Analogue Wonderland's New 35mm Film is a Higher ISO B&W Emulsion
United Kingdom-based film photography shop Analogue Wonderland is celebrating its fifth anniversary and has announced WonderPan 400, a limited edition black-and-white 35mm film to mark the occasion.
Produced with one of Analogue Wonderland's top film manufacturers, WonderPan 400 has been "specially crafted to encourage experimentation and play." The film is based on a best-selling black-and-white emulsion but has been modified to have a different ISO.
As a result of its altered speed, WonderPan 400 promises "Monochrome images with strong contrast, dark blacks, and moderate grain in the midrange tones."
Analogue Wonderland won't divulge its production partner, saying, "The emulsion's original product name is confidential — a matter with the manufacturer — but this film is most commonly shot around ISO 100." However, WonderPan 400 is a 400-speed film because the company prefers its look when shot that way.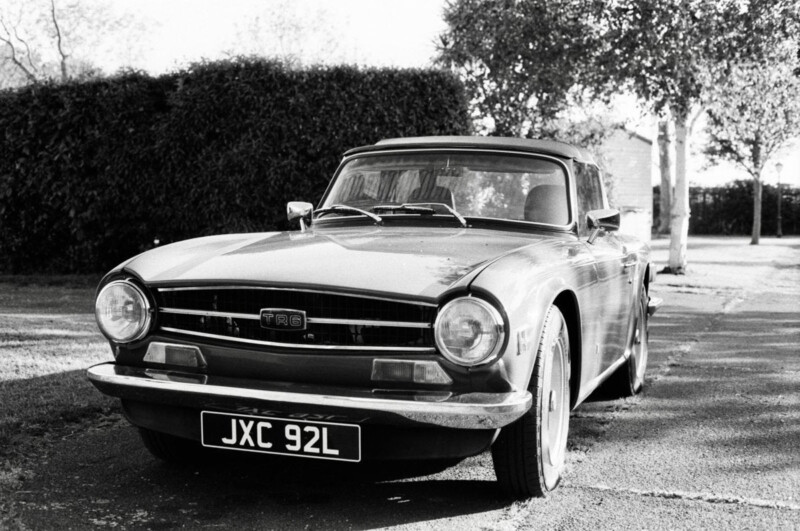 "We want to initiate a conversation about pushing film with folks who might not have considered it before. We want to explore the pros and cons of shooting film at higher ISO, the aesthetic output, and what it means when you get to development and scanning the roll," Analogue Wonderland explains.
'Grain Never Tasted so Good'
Alongside the launch of WonderPan 400, Analogue Wonderland has published a fictional backstory for its new product centered about Chef Ambrosia, a "master in the culinary arts" who is "celebrated for their ingenuity and originality in the kitchen."
"Team AW had approached Chef Ambrosia with a special request. They requested that Ambrosia create a film to commemorate their fifth Birthday. They implored Chef Ambrosia to infuse a classic dish with a touch of innovation. A high-contrast twist, reminiscent of the enigmatic allure of grain and ambiance, and a subtle sprinkle of salt. The challenge intrigued Chef Ambrosia, as they had never before delved into the realm of film, but they were prepared to utilize their culinary expertise to aid the filmmaking community," writes Karen Freer on Analogue Wonderland.
The full story and accompanying illustrations are inspired by the popular video game franchise, 'Cooking Mama.'
Pricing and Availability — Limited to 1,000 Rolls
WonderPan 400 is a limited-edition film, and only 1,000 rolls will ever be produced.
The new film will be available exclusively through Analogue Wonderland's website with an expected release date in late June. Each roll will cost £8, or just under $10. Discounts will be available at launch for Club AW members, as well as a discounted package for customers who want to purchase the film and have it processed and scanned with the WonderLab.
"Analogue Wonderland was created with the idea that film photography should be fun and accessible for everyone. What we wanted to do with WonderPan is bring a technical technique (pushing) that is traditionally thought of as 'advanced,' and package it in a way that doesn't take itself too seriously. This will allow us to demystify the process for folks, and hopefully unlock another creative option for a new generation of film pushers!" says Paul McKay, co-founder of Analogue Wonderland.
Paul and his mother, Mary McKay, started Analogue Wonderland in 2018 to "share their passion for film with the world." The company's mission is to make film photography fun and accessible for as many people as possible. To that end, Analogue Wonderland sells film cameras, film stocks, supplies for home development, and offers in-house film development services of its own, including an eco-friendly development service that lets photographers pick individual shots from a roll of film for printing.
---
Image credits: Analogue Wonderland