Hands-On With the Leica Q3: Is This the Perfect Street Camera?
Ask nine out of 10 influencers, and the Leica Q2 will still be on their favorites list even though it's three years old. Its timeless styling made it an instant classic, but credit goes to the venerable 28mm f/1.7 Summilux for delivering the goods. Now Leica has released its latest version, the Q3, and we got our hands on a pre-production version to try out.
Leica Q3: Something Old, Something New
Before I tell you about the new changes let's talk about what has stayed the same. The 28mm f/1.7 Summilux ASPH has certainly earned its veteran status, having been the only optic at the business end of the Q, Q2, and now Q3. The lens easily handled the 45-megapixel resolution of the Q2 and we knew it could resolve even more. Now that the Q3 has a new 60-megapixel sensor I'm confident it will handle that too.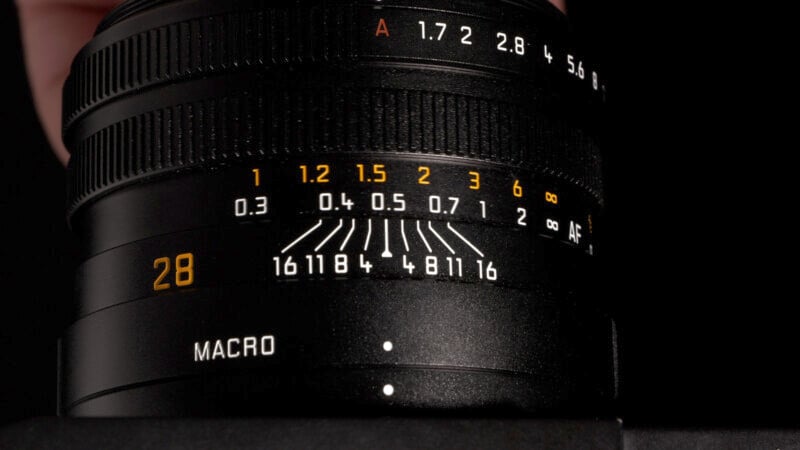 I love using a 28mm focal length as a walk-around lens. Wide enough to tell the story, but not so wide that you cant crop your image later. On the topic of cropping, the Leica Q3 offers the same digital crop function as found in its predecessors. You can crop to a 35mm, 50mm, or 75mm, and now also 90mm full-frame equivalent factor. For the first time, I feel comfortable doing this on the Q3 given its 60-megapixel resolution and the quality of the optics. Fear not, as your DNG files are left uncropped if you change your mind later.
Leica Q3: Design and Handling
Everything that made the Q2 chic and sexy is left untouched. Leica is famous for its stylish design cues, all of which are present in the Q3. From its cross-hatched leatherette to the body's smooth, minimalistic lines, the Q3 is a camera you can fall head over heels for. The thumb grip is still as functional as ever, and I appreciate the simplicity of its menus and the customizability of the controls.  We still have a pretty rugged IP52 rating against dust and splashes of water, to protect your pricey investment.
The lens feels like a high-grade Leica optic, with perfectly cut metal rings and barrel.  The manual focus ring is particularly nice and turns with a silky-smooth rotation, despite its focus-by-wire construction. The aperture ring clicks positively into place, and the macro function is easy to engage with a simple twist. To attach 49mm filters you simply remove the metal hood, attach your filters, and reattach the hood once more.
However, the Q3 isn't an exact clone of the Q2. The first major physical change is the addition of a new tilt screen on the back of the camera. A good street camera should allow for waist-level shooting and low-to-the-ground shots and the new LCD facilitates this perfectly. Not only does it tilt, but we also have a substantial increase in resolution. The panel is now 1.84 million dots, way up from the Q2 and its 1.04 million dot screen.
The electronic viewfinder sees a big improvement as well, going from 3.68 million dots in the Q2 to 5.76 million in the Q3. It also refreshes up to 120 frames per second. This gives you a clear and lag-free experience when setting up compositions. Regardless the displays on the Q3 to help you compose and evaluate your pictures, have been upgraded in a big way.
Leica Q3: Image Quality
I think 60 megapixels is a sweet spot for high-end cameras. I appreciated it on the Sony Alpha 7RV and the Leica M11 as there is lots of potential to crop your images or print photos to very large sizes. The low-light performance is really quite impressive too and it's clear to see that we are all spoiled nowadays with modern sensors. The 28mm lens is absolutely holding up to the needs of such a high-resolution sensor, and for my money, Leica still has a gorgeous way of rendering tones and colors. The only way I could see the images getting even better is if  Leica makes a monochrome version of the Q3.
Leica Q3: Wait, There is More
The new sensor doesn't just upgrade our images. The Q3 now also gives us phase detect autofocusing. Although the contrast only focusing on the Q2 was serviceable, it did pulse in continuous AF modes and sometimes felt a little behind the action. On the street, I want a camera to be able to focus effectively both from the hip and on subjects toward the edges of the frame.
The Q3 makes big promises to improve the overall focusing capabilities, but because it's still very much a pre-production camera, these are still only promises. I say this because the Q3 firmware still seems to have issues with pulsing autofocus and EVF resolution drops, though I want to hold my full evaluations until I have a market-ready Q3.
I can say this though; subject detection was locking on to people effectively throughout the frame. I also found that despite the constant pulsing of continuous auto-focus, all of my shots were in focus where I wanted them. I found the tracking modes to be quite sticky as well, so it looks like the Q3 focusing will be a very effective system when we get the final firmware.
Leica Q3: Burst Rates
Leica Q series cameras aren't sports and action tools by any stretch. However, the Q3 does have decent burst rates even with its larger file sizes. What matters most to me though is sustained shooting while also getting full autofocus.
The Q3 can shoot with autofocus at full 14-bit image quality, but only up to four shots per second. I can go up to a very handy seven frames per second, but without any auto-focusing, and up to nine frames per second, but with a subsequent drop to 12-bit RAW files.
The above speeds are available to you in mechanical shutter mode, but if you need even faster burst rates you can go up to 15 frames per second using the electronic shutter. Unfortunately, we still don't get auto-focus or 14 bit RAWS, and the 60 megapixel sensor exhibits heavy rolling shutter in electronic shutter mode. I need to test this all further when we get a final camera, but I personally would not use the camera often beyond four frames per second.
Leica Q3: Is This the Perfect Street Camera?
Although this is an early look at the new Q3, I can already confirm that what people loved about the Q2 they will love just as much here. But this is not just a Q2 with minor upgrades. So many features have been updated to make the Q3 more enjoyable to use, while also adding tangible benefits to image quality and focusing accuracy.
I'm very eager to test a production camera as soon as I can, but I have a feeling I'll have to start saving my pennies to afford the $5,995 price. So many people fell in love with the Q2 and I think they are gonna fall harder for the Q3.