The New Leica Q3: 60MP Photos, 8K Video, and Much-Improved Autofocus
Leica has announced the Q3, the third-generation of the Q series cameras that pairs a fixed-lens Summilux 28mm f/1.7 ASPH with a 60-megapixel backside illuminated (BSI) sensor equipped with phase detect autofocus.
The upgraded Q3 is centered around that 60-megapixel sensor that offers what Leica calls Triple-Resolution technology, which allows it to shoot at 60, 36, or 18 megapixels saved into the DNG RAW format. At the maximum resolution, Leica says the camera excels at capturing fine detail, but will do so more slowly. For increased speed, photographers can lower the resolution and get longer image sequences and smaller file sizes.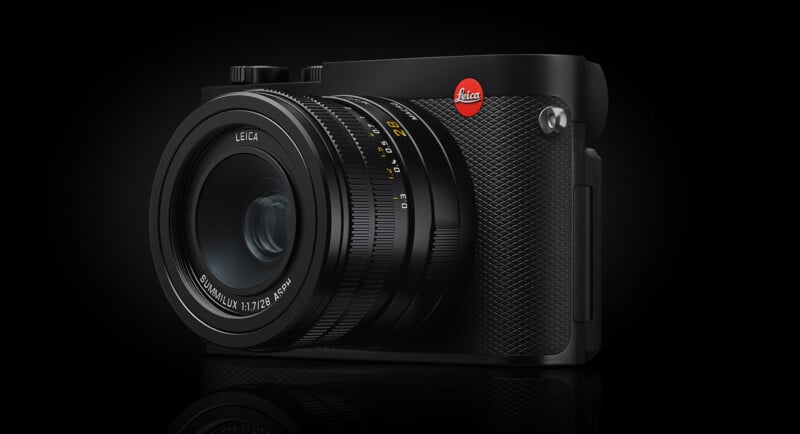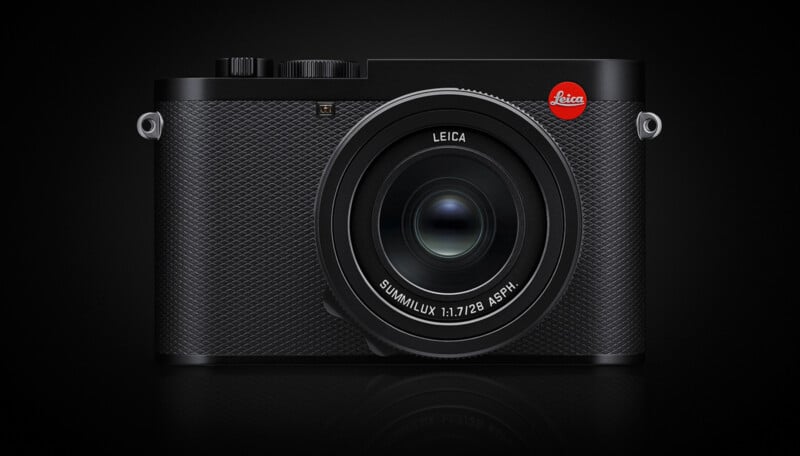 No matter what a photography wants, the Leica Q3 uses the entire size of the sensor for all resolutions with a sensitivity range of ISO 50 to 100,000.
The Q3 brings back the Summilux 28mm f/1.8 ASPH lens and Leica seems to think it won't have any issues with the increased resolution. It features an integrated macro mode to capture close-up shots from a minimum focusing distance of 6.69 inches and is supported by a digital zoom feature that allows photographers to crop to focal lengths of 28mm, 35mm, 50mm, 75mm, and also 90mm.
Leica positions the autofocus improvements in the Q3 as "significant" likely because it now includes phase detection points. Following Panasonic's S5II, the Q3 uses a hybrid autofocus system that uses contrast, depth from defocus (DFD), and phase detection along with subject recognition to allow the camera to quickly and accurately find and capture photos. Photographers will be able to watch the autofocus in action through a new 5.76 million-dot OLED viewfinder.
On the rear of the camera is a new tiltable three-inch high-resolution touchscreen that allows photographers to hold the camera at different angles more comfortably. The company says that despite the addition of moving parts, the camera retains an IP52 water and dust protection certification.
In a somewhat unexpected addition, the Leica Q3 can also capture up to 8K resolution videos (4:2:0, Long-GOP) in H.265. It can also shoot at lower resolutions, including at 4K up to 60 frames per second (4:2:2, 10-bit, All-I). Of note, there is no microphone port on the camera, so any video recorded with the Q3 has use-case limitations.
The camera doesn't have any internal storage like the M11 or M11 Monochrom though, so all video has to be saved to the single SD card or sent out through HDMI. A USB-C port allows for external power and tethered shooting capability with either Adobe Lightroom or Capture One.
The Q3 also supports wireless charging with either Leica's new Charging Pad or any other Qi-compatible devices. The battery that powers the Q3 is different than previous models, however: it is the BC-SCL6.
The Leica Q3 is available starting today for $5,995.
---
Update 5/26: Corrected a note on the availability of ProRes recording, which is only available in Full HD.