Sigma Unveils All-Metal 20mm f/2 DG DN for Sony E and Leica L Mounts
Sigma has announced the 20mm f/2 DG DN lens, its seventh and widest optic in the all-metal I Series of compact primes. The lens will be available for both Sony E-Mount and Leica L-Mount.
The 20mm joins the 24mm, 35mm, and 64mm lenses in the I series that share a wide-open f/2 aperture. The company says that despite the wide aperture and wider field of view, the 20mm f/2 is almost the same size and weighte as the 24mm f/2 DG DN lens. Made from a sleek, all-metal design, it has a metal cap that is the signature of the I Series and also features a manual aperture ring.
The full line of I Series lenses, which have proven to be of high quality versus the competition, now includes the 20mm f/2, 24mm f/2, 24mm f/3.5, 35mm f/2, 45mm f/2.8, 65mm f/2, and 90mm f/2.8.
A Premium Compact Prime Lens
The 20mm f/2 DG DN is a full-frame compatible lens that Sigma says combines superb optical performance with a level of compactness that is suited to smaller and lighter modern mirrorless cameras. Sigma says that photographers are more discerning now because of how good smartphone photography has become, and as a result, a good lens is not just weighed on its ability to capture a great photo. To that end, the company has put significant effort into making its I Series lenses feel good to use for photography as much as they are great at capturing photos.
The 20mm f/2 is constructed of 13 elements in 11 groups which includes three aspherical elements and one each of an FLD and SLD element. The latter two elements were included to suppress a range of optical aberrations, resulting in what Sigma says is sharp and clear images from corner to corner.
Sigma specifically focused its manufacturing efforts on suppressing sagittal coma flare, which it says is difficult to correct in post-processing. As a result, the company touts its lens as having an accurate reproduction of very bright points of light which can provide extremely detailed results across the entire image, which it says is especially important for night sky photography.
The lens has a 94.5-degree angle of view, a minimum focusing distance of 8.7 inches, and a maximum magnification ratio of 1:6.7. The lens features a nine-bladed diaphragm and a 62mm front filter thread size.
The new prime lens has an inner focusing system that Sigma says is compatible with high-speed autofocus modes and is powered by a stepping motor. The lens is paired with the aforementioned metal lens cap as well as a metal hood and uses a durable, high-precision brass bayonet mount.
Below are some sample images taken with the lens, provided by Sigma.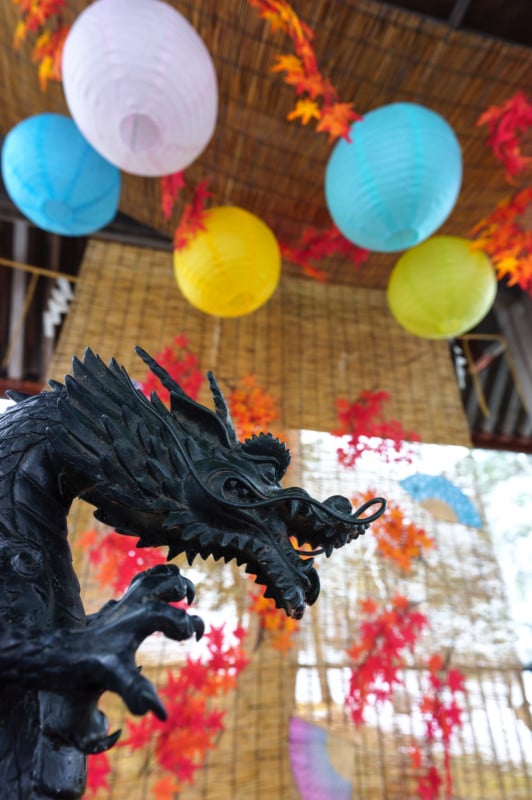 Pricing and Availability
The Sigma 20mm f/2 DG DN will be available on February 25 for $699 in both Sony E-Mount and Leica L-Mount.