Photographer Creates an HDR Tintype Using a 120mm f/1.0 Lens
Photographer Markus Hofstaetter is back with another unique photography project: he created a high dynamic range (HDR) tintype using a super-fast 120mm f/1.0 lens.
PetaPixel has featured Hofstaetter's work many times before, including most recently a project in which he used another f/1 lens on an ultra-large-format camera, extreme macro photography of human eyes, and a neat restoration of a century-old large format camera.
"When shooting wet plates, you deal with a very light-insensitive process — about ISO 0.5 — so most wet plate artists want to get their hands on a fast lens," explains Hofstaetter.
A former participant in one of Hofstaetter's workshops, Wolfgang, got his hands on a "very fast lens" and sent it to Hofstaetter. The lens is a Delta HD-6C ML, and it was used in vintage projectors "many years ago." The 140mm f/1 lens that Hofstaetter used on an ultra-large-format camera was a projector lens.
The Delta HD-6C ML is a "monster" of a lens, and Hofstaetter had to do what he often does — create a custom lens mount to attach the lens to his large-format camera. Since the lens is so heavy, Hofstaetter needed to build support for the lens as well as his camera. "It looks a little bit like a Frankenstein monster build," Hofstaetter says, while admitting that the setup grew on him.
The f/1 aperture delivers incredible, dreamy bokeh. When Hofstaetter photographed a flower with his "Frankenstein monster" kit, he realized that part of the flower absorbs more ultraviolet light, so it looked too dark when Hofstaetter exposed the plate normally. To combat this, he took multiple exposures, each with different processes, and then digitally combined them to create a "digital HDR image."
While the super-fast aperture is excellent for wet plate photography and achieving soft bokeh, it also means that the depth of field is "razor thin," so it can be a tricky lens to use. However, Hofstaetter says, "If you get it under your control, you can achieve unique and very dreamy results. I look forward to using it again."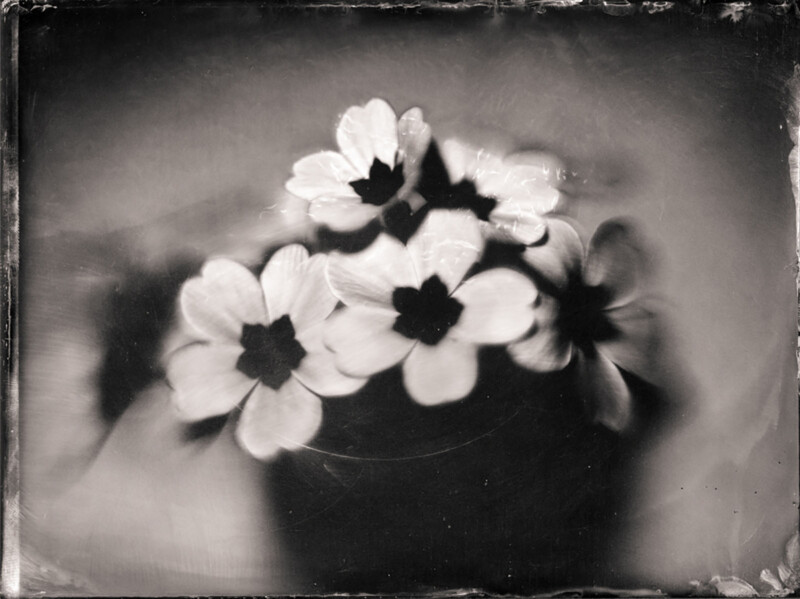 For the first time, Hofstaetter is putting some of his wet plates up for auction on eBay, with prices starting at just one euro, or just over $1.
Markus Hofstaetter's work is available on his website and Instagram.
---
Image credits: All images © Markus Hofstaetter