Canon's Strategic Plan Looks to Dominance and Expansion
What Canon says and does is important to the camera industry because it is so dominant across large swathes of the sector. And as a publicly listed company, it is required to publish both its financial results and business strategy going forward. Canon recently updated its medium-term strategy, so where does it see itself in five years' time? In one word: dominant. More importantly, what does this say about the future for everyone else?

The camera industry had a good year last year, with a 32%
increase
in mirrorless shipments (up to 4.1 million) which was the catalyst for a 40%
increase
in overall market shipment value (¥681 billion). The driver was
mirrorless cameras replacing integrated and DSLR models
on the shelf and at a higher price point.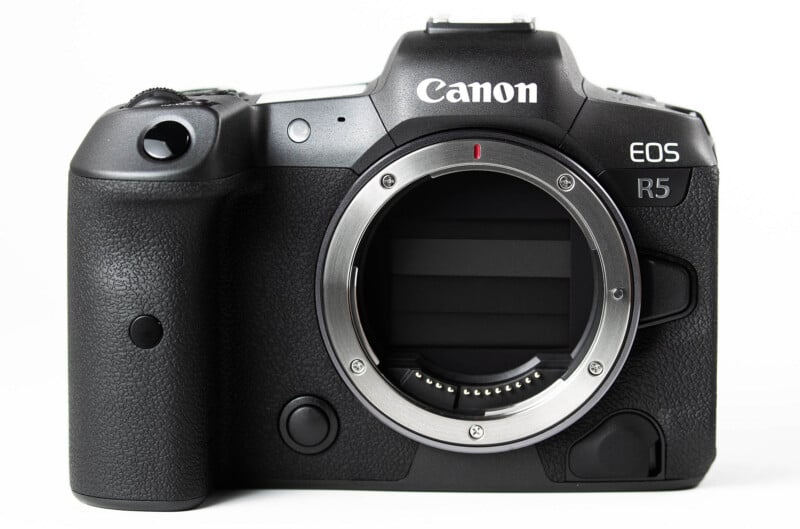 Canon says it sold 2.85 million integrated (DSLR and mirrorless) cameras which account for an enviable 48% of the total market. That reflected an 18% increase in sales and a remarkable 61% increase in operating profit for the Imaging division based upon a 4% increase in units; it's fairly clear that Canon has increased its prices while significantly improving its profits.
Tellingly, Canon only sees a 1% growth in unit sales for 2023, but that hides what will undoubtedly be a significant reduction in the number of DSLRs sold which will be replaced by mirrorless models and a likely increase in market share. For the business as a whole, this sits on the back of a 15% increase in gross sales and a 25% increase in operating profit.
Worryingly for other manufacturers, the Canon juggernaut continues to gather speed at an unrelenting pace. So where does Canon's medium-term strategy lie? It's worth reiterating that its current five-year plan began in 2021 which reflected the turmoil of imploding camera sales, the switch to mirrorless, and COVID. It restructured its existing divisions to better reflect its product portfolio and future opportunities; Cameras became Imaging, with network cameras now alongside its traditional models.
Sitting above this are three over-arching principles which are guiding how each division will develop. These are:
Transition to a greater business-to-business sales model.
Build new products and services from its existing R&D.
Restructure global production.
So how is Canon intending to develop its Imaging division?
The Future of Imaging
Canon is clear that it believes it has peaked in terms of market share, but that there remains growth in the camera market. Operating profit will be driven by selling more units (from an expanding market), at higher prices, with improved gross margins.
However, it is the more speculative elements of the industry where it believes there is significant potential for growth – or to put that another way, it sees the traditional camera market as having reached maturity and that building out the EOS R range will see it maintain its significant market share. Those speculative elements tie together the first and second points noted above – that is, increasing business-to-business sales which will be achieved (at least in part) by building new products and services.
In the Imaging division, Canon sees its core camera hardware (both stills and cinema products) as providing a "shooting and viewing" experience, with new business to be developed in two new areas. The first of these is termed "experiential" and sees the sales of VR and network cameras, as well as delivering VR services.
The second is about "utilization" and is focused on surveillance cameras and associated analytical services. In comparison to Nikon's more detailed focus on robotic vision systems, Canon's plan for the future seems unfocused but maybe that simply reflects the recent reorganization of its divisions. However – like Nikon – it's hedging its bets on the future potential of VR, making its wares available should Mark Zuckerberg's promised metaverse pay off. That leaves it pushing new hardware developments that stem from its EOS R and Axis network cameras; the latter shows where its interest in surveillance comes from.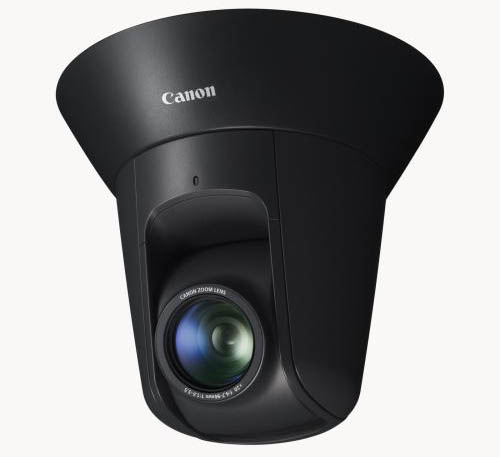 Those network cameras saw a 33% increase in revenue in 2022 and now represent 36% of the division's income. Surveillance represents a manifold of evils and covers everything from on-site security to site inspection, to military applications; don't be surprised to see Canon pushing into all of these spaces by combining the networking expertise of Axis with its own optical excellence. In particular, it sees remote-controlled cameras as a key area that specifically combines its expertise, targeting applications in broadcasting, enterprise, and education.
As part of this hardware offering, there is the potential to develop integrated autonomous systems that can deliver virtual and mixed (or augmented) reality experiences. Linked to this are camera systems that allow the user to control camera position and Canon is delivering this through its Free Viewpoint Video system.
Canon is keen to unify its camera development under one platform, streamlining the process and bringing products to market more rapidly. It's worth reiterating that Canon delivers a fully vertical development stack from sensor, to camera, to system, to SaaS. This puts it in a strong position to leverage both rapid development and the production of unique products.
As part of this – and a broader corporate strategy – Canon is looking to pull much of its production back to Japan. Many businesses were caught out, post-COVID, by the contraction in manufacturing in China. This was direct manufacturing, but also in the sourcing of requisite components, which was subsequently exacerbated by China's zero-COVID policy which led to further factory lockdowns.
In some ways, this has come at a good time for Canon; last year it announced the closure of its principal integrated camera factory in China as part of a global restructure. Given the natural removal of integrated and DSLR production lines as part of the expansion of the EOS R system, it has taken advantage of the situation to move its factories and increase production security. That may well increase security but could also increase costs that will ultimately be borne by the customer.
The next five years for Canon look interesting, but not from the perspective of the EOS R lineup. Yes, expect to see new cameras with an ever-increasing lens lineup, all built to the highest standards with top-end specs. However, Canon doesn't see this as a growth area – it is simply "holding its own". The "value added" comes from its increasingly interesting sensor and camera developments, closely linked to its Axis network cameras to deliver new products and services. All with a business-to-business focus.
Perhaps all that means for photographers is "business as usual": Canon will aggressively target the best in class.
---
Image credits: Header photo by DennisM2.