Sony's New Camera Helps the Visually Impaired Enjoy Photography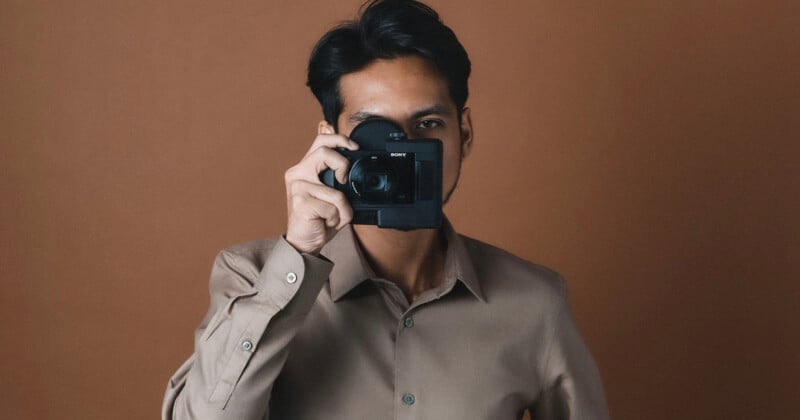 Sony's new DSC-HX99RNV is a retinal projection camera system that is designed to help people with visual impairments better see the world around them and allow them to enjoy photography in ways they previously could not.
The company describes the system as a kit and it combines Sony's DSC-HX99 compact camera with a QD Laser Retissa Neoviewer, which is a viewfinder that uses laser retinal projection technology. Combined, the camera kit allows people with poor vision to better see the world around them and actually enjoy the hobby of photography.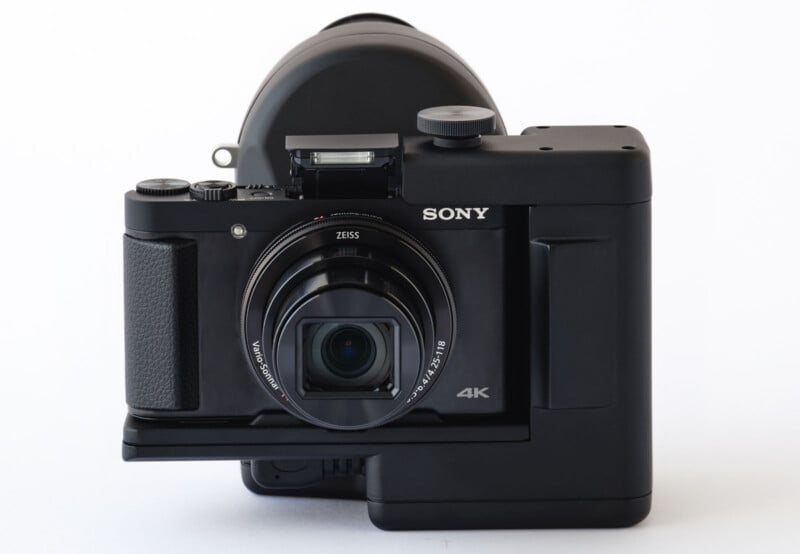 The first half of the equation, the DSC-HX99, is a Cyber-shot model travel camera that has a 24-720mm (30x) zoom lens, what Sony categorizes as "high power." This base camera was originally released in 2018 and features an 18-megapixel Type 1/2.3 backside illuminated sensor that is supported by built-in image stabilization.
The second half of the kit combines that Sony camera tech with QD Laser's Retissa Neoviewer viewfinder, which is described as an accessory that allows a digital image from the camera to directly project to the retina of the user.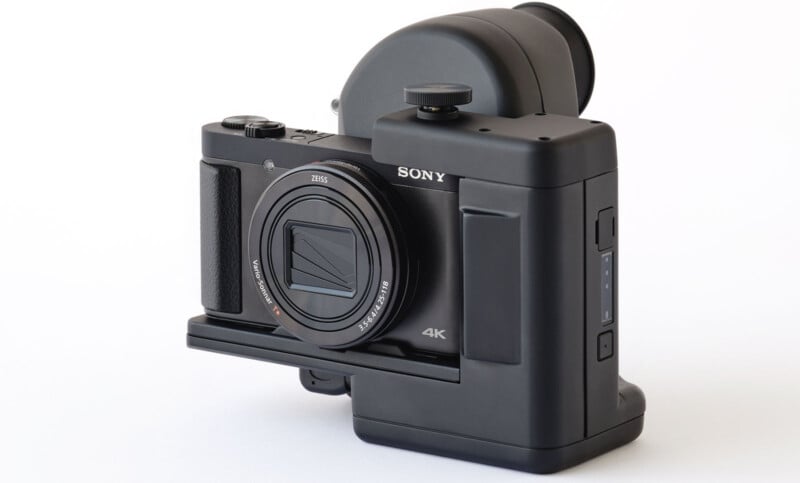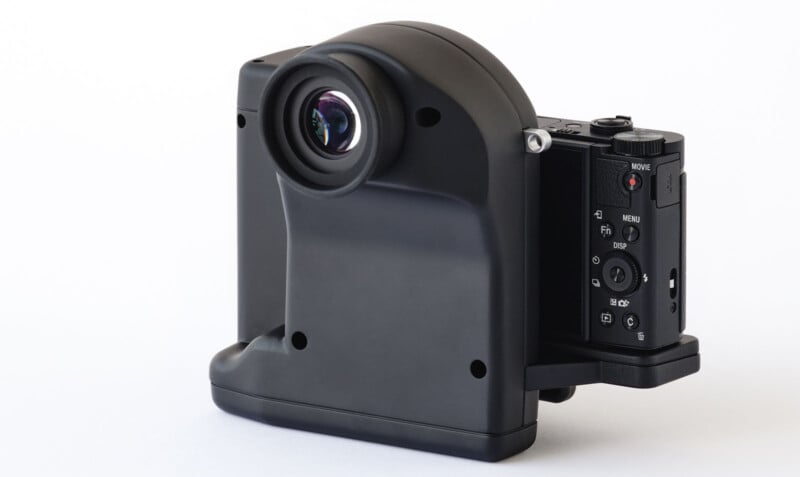 "The laser retinal projection of Retissa Neoviewer is a completely new technology that has been put to practical use for the first time in the world," says Dr. Mitsuru Sugawara, President and CEO of QD Laser, Inc.
"With the DSC-HX99 RNV kit that includes Sony's digital still camera, we hope that people who may have found traditional viewfinders difficult to use will now enjoy taking photos, expanding their range of activities, and discovering new worlds."
Combined, Sony says that the technology allows users to actually see landscapes and faces, read signs, and capture photos through retinal projection that basically gives vision back to those who have basically lost it — at least to some degree.
The combination of technology hasn't resulted in any reduced performance from the camera, by the way Sony describes it. The system is equipped for high-speed shooting, high-performance autofocus, and the ability to capture in RAW.
Sony says that it wants more people who need it to have access to the technology, so it plans to bear "a majority" of the costs of the kit to allow it to offer it for $600. That said, only one unit is available to purchase per individual, and the company says that it might not work for all low-vision users. Those interested in it are encouraged to "touch-and-try" before buying it to make sure it works for them.
The HX99 RNV Retina Projection Camera Kit will be available in small quantities directly from Sony starting in early summer 2023.
---
Image credits: Sony