Canon RF 135mm f/1.8 L USM Review: Setting a New Standard
Canon's new RF 135mm f/1.8 L IS USM is an essential lens in the company's mirrorless system, not only because the focal length is a staple choice of portrait, wedding, and corporate photography, but because Canon's latest prime is truly exceptional.
The RF 135mm f/1.8 L stands out because it's one of only two lenses in the mirrorless world to capture fast-action sports and wildlife photography, even at the lens' maximum f/1.8 aperture.
Author's Note: In addition to my thoughts below, my video above goes into much more detail about the Canon 135mm f/1.8.
When Sony released its 135mm GM lens, it ushered in a new age of the semi-telephoto prime lens that could do more than its predecessors. The lightning-fast motors in that G Master lens enabled the glass to keep up with the company's then-industry-leading AF technology.
Just a few years into its mirrorless lineup, Canon's AF has caught up to Sony, and this new 135mm lens is an excellent demonstration of the system's prowess. The Canon RF 135mm f/1.8 L USM lens is among the fastest prime lenses ever produced, and the outstanding image quality makes a strong argument for putting it into legendary status.
The RF 135mm f/1.8 lens is a massive piece of glass that features 17 elements arranged into 12 groups and includes three Ultra-Low Dispersion elements plus something Canon calls Air Sphere Coating, which it says reduces ghosting and flaring.
Focusing is achieved with Canon's Nano USM motors, which provide a near (but not totally) silent shooting experience. The motor is not loud enough to be an issue in practical everyday photography, but video shooters should keep it in mind when selecting audio sources.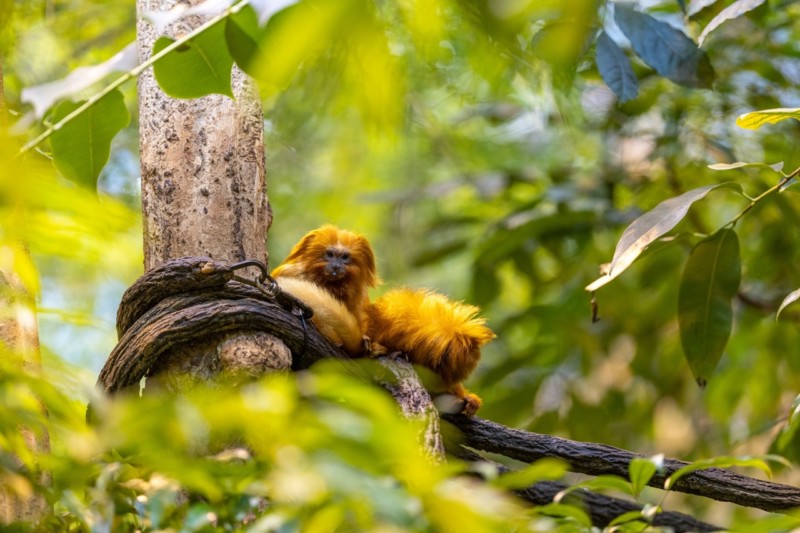 Not only is the focus fast, but when combined with the autofocus system in the new Canon R6 Mark II on which I tested this lens, it is also impressively accurate. While the Canon R6 II doesn't provide the largest selection of AI-based subject recognition (you won't find insect AF here, for instance), what it does, it does impressively well. Humans and animals are recognized and captured with unprecedented accuracy, and thanks to the 40fps frame rate of the R6 II, it provides many images to select from.
As an aside, when testing this lens, it seemed from the viewfinder that it was occasionally not tracking the eyes of humans and animals that were clearly in focus upon review in Lightroom. I don't know if this is a firmware issue, a slight delay in the EVF on the R6 II, or some other factor, but keep in mind that if it doesn't look like the lens is focusing on a subject's eyes, it likely still is.
Design and Build
The Canon RF 135 is not small nor particularly light, though it's on par with its Sony competition. The lens weighs about 935 grams — just over two pounds. This is about 15 grams lighter than the Sony 135mm GM.
One of my few negative impressions of this lens is the massive, silly, repurposed lens hood. Taken from Canon's 600mm RF lens, the hood weighs 76 grams and is noticeably and ridiculously large — it will undoubtedly shade a lens and then some. I suspect some customers will leave their lens hood at home rather than bring it in their camera bag, and a smaller, lighter hood would have alleviated this.
Canon's RF lenses feature a lens-barrel-based control ring, a feature I wish every camera lens had. This control surface is programmable, bringing quick settings changes to the lens itself, a natural place for a photographer's hand to rest. This dial can be set to change ISO, exposure compensation, aperture, and much more.
Speaking of aperture, there is no manual aperture ring on the 135mm RF, an omission that I find particularly noticeable having just shot with Fuji and Sony lenses that feature such dials. In my opinion, all pro-level lenses should have direct aperture control on the barrel, especially on systems that don't have settings displays on the top of the camera.
The barrel features a physical toggle between manual and autofocus, an image-stabilization control switch, and two programmable buttons.
Like the rest of Canon's pro glass, the RF 135mm f/1.8 L USM lens feels solid and massive. If it were shopping for clothes, it would find them in the "husky" section of the store. The size and weight are reassuring, though if not a bit tiring and intimidating. People occasionally talk about subjects getting nervous when a large professional system is pointed at them, and they're talking about this type of lens.
Despite the weight and bulk, my son (12 years old) opted to shoot the Canon R6 II with the 135mm lens over a lighter lens setup because he said the autofocus was "that much better." If a twelve-year-old that balks at carrying his jacket when he's too hot can shoulder the weight of the system, it can't be that bad.
Image Quality
Unsurprisingly, the image quality from the lens is superb, featuring excellent color rendition, fantastic background defocus (bokeh), edge-to-edge sharpness, and no or next-to-no chromatic aberration or vignetting.
Naturally, portrait images are rendered beautifully when shot wide open or close-to-wide open, with excellent skin tone accuracy and a fantastic amount of detail. When editing photos of myself that my son took, I even classify this lens as being upsettingly sharp.
Focus softness at the edge of a subject is exceptional, and at f/1.8, very little distance is needed between the subject and background to defocus the photo.
From an image-quality standpoint, there is little to find fault with the RF 135mm f/1.8 L USM. Even shooting at night under harsh and unpredictable light sources, the RF 135mm brought home amazing images that showed off the R6 Mark II sensor's dynamic range and highlighted the AF system's prowess.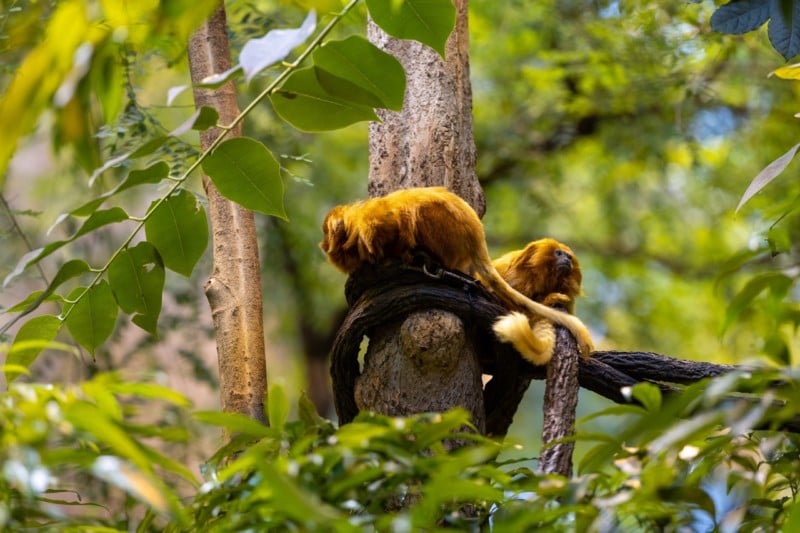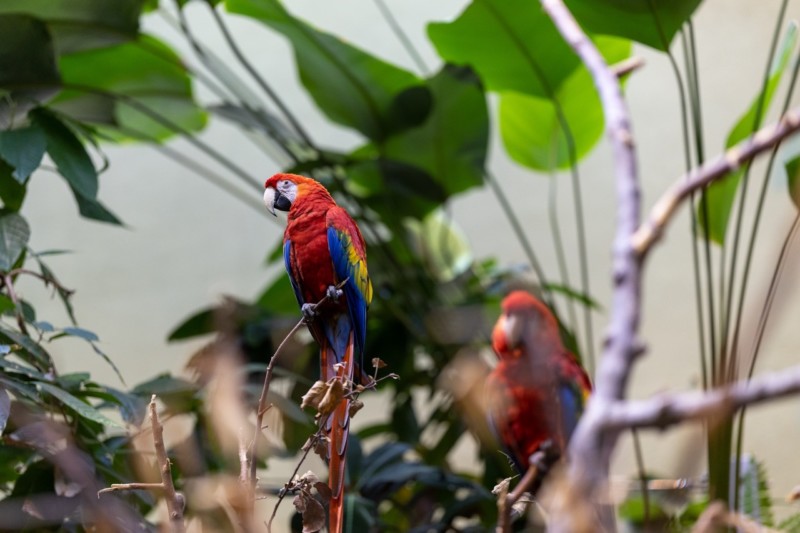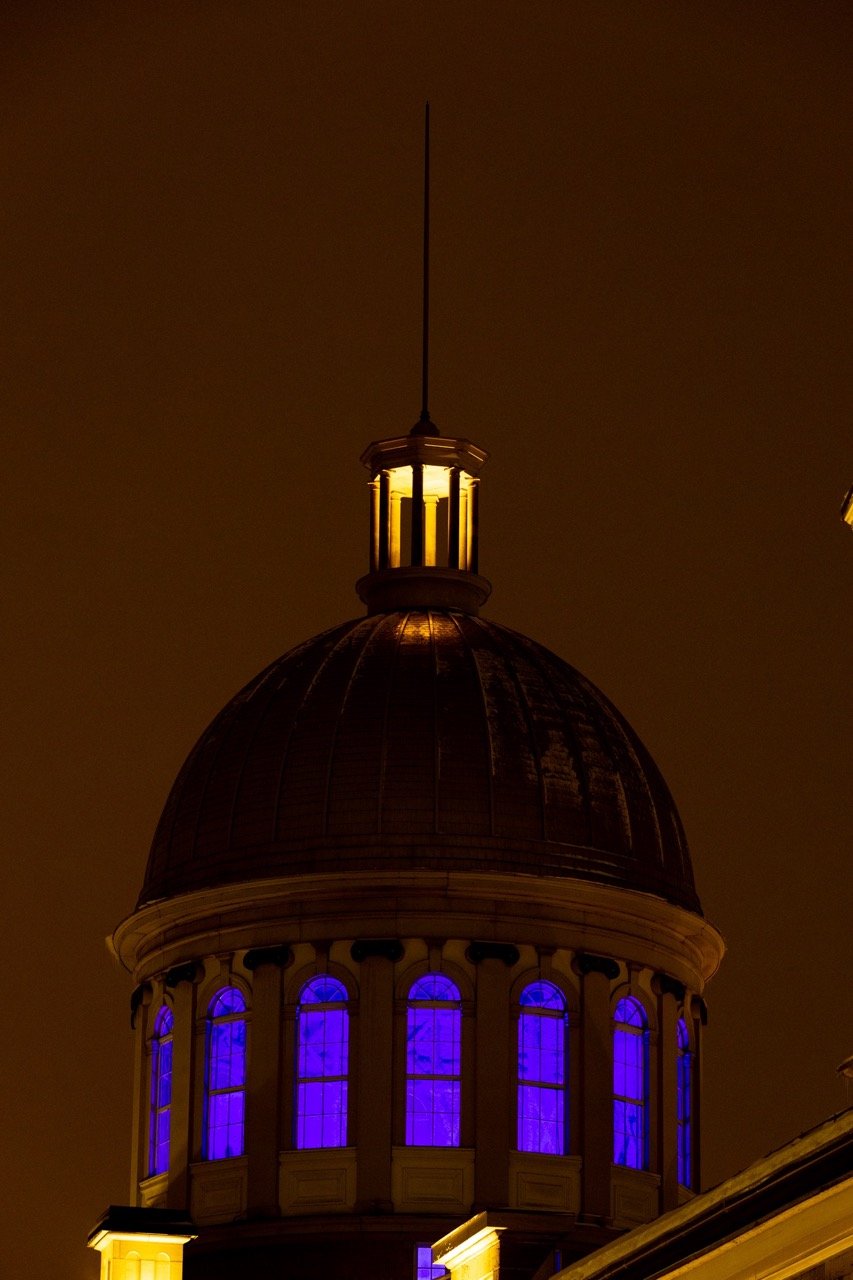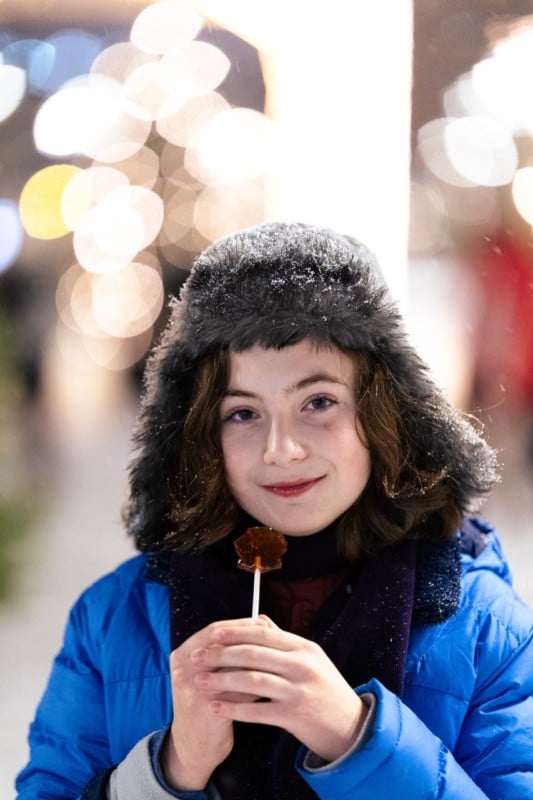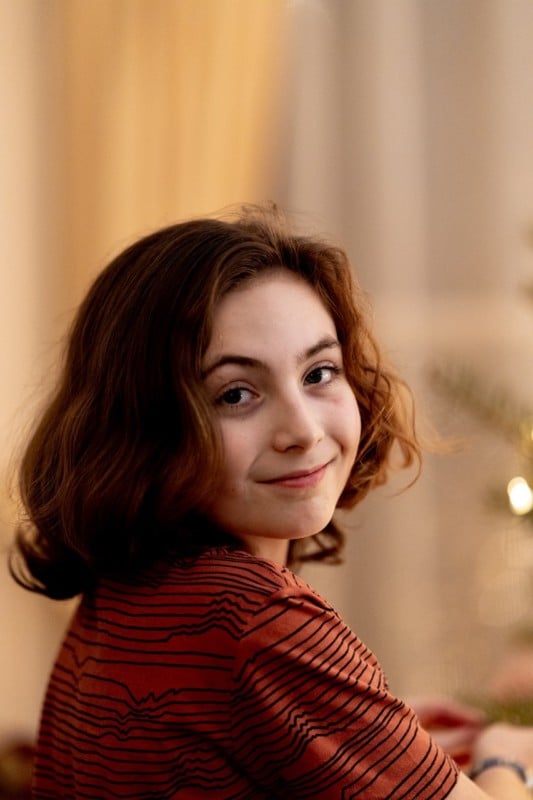 Focusing
The R6 Mark II autofocus technology and the motors in the 135mm lens make for an excellent shooting experience. The lens provides 5.5 stops of image stabilization and works in conjunction with the stabilization in the R6 Mark II to provide up to eight stops.
Particularly for night photography, this made a huge difference. Being able to handhold a lens in low light while being confident the field of view would stay stable enough to maintain a lock on a subject's eye made shooting the lens much more accessible than any other system I've used.
Even Sony's superb 135mm lens can't touch the stability found in the Canon system, as Sony's 135mm G Master lacks optical image stabilization. While Sony's cameras provide good stabilization, and the lenses with optical stabilization provide excellent motion reduction, the 135mm GM can't hold a candle to Canon's low-light capabilities — pun intended.
While the R6 II doesn't do full AI-based AF in video mode, the RF 135mm quickly focused and stuck to subjects. There is a small clip of an adorable squirrel in my video embedded at the top of this review that demonstrates this.
The front dial provides a nice repeatable focus pull, which cinematographers will appreciate, and the RF system's video focus is, in general, excellent.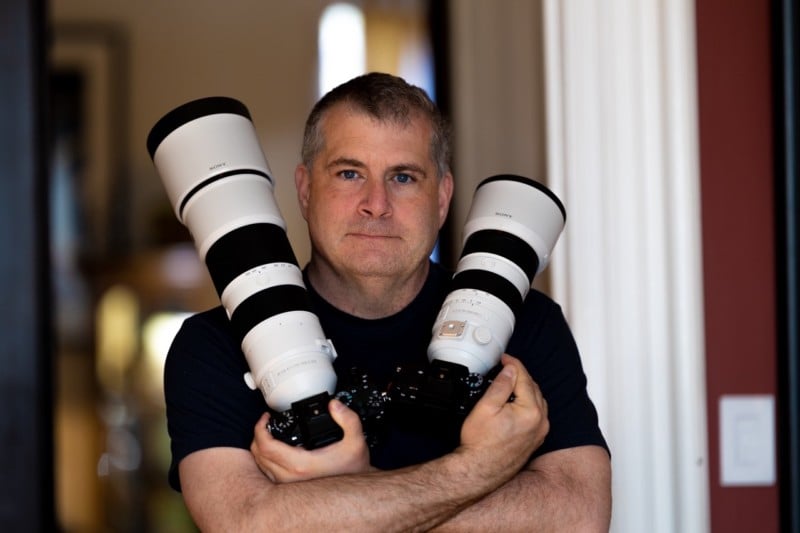 One of My All-Time Favorite Lenses
In some ways, reviewing a piece of equipment that's so well built and performs this well is difficult as it is often easier to describe something's faults. It is at least easier to write a lengthy commentary on a product that's not quite perfect than one that's as good as this lens.
Another of my all-time favorite lenses was a Canon, the 50mm f/1.2 L USM. That DSLR-era lens was a staple for me in corporate jobs and event photography. It wasn't the fastest focusing lens, but it held its own and produced images that were hard to beat. It had a high price tag, but I paid it happily because it was the mainstay of my work.
Some will wonder about the $2,000 price and if it is worth it, but any photographer that has done weddings or portrait work knows that high-end glass has a high cost but is worth every penny if the results are up to expectations.
The Canon RF 135mm f/1.8 L IS USM becomes another of those lenses that can, in the right hands, elevate a photo shoot with images that a client can't help but be pleased with. It may sound effusive, but photographers that have shot with legendary glass know the feeling.
Are There Alternatives?
As Canon has provided legal challenges to third-party lens manufacturers to keep them from building alternative RF mount glass (a topic in and of itself), there is no alternative to this lens for Canon's mirrorless system. That said, nothing in the Nikon Z-Mount arsenal touches this lens, and even Sony's exquisite 135mm lens lacks the built-in image stabilization of the Canon RF 135mm f/1.8 L USM, putting the Canon lens in a league of its own.
Should You Buy It?
Yes. This lens is a must-have once you have rounded out your collection of more typical primes and zooms (35mm, 24-70mm, etc.). For portrait shooters, Canon's 135mm should even come before more typical wide-angle lenses like a 24mm or 35mm prime.