Canon Unveils the 135mm f/1.8 L IS USM RF Prime Lens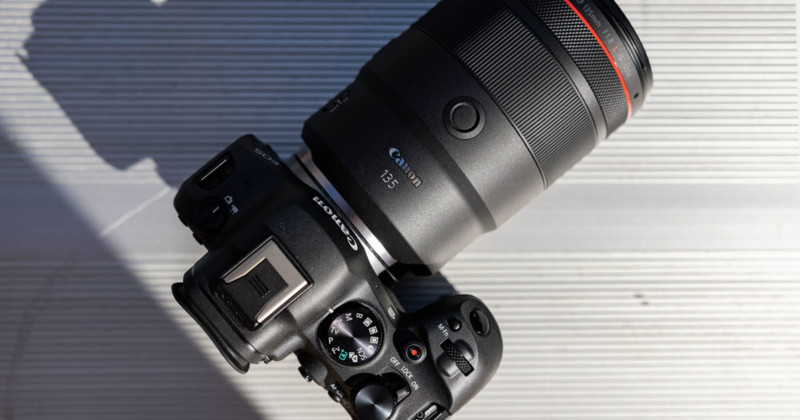 Canon has announced a new prime lens for its RF mount, the 135mm f/1.8 L IS USM, a lens it promises achieves beautiful and "generous" bokeh and is ideal for both portraiture and sports photography.
The lens is positioned as a large-diameter optic that is ideal for creating subject separation via a smooth and pleasant background defocus. The 135mm f/1.8 L IS USM is equipped with both a linear-style autofocus motor as well as optical image stabilization that works in tandem with the in-body image stabilization found in many RF-mount cameras.
At the time of publication, Canon did not provide details on the optical arrangement nor any special optics of the 135mm f/1.8 L IS USM that it employs, only stating the following:
The RF135mm F1.8 L IS USM achieves beautiful and generous bokeh with the large-diameter F1.8 and comes equipped with in-lens Image Stabilization. The coordinated control of this IS coupled with the in-body IS present in the EOS R6 Mark II camera and other EOS R equipped IBIS cameras helps reduce camera shake and empowers photographers to express a feel of motion when shooting in dark areas with slow shutter speeds.
Canon does say that it intends to release more information on the lens, presumably data on the makeup of the optic as well as information on its exact size and weight, at some point on November 2.
---
Update 11/2: Canon supplied more details on the construction of the lens. The optic is made up of 17 elements arranged in 12 groups, including three UD lenses. Some of the lenses are also coated in Canon's Super Spectra Coating as well. The 135mm f/1.8 L IS USM has an aperture range of f/1.8 through f/22 via a nine-bladed diaphragm, and the front filter size is 82mm.
---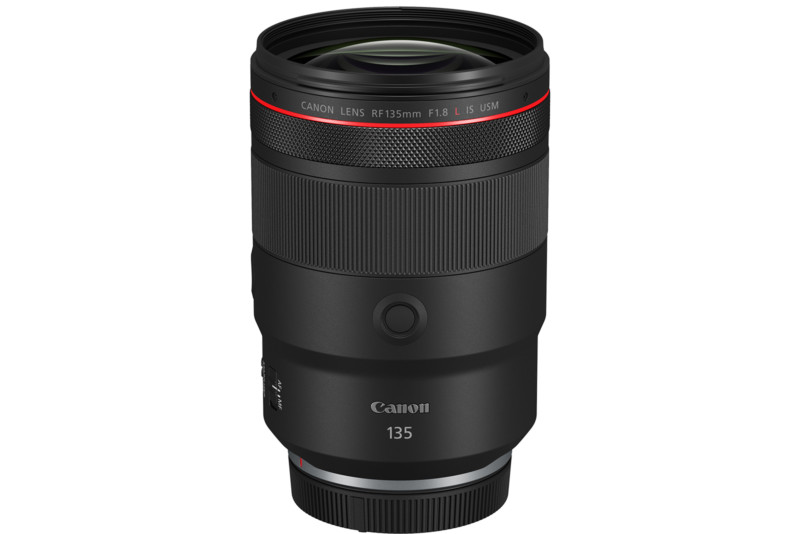 Below are a few sample photos captured with the 135mm f/1.8 L IS USM with a Canon EOS R6 Mark II: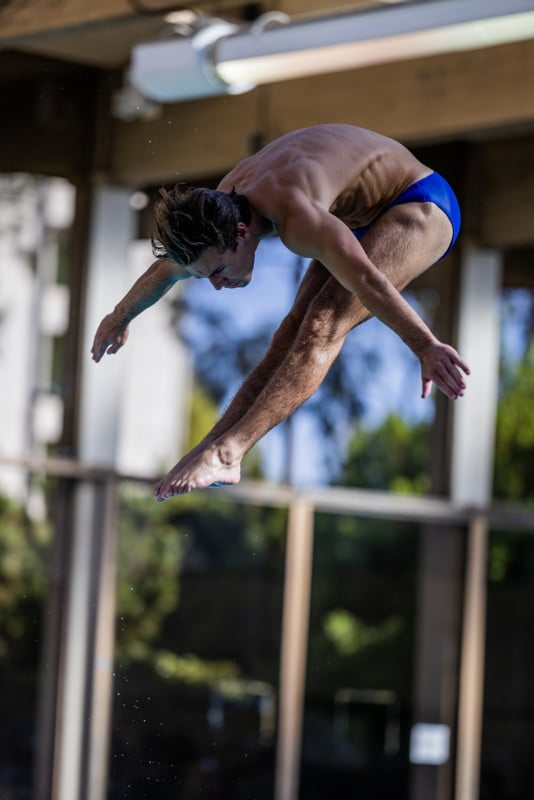 First Impressions
Canon needed to hit a home run with a focal length that has this kind of expectation, and in a brief amount of time PetaPixel had with the lens ahead of the announcement, it appears the company succeeded. The background defocus achieved by the new 135mm f/1.8 is smooth and beautifully allows for subject isolation. The lens is also sharp and is able to render detail with excellent precision.
Perhaps most impressive is the autofocus, which is powered by a linear-style motor that allows it to perform crisp, fast, and accurate focusing even on fast-moving objects.
Pricing and Availability
The Canon RF135mm f/1.8 L IS USM will be available in late January 2023 for $2,099.
---
Image credits: Sample photos by Jaron Schneider for PetaPixel.