This Leica M11 Leather Case Sneakily Hides an Apple AirTag in the Base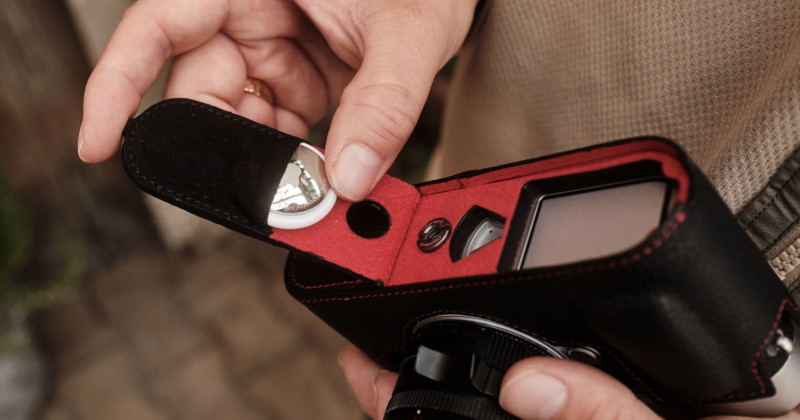 High-end photography accessory maker Oberwerth has announced a new leather case for the Leica M11 rangefinder that has a secret compartment in the base that hides an Apple AirTag.
Oberwerth, a German company, makes a wide range of leather camera bags, straps, and cases as well as an assortment of camera accessories. The latest addition to its line is the TagCase for Leica M11 cameras which uses the half-case design that is popular among Leica enthusiasts. The company says that the "innovative" TagCase is externally indistinguishable from a regular half-case camera protector but the inconspicuous hidden door in the lower portion allows users to hide an AirTag on the camera itself.
Adding the AirTag is advertised as making it easy to find the camera in cases where it has been mistakenly misplaced, but Oberwerth also says that it serves as a way to retrieve the camera in cases where it is stolen.
The company says this "new era" of camera protection makes the case "smart," and allows photographers to easily find the camera with their smartphone.
The concept is simple yet effective. The bottom of the case holds a hinged door that can be opened via a notch at the end of the door. It is in the door itself that the tiny AirTag pocket is hidden, but the access point also gives access to the M11 battery door latch and the battery itself. The tripod mount can still be used when the door is closed, however.
The idea of hiding an AirTag on the camera itself is relatively unique, as most photographers who use them to keep track of their equipment tend to hide the tags in their camera bags. That said, earlier this year, Nine Volt released a set of camera body caps that hide a compartment for an AirTag.
And while Apple doesn't advertise or recommend using AirTags to fight theft, it can be used as such and there have been notable cases in the last year that shows them successfully used to do so. In May, a photographer recovered about $7,000 in stolen camera equipment thanks to the AirTag he hid in his bag, while in September, another photographer chased his equipment through Miami and recovered it after it disappeared from an airport's baggage claim.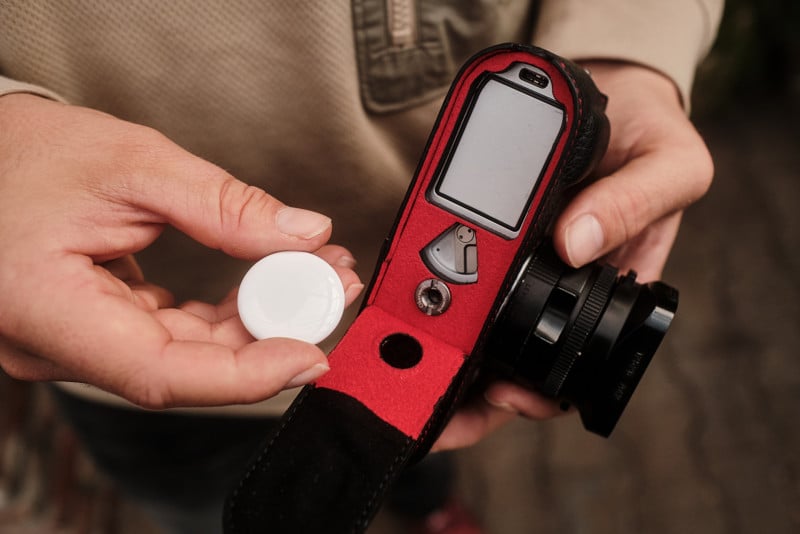 The Oberwerth TagCase for the M11 is available in multiple styles, from standard leather in several color options to a more dimpled ostrich leather in its own assortment of colors. The cases don't come cheap though, and range in price from $379 to $550 on Oberwerth's website.
---
Image credits: Oberwerth