Why This Surf Photographer Ditched Digital and Went Back to Film
For nearly 13 years, photographer Jordan Godley captured his surf photography with a DSLR. But in 2020, that changed and he ditched digital in order to go back to film.
Godley says that his first experiences with surf photography were back when he was a teenager experimenting with disposable underwater cameras.
"My friend Doug and I would take turns in photographing each other surfing, then in the afternoon, we would hurriedly drive the three hours home to get to the chemist in time to get those pictures developed in one hour," he tells PetaPixel.
Often, they wouldn't get there in time and would have to wait a week to get their images back.
"Our photographs were so bad," he says. "Water droplets all over the lens, crooked and horrible framing, but we didn't care we were still stoked and better yet we spent zero time behind the computer to try make the pictures better."
Fast-forward 20 years and Godley says he had been shooting with a DSLR in the water for over a decade when he realized it was starting to feel wrong.
"All of the sudden I had the urge to go back to shooting 35mm film. I felt like digital photography sapped my photography soul, my patience, and turned my brain into a dead zombie… a photography sloth if you will."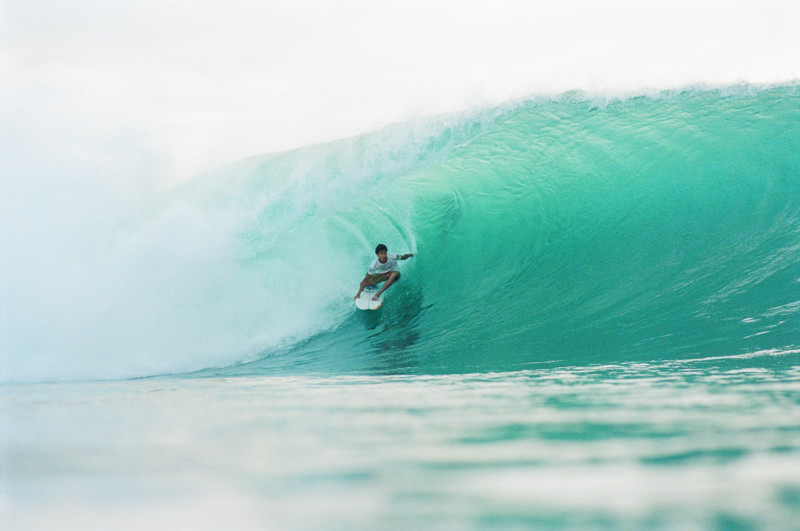 So, looking to return to the feeling he had when he was a teenager, in 2020 he made the shift. The first step was picking up an underwater film camera, which for Godley was a Nikonos-III.
"I was walking through my local second-hand/vintage shop when I came across the Nikonos-III. At that point, I had had zero experience with the Nikonos series I just knew it was waterproof. I didn't even know how to pull the camera apart to check and see if the O-rings were in good condition," he says.
"The Nikonos-III is fully manual in every sense of the word, which forced me to think more. I now can better assess distances and constantly have a general idea on exposure metering."
He decided to take it into the water and decide if shooting film was something he wanted to pursue or if it would just be a passing fad, an itch that could be scratch easily.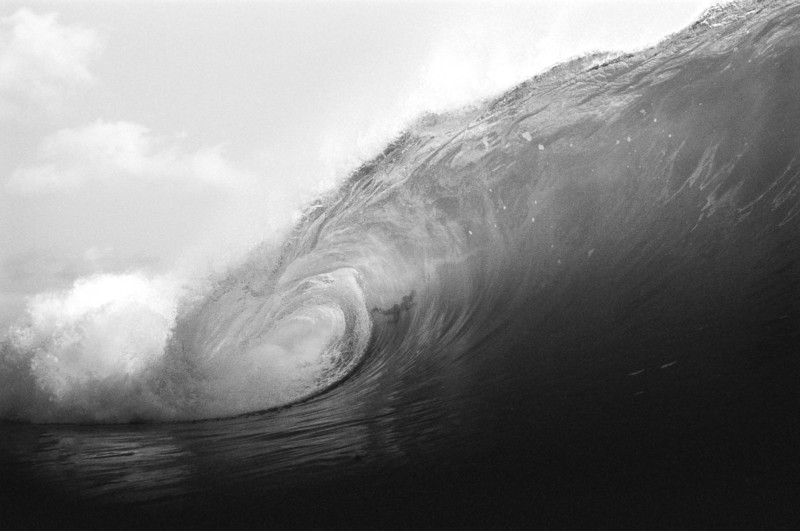 "From the first time I took the Nikonos out my photography senses were heightened, my sloth/zombie brain was ticking over, and I was immersed in the process," he says. "I was present again and loving it. I was focused on anticipating the moment better.
"Shooting film makes me have a clear vision of what I want to achieve from a session shooting in the ocean. I know I only have 36 frames to work with, which forces me to be patient and more thoughtful when I take an image."
He says the process of capturing the images excites him in a way that just isn't replicated with digital. More than that, he says the challenge of his work and photography has been removed since cameras can now all focus so quickly with such accuracy that it is hard not getting a great image.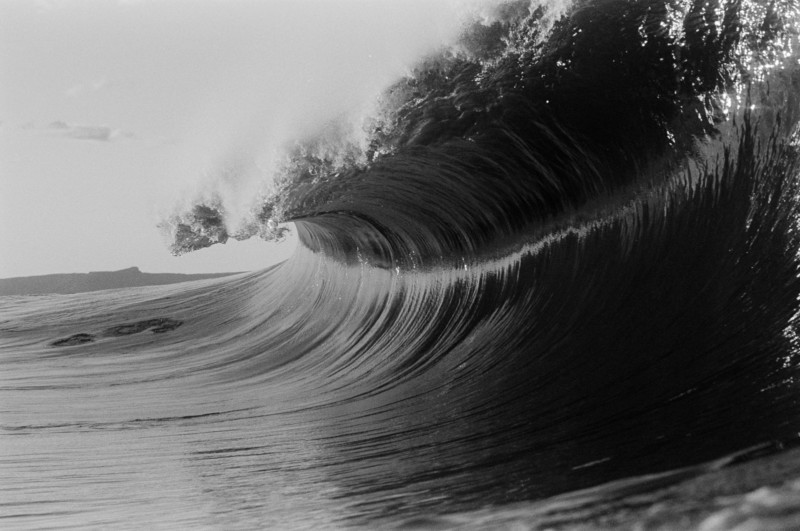 "I do feel as if digital photography provided such a great, fast-tracked learning experience. It sped up my development as a photographer and learning how to use the tool," he says. "But I do feel like it is time now to use what I have learned, slow down, and enjoy the process of taking pictures again and film photography does this for me."
Godley says that when he is forced to slow down and use what he calls his "photography muscles" instead of a trigger finger while also thinking that each image costs him money, it forces him to think about each time he presses the trigger. He also argues that shooting film has resulted in less time in front of the computer editing and more time present while shooting. To him, that's more important.
Six months after he picked up the Nikonos, he sold it to purchase an underwater housing for his Nikon F100, a camera he bought a few months before he found the Nikonos. For the past year, Godley has shot only on film when he heads out into the surf.
"I went through a phase in digital photography when I was obsessed with high ISO performance and the sharpness of an image. But having tack-sharp images doesn't make an image good, and I think people forget that. Having sharp images only add to make a good image better," he says.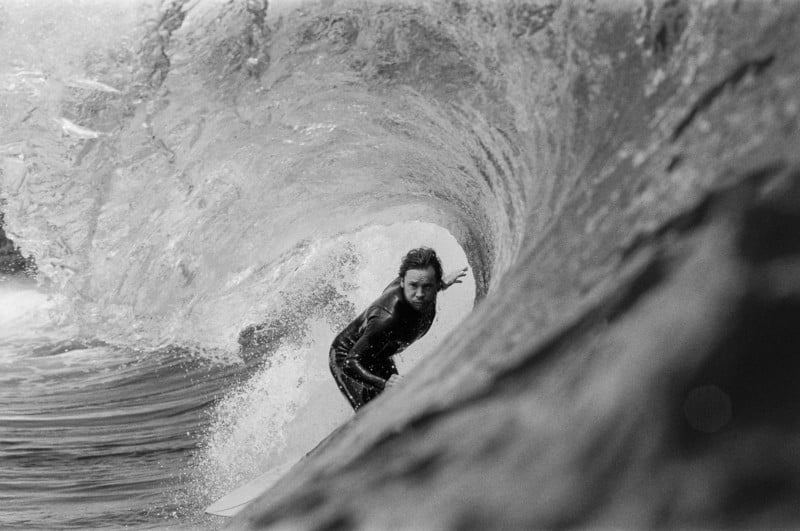 Since his switch to film, Godley has managed to place in the prestigious International Photography Awards in 2021 with a jury top-five selection, has been interviewed by Nikon, and even had 35mm film sequence of images published in Surfing World magazine. He says while he's not done with digital photography, his happiness and success with film makes it so he doesn't want to ever go fully back.
"Am I done with digital photography? Definitely not, it does have its purpose — especially as a learning tool and for commercial/paid work — but I do feel that film photography will be a staple in my surf photography kit bag going forward."
For more from Godley make sure to check out his Instagram.
---
Image credits: Jordan Godley