Instagram Adds New 'Boost' Option For Reels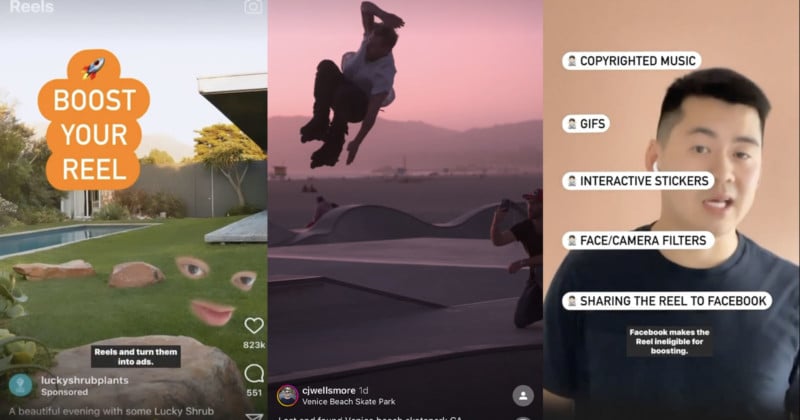 As it continues to double-down on video, Instagram will now enable brands to turn their Reels into ads, with a new "Boost post" option built into the app.
Instagram made the announcement on their blog yesterday. In the blog post, the Instagram team says "Reels is our fastest-growing format and an important part of Instagram," and allows the app's users to "go deeper with their interests or discover new businesses."
"Today, we're announcing that businesses can now boost their reels within the Instagram app to turn them into ads for the opportunity to reach new audiences and drive more engagement," the team explains.
Boosted Reels will appear in Explore, feed, the Reels tab, and Stories, making it easier for brands to be discovered by Instagram users.
To be eligible for boosting, Reels must be shorter than 60 seconds and be filmed in a 9:16 aspect ratio, "which means they're filmed vertically and have a full-screen format," similar to the template used by its rival TikTok.
Reels that use third-party intellectual property such as camera filters, copyrighted music, GIFs, or interactive stickers are currently ineligible for boosting, as are those shared to Facebook.
Brands can tap "Boost Post" after finding the Reel they wish to boost in their profile grid and insights will help them determine which boosted Reels delivered the most engagement.
More Bad News for Photographers
The announcement is a further blow for photographers who feel they have been abandoned by Instagram in recent months as the app continues to prioritize video over photos and compete with rival TikTok.
Photographers took to Twitter last week to vent their frustration with the app — declaring that Instagram "hates" them. On the viral Twitter thread, several photographers noted that the Instagram algorithm no longer favors traditional posts and that they are no longer able promote their photography-based businesses on the platform.
The company has been adopting more TikTok-like features this year. Last month, Zuckerberg announced that Instagram is testing a full-screen feed that strongly mimics TikTok. Instagram was also testing a change that turns all video posts uploaded to the platform into TikTok clone Reels.