Instagram's Upgraded Maps helps You Discover Nearby Attractions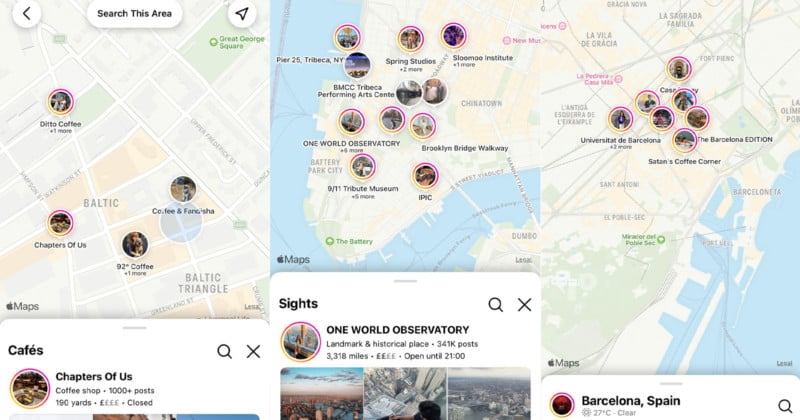 Meta CEO Mark Zuckerberg has announced a new searchable map for Instagram where users can discover nearby local businesses.
The updated map experience, launched today (Tuesday), will allow users to explore popular tagged locations that are near to them and filter by specific categories' including cafes, hotels, and parks.
The company says the new searchable map enables users to have a more immersive experience, allowing them to find popular businesses via tagged posts, stories, and guides. The map can also be used to find relevant locations when searching certain hashtags.
"We're introducing a new searchable map on IG today," Zuckerberg says in an Instagram story about the announcement. "You can now discover popular local businesses near you and filter by category."
The new map will also allow users to save their search in a collection as well as sharing locations with other Instagram profiles. Meta will use location stickers on posts and Stories that will add content into the search results of the map, so long as the profile is marked as public.
Visually, the map features Instagram icons pinned to where the attractions are, allowing searchers to easily tap through to the profile page of a business they want to look at.
The Maps They Are A-Changin'
The new map comes right off the back of Google's Senior Vice President Prabhaka Raghavan noting that Google's services are being impacted by a growing preference for social media and videos as the first stop on younger people's path to discover businesses and locations.
"We keep learning, over and over again, that new internet users don't have the expectations and the mindset that we have become accustomed to. The queries they ask are completely different," says Raghavan, who runs Google's Knowledge and Information organization.
Instagram is surely sensing an opportunity to cut into Google's core products as the company, which is no longer a photo-sharing app, by making its location discovery process on its map easier to use.