Sony's New ECM-G1 Shotgun Mic is Compact and Super Directional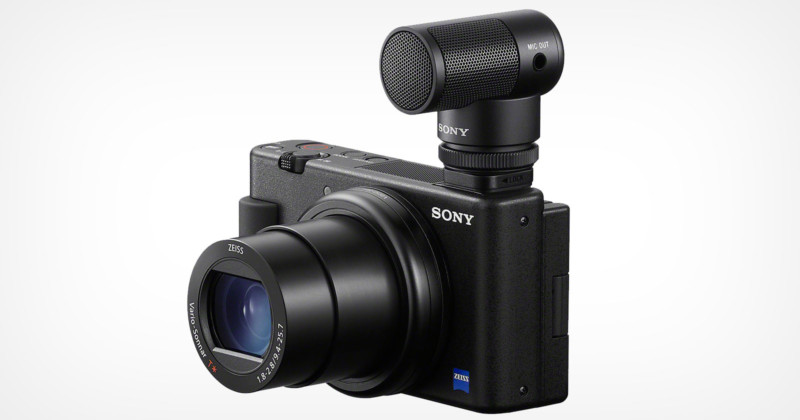 Sony has announced a new shotgun microphone aimed at vloggers and content creators called the ECM-G1. The company promises that it not only captures high-quality, forward-facing directional audio but does so in a compact form factor.
The microphone is small and light. It weighs 1.2 ounces (34 grams) and measures 1 inch by 2 inches by 1.9 inches (W x H x D: 28mm x 50.8mm x 48.5mm).
"The microphone's compact size and weight provides flexibility and mobility, even when using gimbals and grips. In addition, due to its small size, the front of the microphone remains out of the frame, even when using a wide-angle lens. Its compact form factor also allows creators to easily look through the camera viewfinder without the microphone touching their forehead," Sony says.
The ECM-G1 has a large-diameter (14.6mm) microphone capsule that promises ambient sound suppression and what Sony describes as clear, frontal sound collection that is designed to improve the overall quality of captured content. It also includes a wind screen to reduce wind noise when shooting outdoors and Sony says it has an optimized structure to suppress frequency vibration noise with anti-vibration dampers.
Sony says that not only is the mic's directional sound suppression ideal for selfie-facing shots (such as vlogging), but the ECM-G1 is also highly effective in capturing clear conversation audio indoors by reducing echo pickup from walls and voice reverberation.
The ECM-G1 connects to cameras using either a microphone jack and recording cable (which makes it compatible with a wide range of cameras and is included with the ECM-G1; Sony stipulates that a commercially available conversion adapter may be required, however) but is also compatible with the multi-interface shoe found on many Sony Alpha cameras. Sony says that when connected to a camera using that multi-interface shoe, the cableless design not only prevents cable-transmitted vibration noise but the signal is recorded digitally straight away instead of being recorded as an analog signal and then converted to digital. When the mic is connected to the multi-interface shoe, power is supplied directly from the camera to the ECM-G1.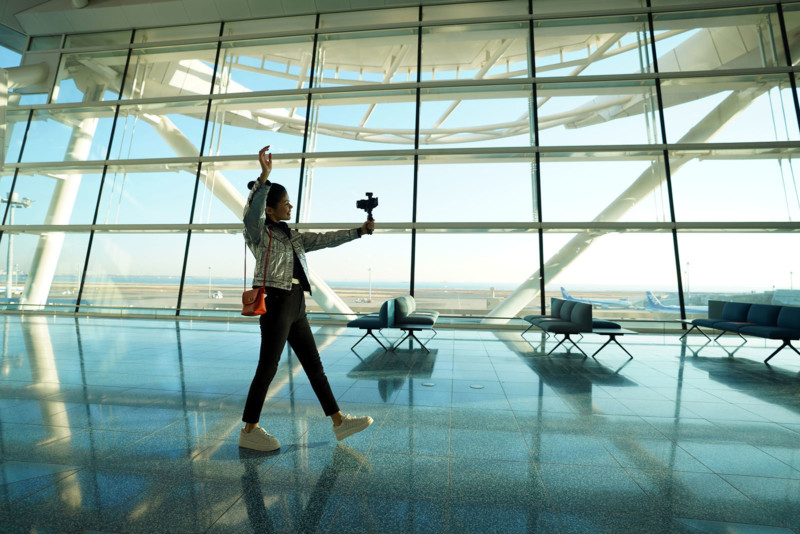 The new ECM-G1 will be available in August 2022 for approximately $150.