The Sony ECM-M1 is a Beamforming, Shoe-Mount, Digital Shotgun Mic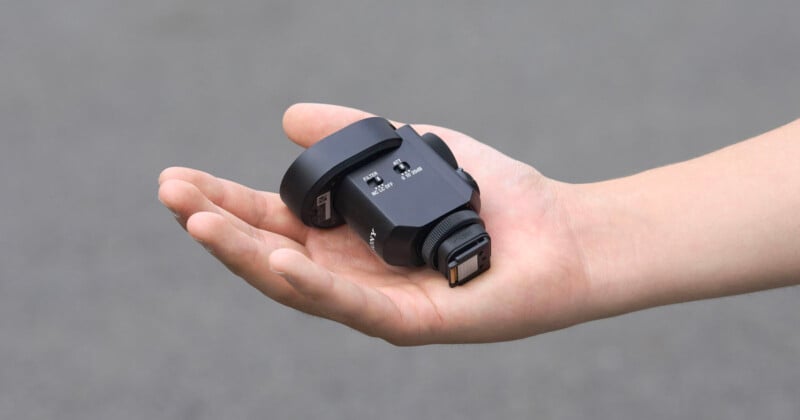 Sony's new ECM-M1 is the latest in its series of hotshoe-mounted digital microphones and promises precise directional recording in a super compact form factor that is ideal for a range of use cases.
The ECM-M1 follows other compact digital microphones including the ECM-B1M and ECM-G1 in offering a direct digital audio interface with a Sony camera thanks to the Multi Interface Shoe found on all of Sony's latest mirrorless cameras. Sony says that this is an advantage over other mics since the audio signal is directly transmitted to the camera digitally as opposed to needing to be converted from an analog signal first.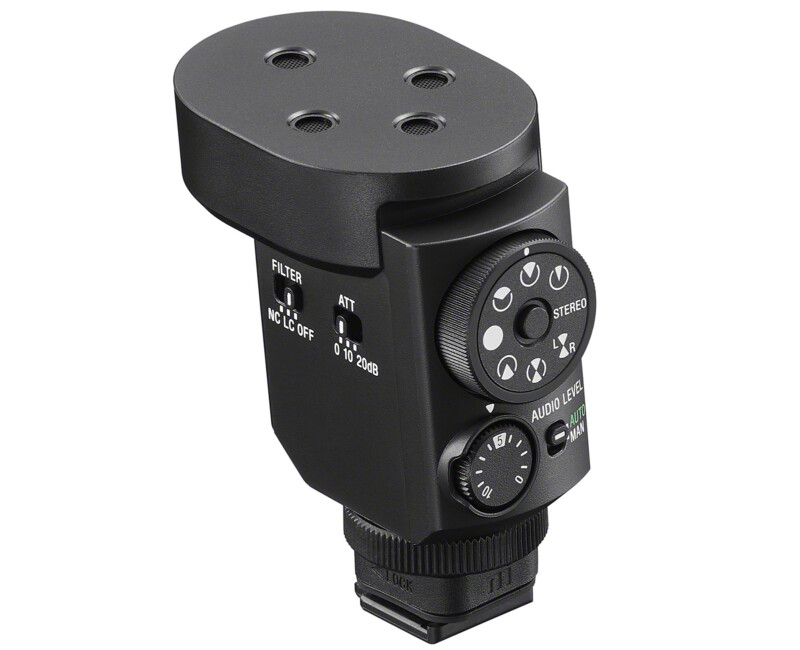 Specifically, Sony says that the digital interface makes it suitable for users who want seamless integration with advanced digital audio workstations and need real-time monitoring and adjustments. The company adds that the mic will appeal to creators of all types, from videographers, professional audio engineers, and podcasters to filmmakers and broadcasters.
Using beamforming technology — a signal processing technique used in sensor arrays for directional signal transmission or reception — the ECM-M1 promises to "redefine" shotgun microphone performance by providing eight dial-selectable audio recording modes in a compact design.
The ECM-M1's eight modes are super directional, uni-directional, omnidirectional, super directional (rear), super-directional (front and rear), Super-directional (front/rear separate), stereo, and ultra-directional.
Sony says the microphone is the world's first to offer eight distinct audio recording modes for targeted pickup, which it says ensures outstanding versatility and audio quality.
The ECM-M1 also has noise suppression, which Sony says can effectively suppress noise for clear, high-quality recording. Internal digital signal processing removes "unpleasant" noise and a low-cut filter can control wind, air conditioning, and mechanical rumble noise. The mic also has a shock and vibration suppression design and is supplied with a windscreen for additional noise control.
Sony's previous microphones that used a similar design featured a microphone pickup array that was arranged in a straight line — such as the one found on the ECM-B1M. This time, Sony went with a diamond pattern for the capsule layout which it says allows it to capture quality audio but in an even more compact and lightweight form factor.
The Sony ECM-M1 is set to be available in early August for $349.99.
---
Image credits: Sony