Meike's New 50mm f/0.95 APS-C Lens Costs Just $250
Meike is making a name for itself as the king of low-cost lenses. Its new 50mm f/0.95 lens is fast, comes in five camera mount options, and costs only $250.
While it is a manual focus only lens, it still is a considerable value for the price. The Meike 50mm f/0.95 is constructed of seven elements in five groups, has a minimum focusing distance of 0.45 meters, a front filter size of 62mm, and an aperture range of f/0.95 through f/16 via a surprising 13-bladed aperture diaphragm. That high number of blades is uncommon in a lens of any focal length and should contribute to a particularly smooth out-of-focus area and bokeh.
The lens weighs 0.93 pounds, or 420 grams, but the company makes no mention of what the lens body is made of. While it looks to be metal, it's not clear. The lens is available in Nikon Z, Canon EF-M, Sony E, Micro Four Thirds, and Fujifilm X mounts.
Along with its low prices, Meike typically is very short on words and promises when it comes to its optics. That's particularly the case here as the company makes no outlandish promises about how good the lens is or what it might be best for, letting the price and fast aperture speak for itself.
The company did, however, provide a set of sample images captured with the lens that are all taken at night and are clearly designed to showcase the out of focus areas and shape of the bokeh balls.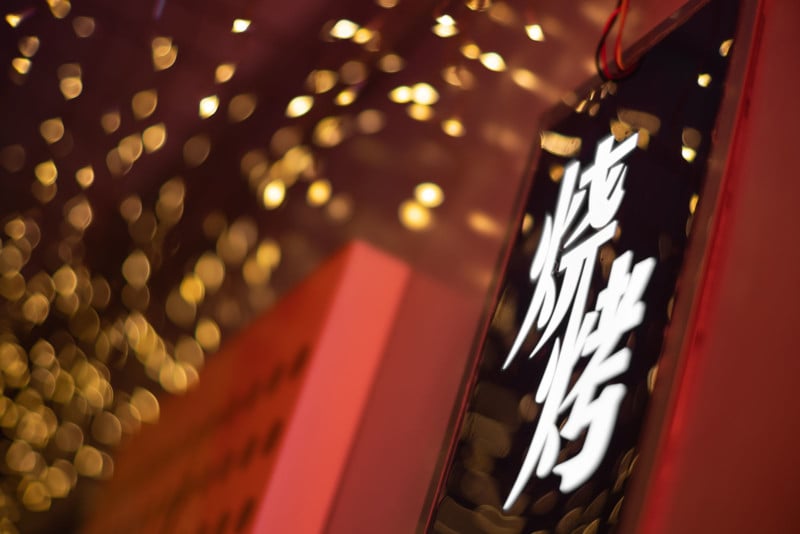 Meike has been in the news a lot lately and has released a flurry of new lenses after almost two years of basically no news out of the company. Its recent announcements include a 7.5mm f/2.8 lens for Micro Four Thirds, Sony E, Fujifilm X, Nikon Z, and Canon EF-M mounts that was released at the end of May, a 12mm f/2 APS-C lens that is available for Sony E-mount APS-C cameras, Canon EF-M, Fujifilm X, Nikon Z, and Micro Four Thirds, and an 8mm f/2.8 lens for Micro Four Thirds.
Last week, the company launched the $200 85mm f/1.8 autofocus lens for Sony E-mount full-frame cameras. Most of Meike's lenses are manual focus only, which made that lens particularly unique.
Meike's strategy seems to be to drop a bunch of lenses in quick succession, but the number of new optics it has released in 2022 exceeds the number it dropped a couple of years ago as the company appears to be going hard at the affordable end of the market.