SmallRig RC 220 Bi-Color LED Review: Accurate and Affordable
SmallRig's 220 Watt RC 220B LED light is a much-anticipated update to the RC120 series LED. While the D version is daylight balanced, the B model we tested offers a color balance of 2700K to 6500K. After making several smaller vlogger-style LED lights, it seems with this update, SmallRig is officially entering the professional continuous lighting world.
The updated system appears to have simply retrofitted the RC120 body with a set of more powerful internal components, allowing existing users to keep the same bags, boxes, and modifiers they already own. Out of the box, the RC 220B light ships in a semi-rigid shell carrying case that includes the light itself with a protective plastic cap, a large reflector, and the power brick and cable allowing for about twenty feet from plug to light.
Design and Build Quality
The light itself looks almost identical to the compact RC120 model with an integrated handle on the rear of the body for a secure grip when handling or making adjustments on a light stand. The body of the light itself features a metal chassis and a plastic enclosure, as well as a stiff plastic light stand mount and tightening crank.
During my testing, the plastic felt like it may break when I was tightening the light on a boom, but much to my surprise, even with a hefty amount of pressure, it held firm. I wouldn't recommend going crazy with the pressure on it but for what most users would need it to do, the mounts were durable and secure enough.
The light itself features a Bowens compatible mount for modifiers with a quick release lock on the top of the light. Seeing a new LED system use a somewhat industry-standard mount was nice, especially since I already had several modifiers that I could test with it. If Bowen's isn't your thing, the mount has an integrated umbrella holder on the side.
The back of the LED features a rather minimalist design and houses the power cable, on/off switch, an LCD screen, and two jog dial buttons that control the intensity, color temperature, and effects.
The light is cooled with a fan that, even when on, was surprisingly quiet and unintrusive. When recording video even the slightest of sounds can be picked up by on-set microphones, but compared to some of the LED lights I've tested recently, this one was by far the quietest.
Additionally, even after leaving the light on at full power for several hours, the fans kept the light from getting too hot and it was not difficult to handle at all. According to the company, the fan automatically turns on when the temperature hits 60-degrees Celcius (140-degrees Fahrenheit) and the noise output is at or less than 30 decibels.
It is also worth noting that this light does have an optional V-mount battery plate that would allow you to purchase a separate 14.4V/26V battery (not included) to connect to this rig and use the LED in areas where direct power is unavailable. Keep in mind, that users would need a very beefy battery to take advantage of this, but the option is there.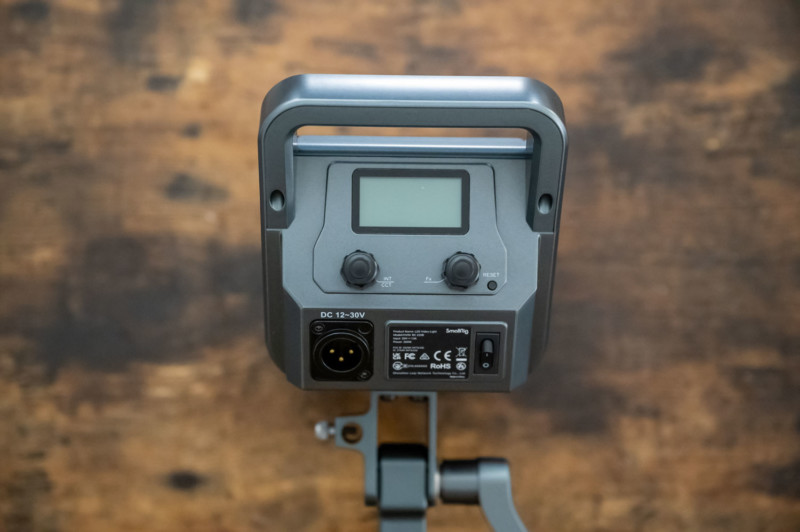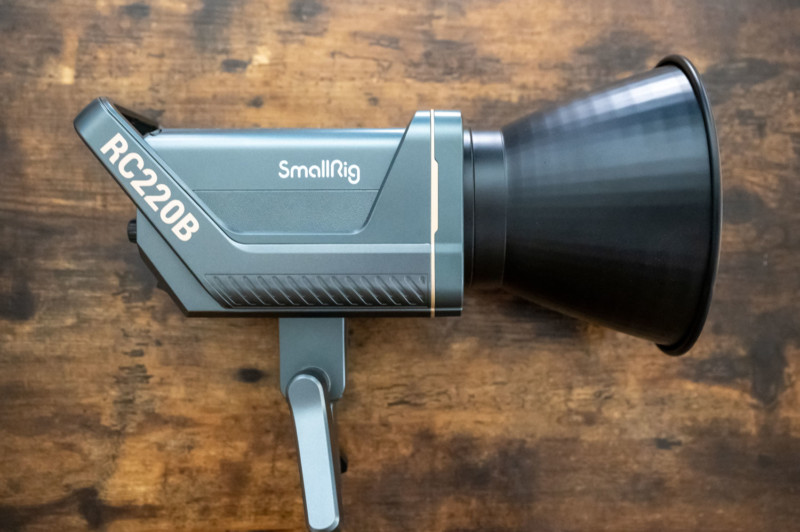 Features and Settings
The new RC 220B light features a standard (adjustable) 2700K to 6500K color temperature and brightness control, as well as a selection of special effects that are best suited for video shooters. This new light also includes a built-in Bluetooth controller that allows you to control the light and change pretty much every single setting through the SmallGoGo app that is available for iPhone and Android users.
Using the app is great once you've connected, but to be fair, the process of getting it connected was somewhat counterintuitive and required me to go to the company's YouTube channel to look up a guide on how to specifically add the lights over Bluetooth. The process was a little too unrefined for my liking, but it is an early generation that should only improve with future firmware and software updates.
To connect the light to the Bluetooth app, you need to hold down the reset button on the light for about five seconds to trigger the Bluetooth pairing.
The app allows users to easily turn the light on, off, or make changes to any of the available settings including brightness, color temperature, and activating or adjusting the special effect options.
The special effect options are getting to be commonplace in modern LEDs for video work, but the features are still fun and welcome nonetheless. Included in this light are settings for Flash/Paparazzi, Lightning Bolts, Party Lights, TV, Fireplace, Fireworks, and a few others that allow for some interesting and creative background setups when shooting video. Sadly, none of these have any real value for still shooters.
Light Quality and Performance
According to the company, with the metal reflector mounted, the light is rated for 84,500 lux and features a TLCI of 96+, CRI of 95+. To put that into a normal strobist perspective. With this light at full power using a large softbox, I was able to light corporate headshots (as well as creative portraits) at about ISO 500 with an f-stop of 5.6 without any issues. By no means "perfect" but still very usable and actually much more powerful than I was expecting from the system.
During the short time I tested this light, the color temperature was very accurate, with a variance of only 100 to 150 Kelvin depending on where I set it. While not absolutely perfect, it was quite impressive considering the very low cost of the light and is still well within the same acceptable variance levels of most professional strobes.
The bottom line is, other than having to bump up my ISO, the light is very usable on its own (as seen in the portraits) or even when mixed with other lights like the headshots shown in the images below. For the headshots in this review, I used the SmallRig RC 220B as the main light with Profoto B2 heads used for the backdrop and rim lights.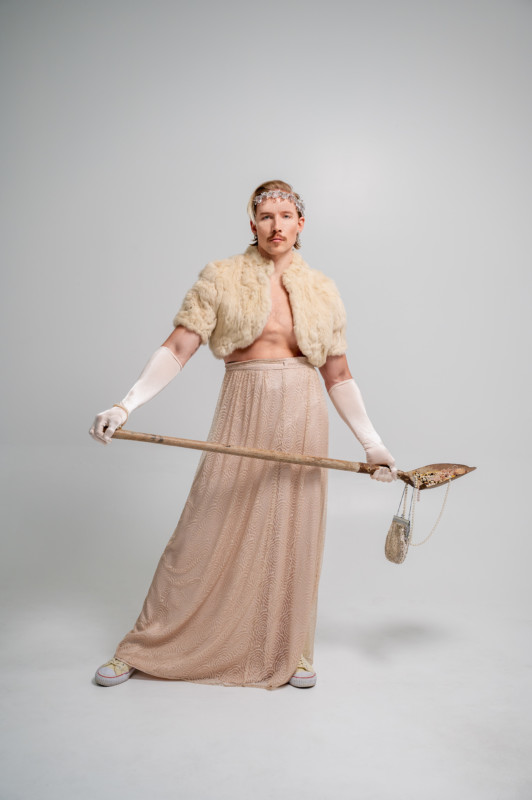 Affordable Continuous Lighting for Photography and Videography
The 220B light is more powerful than its predecessor and surprisingly useable for professional-level photo and video work with accurate color temperature control. While the light isn't perfect or loaded with tons of bells and whistles, it is small, lightweight, portable, and can be both powered directly through an outlet or via a battery making it much more versatile than I initially expected.
As a primarily focused still-photo creative, I'd prefer to have a greater power output, but that larger output will likely come with a much larger cost. Given the light's low $370 price, the power offered is actually quite impressive and definitely usable to produce professional-level images.
Are There Alternatives?
Seeing as how this LED is on the more affordable side of things, there are actually a large number of alternatives available at a similar price, each with its own pros and cons per dollar. Out of the gate, if you don't need the extra power of the $369 RC 220B, you can save about $100 and go with the 120B also from SmallRig. Additionally, you can choose from one of the other alternatives like the $199 Aputure Amaran 100D, the $520 Nanlite Forza 200, $475 Rotolight AEOS Portable Bi-color LED, the $449 Godox/Flashpoint FV200, and $189 SL-100Y or $395 SL-200WII.
Each of these lights will give you a little more or less power and function linked to their asking price, so based on what you need out of a continuous LED system, any of these are worthy alternatives. However, the RC 220B seems to offer the most bang for buck as far as light power is concerned.
Should You Buy It?
Yes. If you are a hybrid shooter looking for an affordable, expandable, and quiet lighting system for your video and still work, the SmallRig RC 220B is definitely worth looking into.