Cosina Makes its Voigtlander APO-Lanthar 50mm f/2 Available in Z-Mount
The Cosina Voigtlander APO-Lanthar 50mm f/2 Aspherical that was originally released for Sony E-Mount cameras (and later released for Leica M-mount) is being made available for Nikon Z-Mount cameras in May.
APO-Lanthar is the title Cosina Voigtlander gives to high-performance products among its line, with "outstanding imaging performance" that was originally created in 1951. The base design of this particular lens dates back to at least two years ago, but since Cosina believes it to be one of its highest-performing standard lenses has been expanding the number of cameras the optical formula can be used on.
Cosina says that the apochromat design of the lens makes the on-axis chromatic aberration of red, green, and blue light as close to zero as possible and therefore makes for an optic with outstanding performance. The lens is compatible with full-frame Nikon Z-mount cameras (FX), but will also work on crop-sensor Z-mount cameras, albeit with a tighter frame of focus.
The lens has identical construction to the previous E-mount and M-mount versions: 10 lenses in eight groups, which include two abnormally dispersed glass elements and two double-sided aspherical lenses along with a floating mechanism. It also retains the same f/2 through f/16 aperture range through a 12-bladed diaphragm that can produce a particularly round bokeh shape from f/2 through f/5.6.
The lens is manual focus — and uses an all-metal helicoid unit that has been tuned for high precision and appropriate torque for smooth operation — but supports electrical connection with Nikon Z cameras, provided they are operating on the correct firmware version. The lens will work on cameras from the Z fc through the Z9 and firmware requirements for each can be read on Cosina's website. That electrical connection assures EXIF data will be communicated to the camera and that in-camera image stabilization and focus peaking are both supported.
As has been the case with the last few Nikon Z-mount lenses that Cosina has produced, this new version of the Voigtlander APO-Lanthar 50mm f/2 Aspherical was developed and manufactured under a licensing agreement with Nikon.
Below are a few sample images that have been captured with the lens, photographed by Takashi Koike: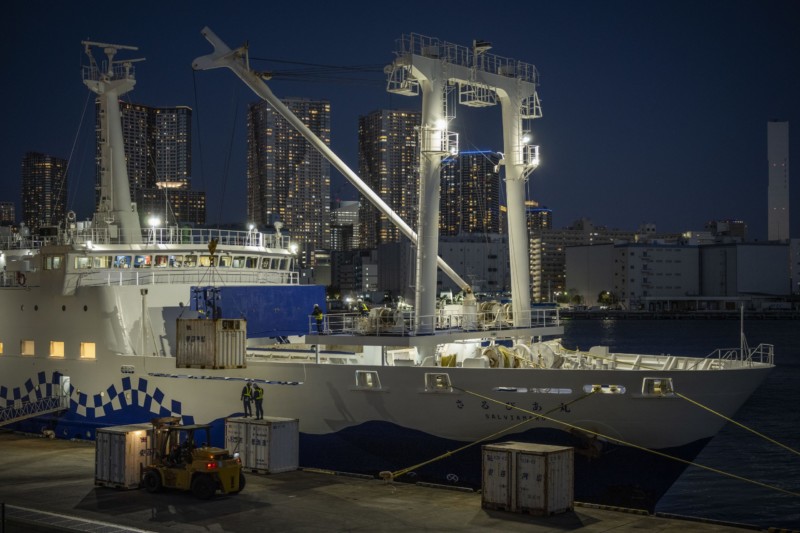 The Cosina Voigtlander APO-Lanthar 50mm f/2 Aspherical is scheduled to be released in May for 120,000 yen, or about $950.