Canon RF 100-400mm f/5.6-8 IS USM Review: It's Better Than You Think
In photography, the "cutting edge" doesn't always happen with the most expensive gear; the ability to produce a quality lens at a price lower than ever is just as innovative. Canon's RF 100-400mm f/5.6-8 IS USM is my case in point.
Build Quality
The Canon RF 100-400mm f/5.6-8 IS USM full-frame telephoto zoom lens measures 3.13 by 6.48 inches (7.95 by 16.46 centimeters). The length physically extends all the way out to 9.75 inches (24.76 centimeters) when zoomed to 400mm. Since the weight of the lens is spread across a longer distance than shorter, standard zooms, it is certainly lighter than it sounds at one pound, 6.4 ounces (635 grams).
I spent much of my time with the lens hiking around the National Forests of Mammoth Lakes, California and that kind of on-the-go shooting plays to the strength of this relatively small and light lens. It doesn't tire me out and it doesn't take up much space in a backpack.
Looking closer at the lens, there is a rubberized zoom ring, rubberized focus ring, and customizable plastic control ring, plus a lock switch that can only be enabled at 100mm, an AF/MF focus mode switch, and a switch to turn on or off the lens image stabilization.
All three rings are exceptionally smooth and I've had worse experiences with telephoto lenses that are double the price. The zoom ring is a nice and short 45-degree throw and the stiff but smooth operation did not get me into too much trouble with zoom creep or accidental shifts.
There was one time that I thought I was shooting at 400mm but instead it was accidentally nudged down to the 340mm range. This was obviously a rare occurrence, and again I've used other telephoto lenses that are way too loose on the zoom where this happens all the time. Kudos to Canon for getting it right here. I wouldn't have minded the lock switch also working at 400mm for peace of mind, but I wasn't expecting that it would when I went into this review.
Unfortunately, as a non-L-series Canon lens, the RF 100-400mm lacks good weather sealing. At the mount, there's no rubber gasket to be found for sealing the lens and camera body together, and from what I understand none of the switches or rings have extra protection to save the internals from dust and moisture. The lens comes out of the box with smooth operation, but it does make me wonder how long down the line that could last without including any sealing from the elements.
The lens does not come with a lens hood included in the box, and the compatible Canon ET-74B is an extra $45 expense.
Image Quality
Regardless of its high-quality operation, it's the images it produces that will be the lasting mark of a lens. First things first, I tested the sharpness of the lens at both 100mm and 400mm. At 100mm, the lens can shoot wide open at f/5.6 where it is adequately sharp. However, f/9 is where center sharpness is at its peak.
When shooting for maximum depth of field, I noted that between f/22 and f/32 at 100mm was to be too soft for my taste. At the 400mm end, the lens is wide open at f/8. Stopping down to f/10 is where I found peak center sharpness, but honestly, the difference between f/8 and f/10 was subtle. I thought that f/20 on down to f/45 was too soft at 400mm.
Next, I looked at vignetting with in-camera compensation turned off. At 100mm, there is a significant improvement with just a one-third stop down at f/6.3, and then the vignetting mostly clears by f/9. On the 400mm end there were significant improvement two-thirds stopped down at f/10 with a practically even exposure by f/14. With lens compensation turned back on in-camera or letting RAW processing software take care of things during import, the effects of vignetting in this lens are going to be minimal.
For a $650 lens of this focal range, I'd assume there's be a lot to be paid in terms of fringing or ghosting. Impressively, that doesn't seem to be the case. There is more purple and green fringing in high-contrast areas at 100mm than there is at 400mm, but across the board, it is well controlled. Shooting with the sun in the frame I do find some subtle ghosting, but again, it's small and nothing disastrous.
Autofocus
I used the RF 100-400mm f/5.6-8 IS USM mounted on the EOS R3, Canon's best autofocus performer, to try and eliminate the camera as a variable as much as possible during autofocus testing. The RF 100-400mm uses a nano ultrasonic motor (Nano USM) for autofocus and I found it to be nearly silent. In simple shooting scenarios where it was asked to move from one plane of focus to another, the lens performed effortlessly. It's very fast to update its focus position and also continuously track general movements in the frame.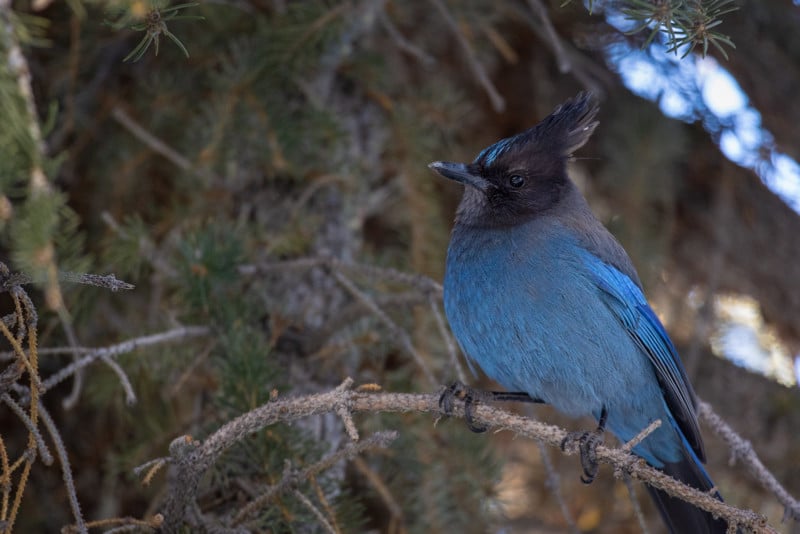 After shooting with the lens, I found two scenarios that require some extra care.
Firstly, the lens paired on the EOS R3 was unable to acquire the focus of birds in moderately low light using Servo AF (AF-C). Switching the EOS R3 to One-Shot AF (AF-S) improved reliability in some cases, but other times there was no helping it. This happened in situations I would have never guessed would be problematic, but then again I've never used an autofocus lens with a maximum aperture of f/8 before. In one instance I was photographing a bird in a tree at midday, but the bird was in the shade of the tree. I ended up needing to manual focus for the shot even though there was seemingly nothing complicated about the situation.
The other instance of trouble is with tracking speed for fast-moving subjects. Photographing my dog running towards me would often leave a trail of photos where the focus was behind the eyes even though I could see the EOS R3 accurately performing subject tracking in the viewfinder the entire way through. I don't think the RF 100-400 has the autofocus precision and quickness needed to reliably keep up in these tough cases.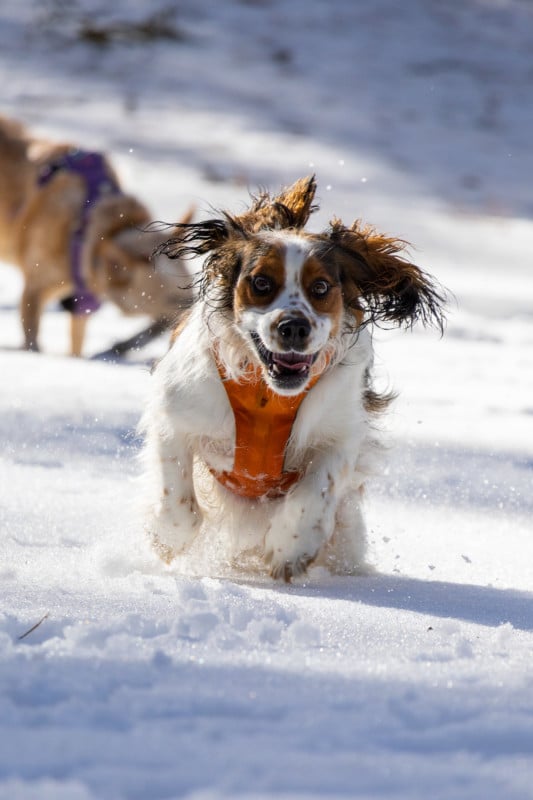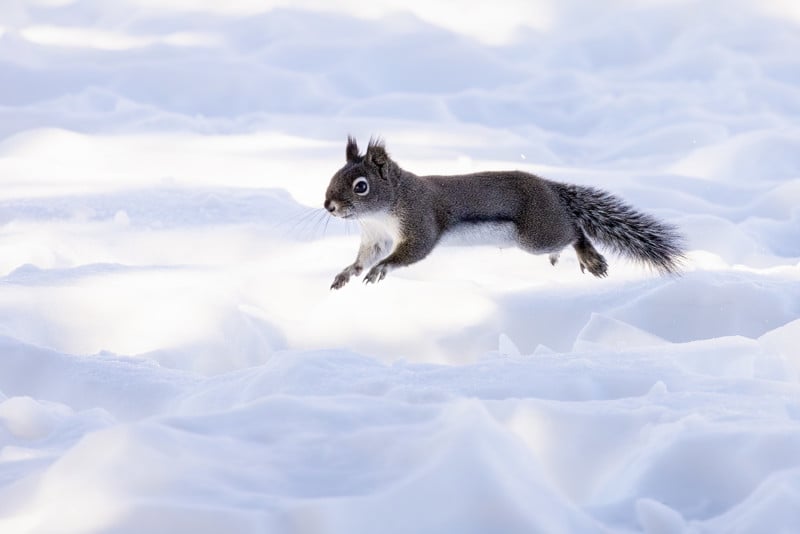 A Telephoto Zoom for the Everyday Photographer
With the RF 100-400mm, I see the fruits of a long line of Canon lens development. I'm happy I had the chance to use the lens because it's quite easy to dismiss. It's small and light in a way that makes you question the optics, it has maximum apertures way down at f/5.6 for 100mm and f/8 at 400mm that are slow by anyone's standard, and it's priced at $650 which is the lowest I've seen a full-frame telephoto zoom of this range even including third-party manufacturers. These are not confidence builders, but Canon seemed to know exactly who this lens was for.
Conceptually, what I appreciate about this "budget" RF 100-400mm is that what is there is good, and what would have been hard or expensive to implement well has been cut completely. To me, it's a better strategy to do it this way as compared to the alternative which would have been to include mediocre or worse performance that would have brought the whole experience down.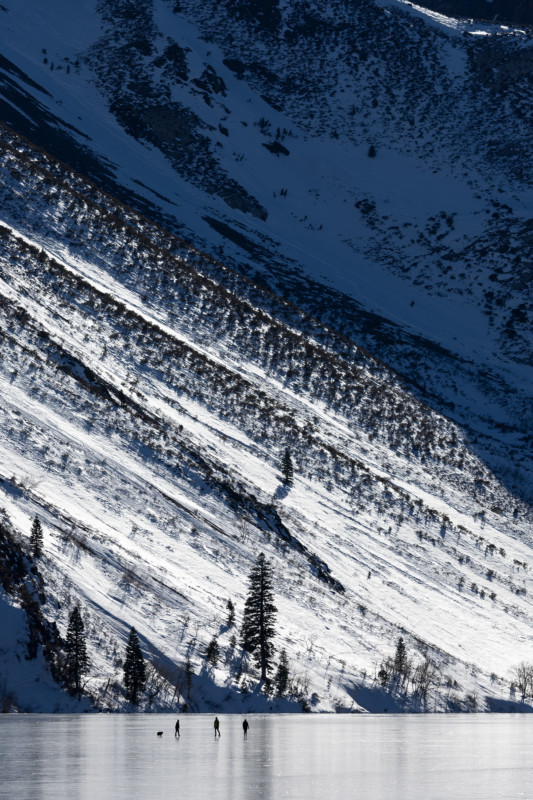 Are There Alternatives?
It's exciting to me how fast Canon has released long telephoto RF-mount lenses into its lineup. Even though the RF mount is relatively new, Canon has another higher-end RF 100-500mm f/4.5-7.1L IS USM lens already available alongside this RF 100-400mm f/5.6-8 IS USM.
The Canon RF 100-500mm f/4.5-7.1L IS USM is an L-series lens that eclipses the 100-400mm in almost every way. It has more zoom range at the far end with its additional 100mm. At the same time, it's also slightly faster with a third-stop improved maximum aperture at the wide and telephoto ends. These benefits come with a downside in that it makes the lens larger and heavier compared to the RF 100-400mm.
With the extra heft comes a removable tripod collar whereas the RF 100-400mm has no such option. The RF 100-500mm also has additional lens controls such as a focus limiter, three stabilization modes, and the ability to change the zoom ring tightness. As an L-series lens, it ramps up its weather-resistant construction greatly with more seals and attention to materials. It's got better optics and more reliable autofocusing, but it also comes with an eye-watering $2,900 price.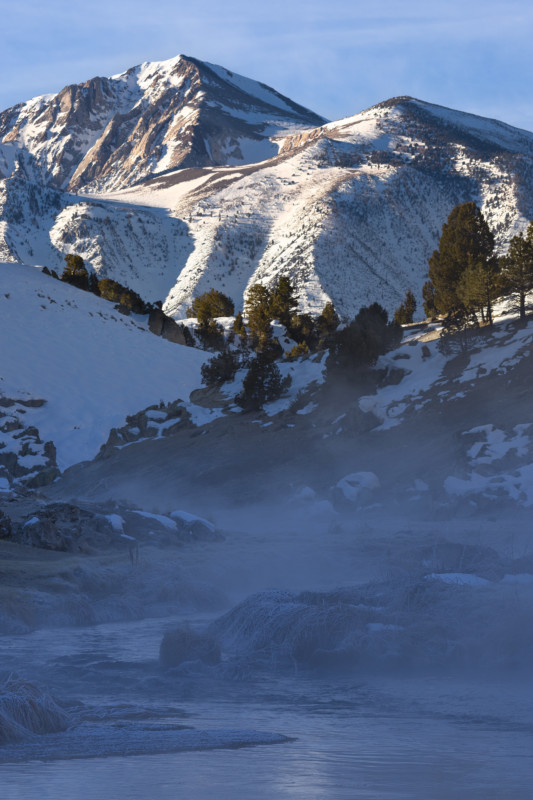 Should You Buy It?
Yes. The Canon RF 100-400mm f/5.6-8 IS USM is a simple yet effective telephoto zoom lens that shouldn't be overlooked.