Photographers to Follow on Instagram: December 17, 2021
Every day, the PetaPixel Instagram account is sharing excellent photography from our readers and those who inspire us. Here's a look at some of our recent favorite posts and the photographers behind the lens.
Our @PetaPixel Instagram page has been posting all the great work that finds its way in front of our eyes. Want to see your photos shared on our account? First, you'll want to follow us. Then use the #petapixel hashtag in your posts to join our Instagram community of photographers. These steps let us easily find what to share.
Below, we recognize a selection of talented photographers who recently had their work featured on @PetaPixel. Keep posting your images with #petapixel and you could find yourself here next week.
---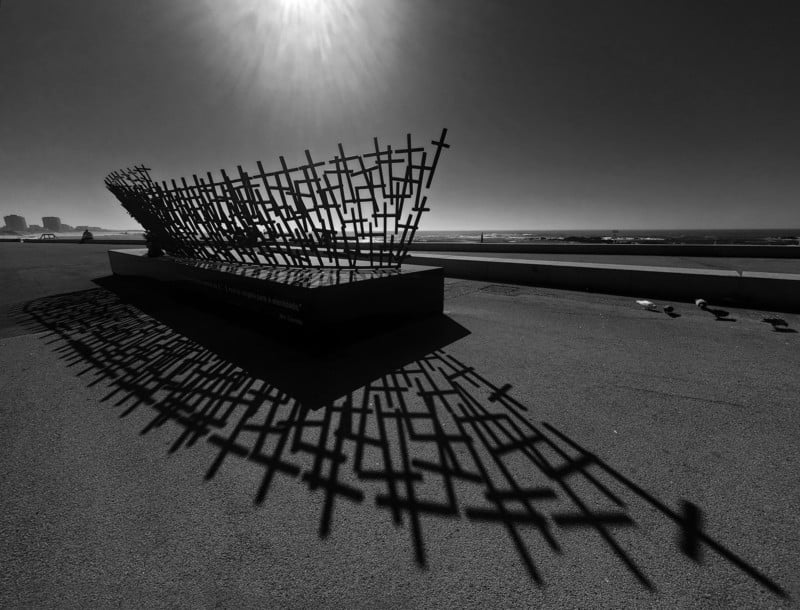 Pedro Moreira, found on Instagram as @pedroxmoreira, is a self-taught photographer based in Portugal. Moreira has had his work published on covers, in books, and circulated through newspapers and magazines. On this photo of a sculpture that pays homage to shipwrecked fisherman Vila do Conde, Moreira noticed "the long and dense shadows created a dramatic effect" to his liking. "Despite having only my mobile phone, I got the photo in which even the sun's flare on the lens created a surprising visual effect," he said.
---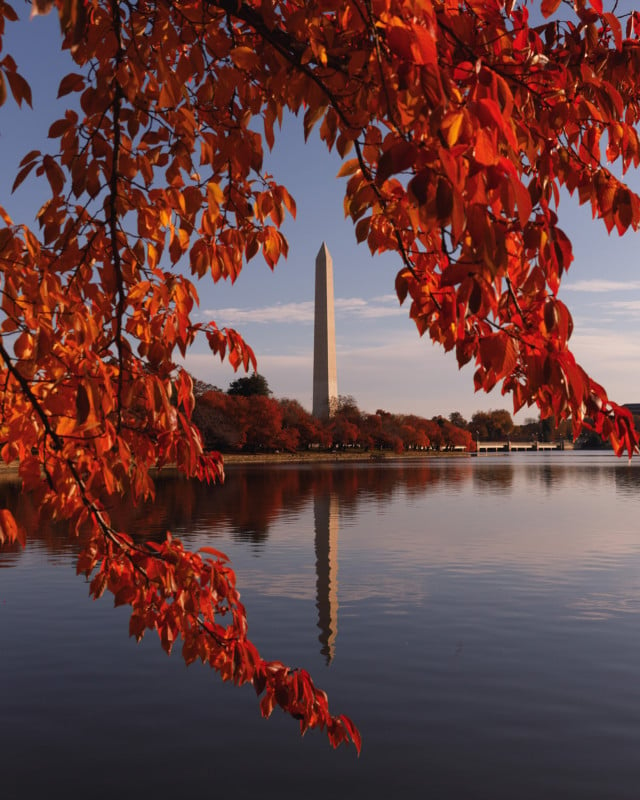 Mark Andre is an architectural designer and landscape photographer based in Washington, D.C. whose work can be seen on Instagram as @markalanandre. Andre said that his background as an architect "heavily influences the clear structure" of his photography.
---
Fabio Mirulla, or @fabiomirullaphotographer on Instagram, is a wedding photographer and Canon Ambassador based in Tuscany."This photo is part of an amazing wedding that I loved to shoot since the first moment," he told PetaPixel. "Great couples give me the chance to do one of the things that I love about my work, experimenting, that's what happened during this shoot thanks also to a great friend of mine." Mirulla used the Canon EOS R5 and 35mm f/1.4L II to capture this image.
---
Tom Shlesinger, known as @tom_shlesinger on Instagram, is an underwater photographer and marine ecologist (Ph.D.) who studies coral-reef ecosystems. Shlesinger has been diving since he was six years old and is fascinated with the diversity of lifeforms in the sea and their function, behavior, colors, shapes, and patterns. This particular image titled "Goliath in Lilliput" shows a Goliath grouper surrounded by cigar minnows. "To give a sense of movement, I used a relatively long exposure, creating motion blur, and waited for a Goliath to 'emerge' out of the school," Shlesinger said.
"Decades ago, following severe population declines of the Atlantic Goliath grouper, its fishing in Florida, where they aggregate to reproduce, got banned. Now, there are new plans to allow its fishing and, hopefully, such decisions will not put the groupers' future in danger once again."
---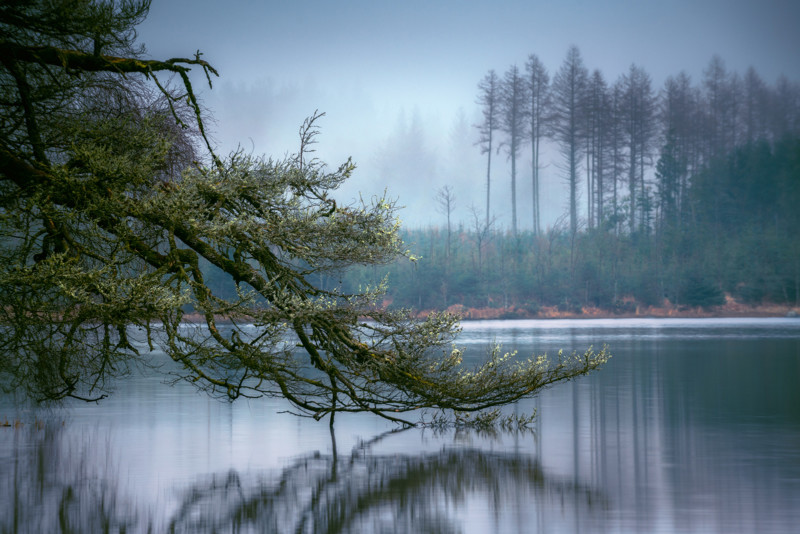 Damian Shields specializes in images of his home Scottish landscape and can be found on Instagram as @damianshieldsdotcom. Telling the story of this photo "Loch Rusky," Shields told PetaPixel he was driving across the backroads of the Trossachs region. "I became increasingly transfixed by the thick mist that had begun to envelop the land around me, especially the passing woodland's transformation into otherworldly scenes of atmospheric intrigue. Pulling over and grabbing my camera bag, I ventured down to the banks of the little loch where I spied this gently curving pine branch dipped to the surface of the serene waters as if to take a sip. The silent pines standing tall in the receding fog completed the composition."
When not out shooting the landscape, he is deputy picture editor for The Herald & Times group in Glasgow.
---
Be sure to follow us on Instagram to see more work from photographers like you and tag photos with #petapixel for them to be considered for a feature.
---
Image credits: All photographs used with the permission of their respective photographers.