Photographers to Follow on Instagram: September 17, 2021
Every day, the PetaPixel Instagram account is sharing excellent photography from our readers and those who inspire us. Here is a look at some of our recent favorite posts and the photographers behind the lens.
Our @PetaPixel Instagram page has been posting all the great work that finds its way in front of our eyes. Want to see your photos shared on our account? First, you'll want to follow us. Then use the #petapixel hashtag in your posts to join our Instagram community of photographers. These steps let us easily find what to share.
Below, we recognize a selection of talented photographers who recently had their work featured on @PetaPixel. Keep posting your images with #petapixel and you could find yourself here next week.
---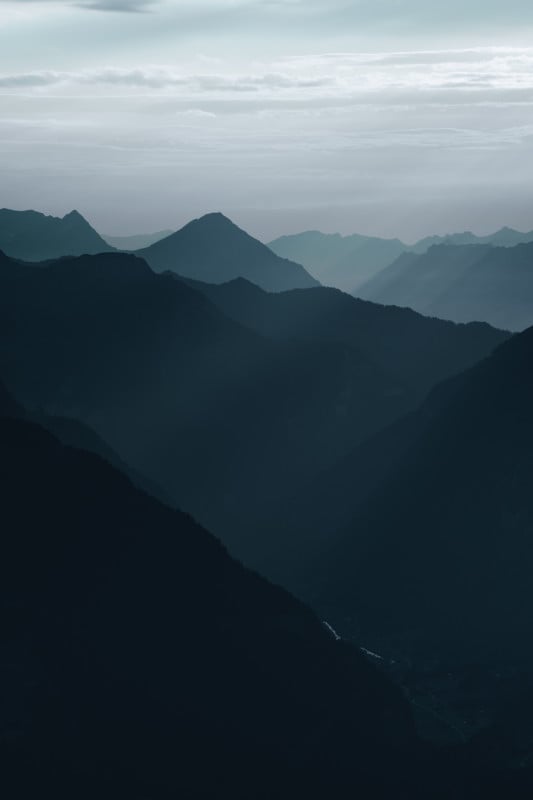 Carim Jost, found on Instagram as @carim_jost, is a 37-year-old amateur photographer based in Switzerland. Jost has a passion for wilderness and adventure and loves sharing the beauty of the mountains as a means of protecting them.
---
Dominik Zagarovsky is a fashion and portrait photographer based in Cologne, Germany whose work can be seen on Instagram at @dominikzky. "Mostly I shoot people that are not models and not in some kind of creative industry," Zagarovsky told PetaPixel. "My goal is creating a connection with them, which makes them feel like being in front of the camera is the most normal thing in the world."
---
Matt Kenneally, or @matt_kenneally on Instagram, is a London-based photographer that specializes in time-slices. These time-slices show the passage of time in a single image and take hours to capture all the frames needed.
---
Kevin Kielty, whose main Instagram account is @shakes11, is an amateur photographer living in Southern California. "I focus mainly on surfing photos and wildlife/animals," Kielty told PetaPixel through email. "And am hoping to move professionally into either field."
For this particular photo that's sure to put a smile on your face, he used the Nikon D500 and Nikkor 200-500mm lens. Keilty said it was shot at a spot called The Wedge in Newport Beach, California "on a day when the waves were breaking 15-20 feet."
---
Alan Shapiro, known as @alanshapiro515 on Instagram, is a multi-talented photographer who said that he still can't decide whether he prefers portraiture, food, still life, or macro. Any which way, photography for Shapiro came as a stress-relieving hobby and he "turned it into a joy-filled second career."
---
Be sure to follow us on Instagram to see more work from photographers like you and tag photos with #petapixel for them to be considered for a feature.
---
Image credits: All photographs used with the permission of their respective photographers.