This Official Canon Teddy Bear Comes with Its Own DSLR
Some parents try to get their kids to fall in love with photography from an early age. If you are a diehard Canon shooter who wants your child to share that same loyalty in their formative years, look no further than this official Canon teddy bear.

Available through the Canon USA online store, the
Collectible Canon Bear with Miniature Canon 5D Mark IV Model Camera
features an incredible amount of detail for a toy bear.
The soft 6.3×4.7×8-inch brown plush bear comes wearing a red hat, red shirt, and tan photography vest for photo expeditions in the great outdoors.
Around the bear's neck, mounted to a short Canon EOS camera strap, is a replica Canon 5D Mark IV and a removable Canon EF 24-70mm f/2.8L zoom lens.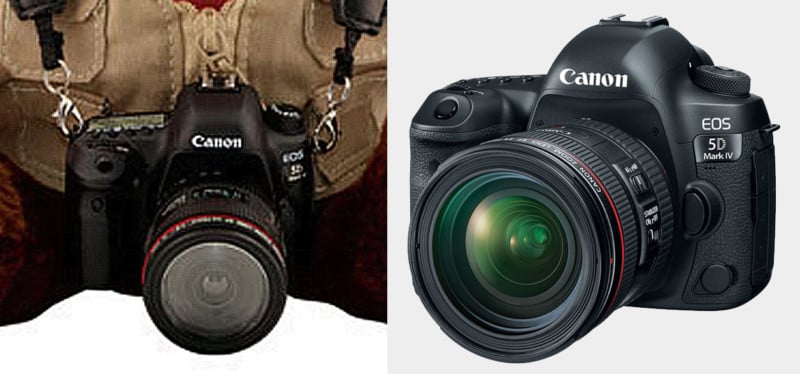 "[T]his stuffed animal makes an adorable collectible item for photography fans," Canon writes in its store listing. "[T]ruly a pint-sized match for the up-and-coming photographer."
Interestingly enough, even though this teddy bear seems like a fantastic gift for kids, the Canon store states that it is "not intended for children ages 14 and under," presumably for legal liability reasons — perhaps it contains parts that even 13-year-olds could choke on.
A version of the Teddy Bear without the camera is also available for half the price.
It might not be well known, but Canon has a long history with stuffed teddy bears. For years, the company would offer collectible teddy bears in different designs during its annual fundraisers that it scheduled in tandem with the annual Consumer Electronics Show in Las Vegas.
Canon's prior stuffed animals varied from polar bears to koala "bears" in addition to the more typical brown teddy bear. These bears were limited edition, not made available to the public, and discontinued a few years ago, making them particularly rare for collectors.
While Canon's latest teddy bear is more elaborate than those in the past (the previous bears did not have an included miniature camera), it is not clear how many of them Canon has produced nor how long the bear will be available.
If you're interested in purchasing Canon's official teddy bear and are willing to pay the $60 price tag, head on over to the Canon online store. The camera-free bear costs $30.