Leica's Latest is a Teddy Bear Camera Toy That Doesn't Take Pictures
Leica has partnered with Japanese collectible company Medicom Toy with a limited edition Bearbrick toy. The cartoon-style bear will be available in three sizes and features iconic Leica camera iconography, but it won't take photos.
Originally teased on Weibo and announced in full in Zeek Magazine (and spotted by Leica Rumors), the Bearbrick (stylized BE@RBRICK by Medicom) is a new single product line of Leica M themed toy bears that will be available in limited quantities only in China.
The collaboration was designed by Leica's David Suh and the chief designer at 3125C Mike Lam and features a look that draws heavily from Leica's M cameras.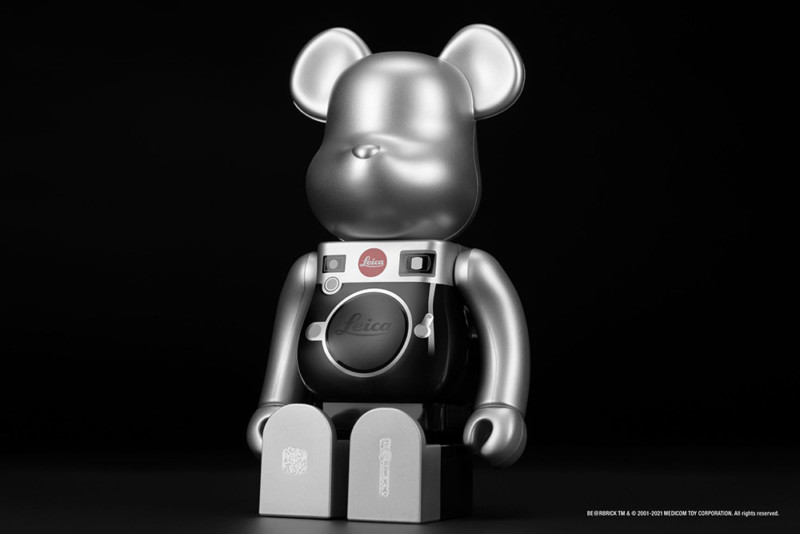 Like just about all of Medicom's Bearbrick figures, the base design of the bear remains the same while the patterns are painted on. In the case of the Leica collaboration, the front of the bear features the Leica lens mount and lens cap as well as the rangefinder diopter while the rear shows "Leica Camera Wetzlar" next to other side of the diopter and above a rendition of the back of modern digital M rangefinders. The bear will be mainly silver and black but will also have the signature red Leica logo emblazoned on the front of the bear "as a tribute to the legendary M-system rangefinder camera in the history of photography," right below its neck.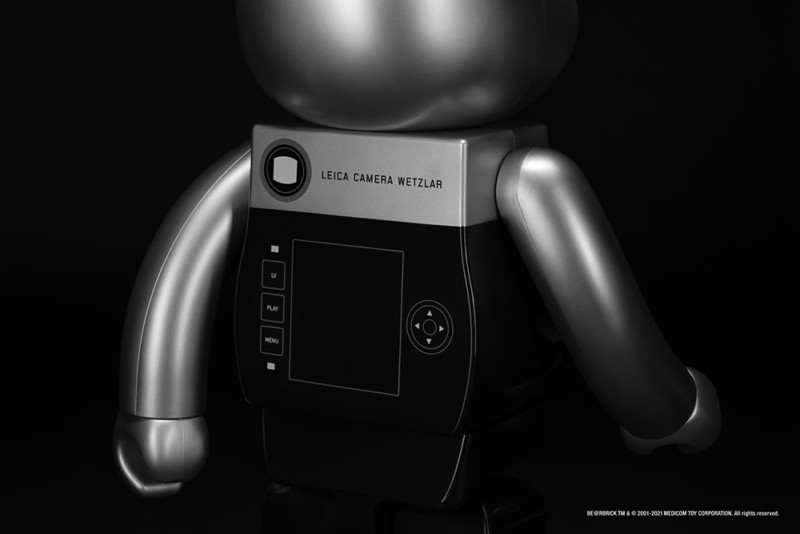 The bear will be available in three sizes: 100%, 400%, and a much larger 1,000%. The standard size is seven centimeters (about 2.8 inches) tall, which is considered 100% in MediCom's Bearbrick size charts. 1000% figures are therefore 70 centimeters (about 28 inches) tall and 400% figures are 28 centimeters (about 11 inches) tall.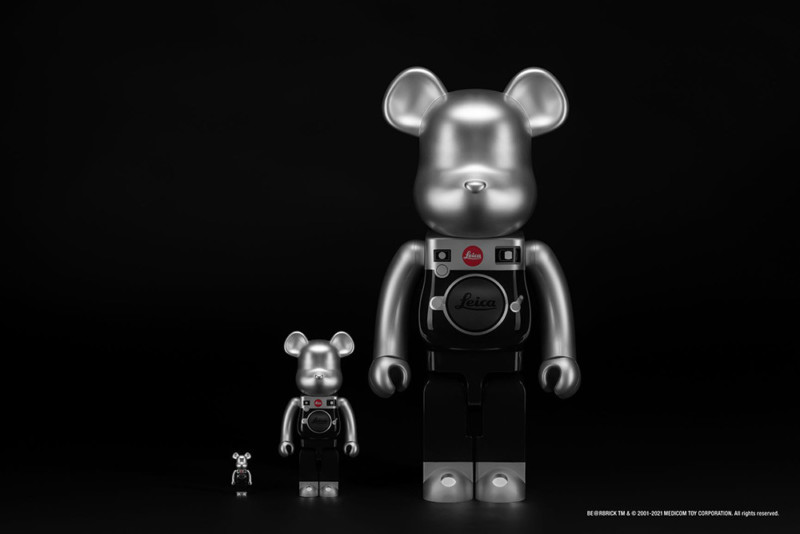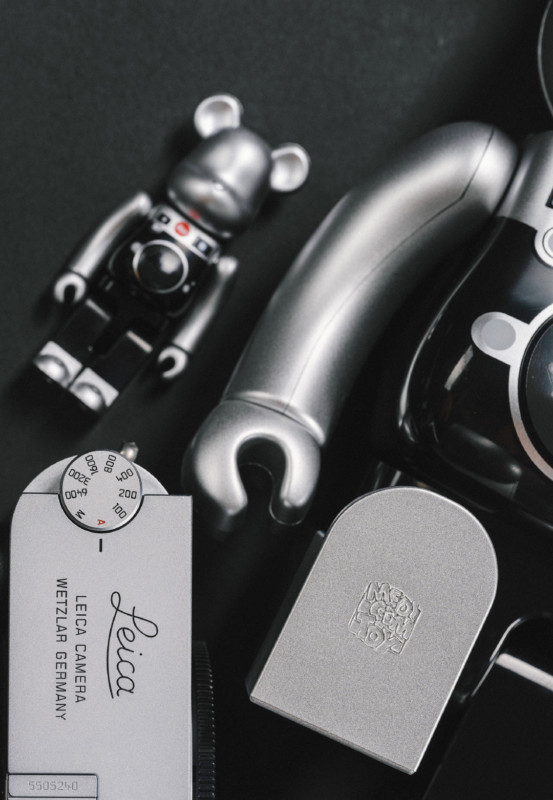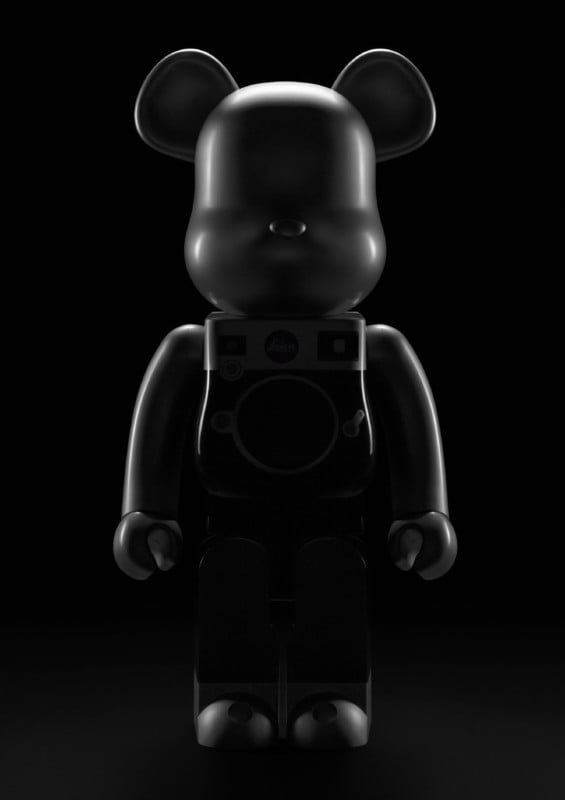 In this case, the 100% and 400% sizes also ship with an "exclusive" Leica camera strap and "multifunctional camera bag." The 400% size bear is actually similar in size to an actual Leica rangefinder, and the associated bag can also be used with Leica M system camera and with "some" lenses.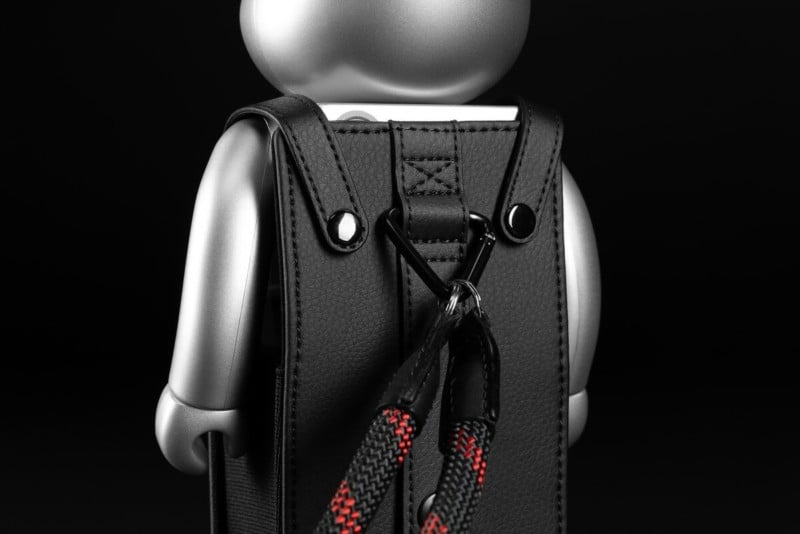 Because it can fit in a sling bag, Zeek writes that this will be the first cross-back product in the history of Bearbrick. For some, this will make the 400% bear a particularly desirable and "trendy" street accessory.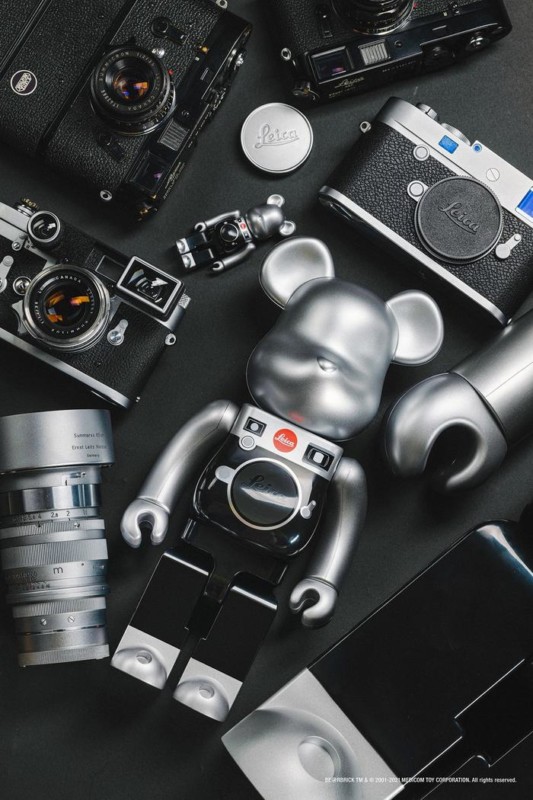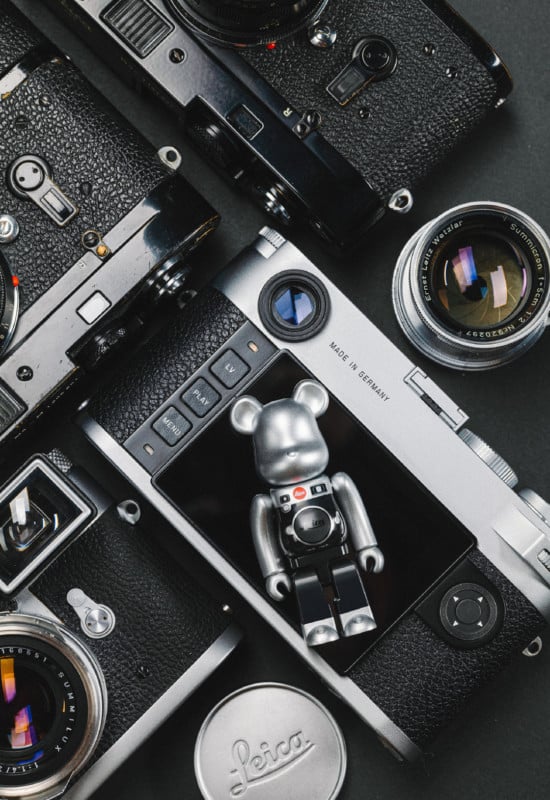 The 1,000% size bear is set to retail for 25,000 yuan (which is about $3,863) while the 400% and 100% sizes are sold as a set and priced at 12,800 yuan (about $1,978). The Leica M Bearbrick collaboration toy will be available starting on August 10 exclusively in China.