Chinese Photographer Slammed for 'Stereotypical' Dior Photo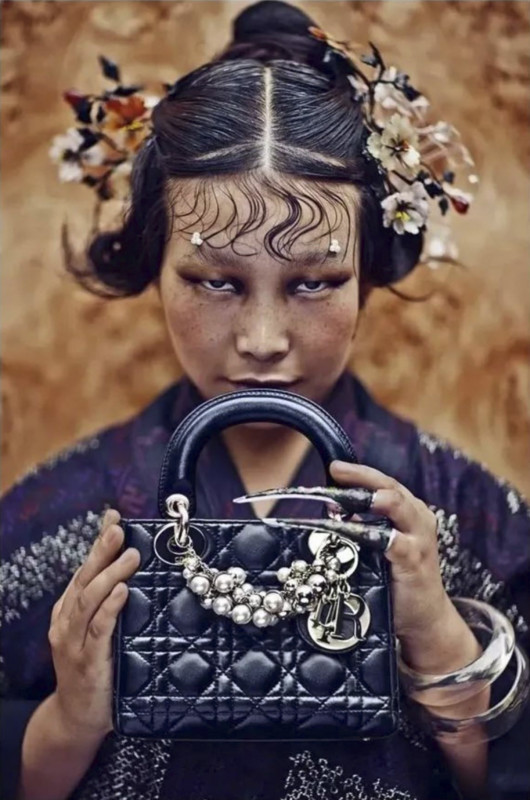 A photo of a woman holding a Dior bag by notable Chinese photographer Chen Man has sparked controversy in China, with netizens and multiple local publications claiming it furthers stereotypes common in the West.
Man's photo was on display as part of a fashion exhibition for Dior in Shanghai but was removed after it went viral and the photographer and the French brand faced blowback from Chinese citizens online as well as the Global Times, a state media publication controlled by the Chinese Communist Party (CCP). Critics of the photo say that the image is "deliberate sweet talk" of Western stereotypes of Chinese people.
The photo breaks with more typical photos found in China that feature large eyes (a modern beauty standard) and fair skin, and instead shows a woman with single eyelids, narrow eyes, and dark skin who is dressed in traditional Chinese clothing and holding a Dior bag. The Global Times went as far as to describe the model as one with "spooky eyes."
The Beijing Daily published an editorial that asserted the model had a "gloomy face" and "sinister eyes."
"For years, Asian women have always appeared with small eyes and freckles from the Western perspective," the publication wrote. "The photographer is playing up to the brands, or the aesthetic tastes of the western world."
The photo appears to be a reference to Man's earlier series for ID magazine called "Whatever the Weather" that she shot in 2012, which is made up of 12 photos of women from China's various ethnic groups.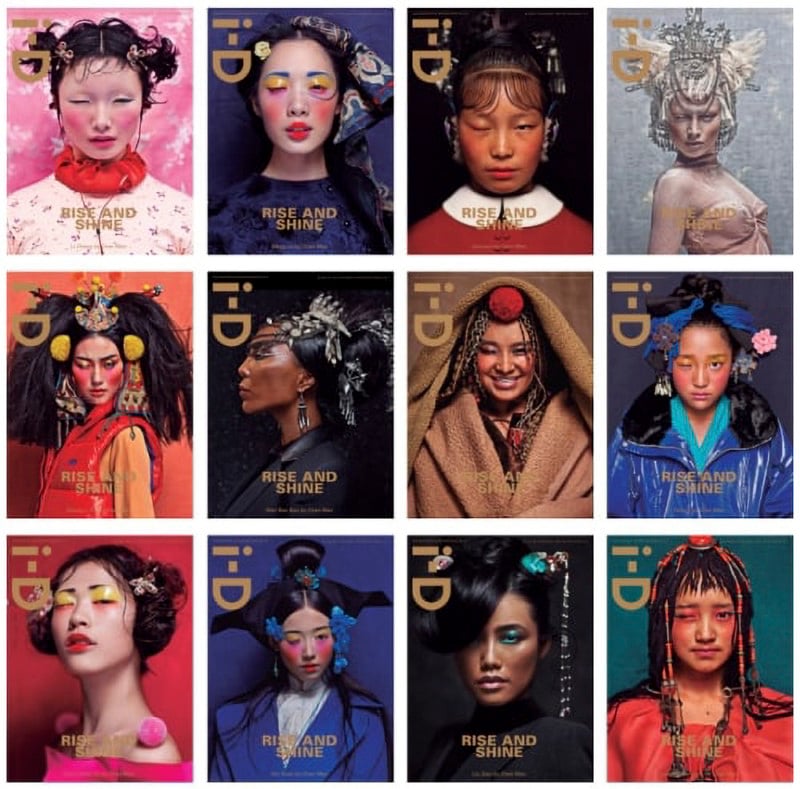 While many have criticized the appearance of the model in the photo, some praised the photographer and her willingness to break with societal norms and use a model with darker skin.
Dior removed the photo from the exhibition and clarified that it was not a commercial advertisement for the brand and that it had removed all references of it from all its online and offline platforms. In a post on Weibo, Dior also said that the photo was only part of an art project and that the company would continue to respect the feelings of the Chinese people, abide by Chinese laws, and cooperate with CCP authorities to review all work that would be displayed in public.
"Dior, as always, respects the sentiments of the Chinese people… If any errors happen, [Dior] must be open to receiving feedback and correct them in time."
Some in China apparently do not take the apology as genuine, however, as they believe the company should have more strictly reviewed all the works that would be shown in that exhibition.
Man also took the blame for the photo and issued an apology on Weibo.
"I blame myself for my immaturity and ignorance [in my past works]," she writes. "I was born and raised in China. I deeply love my country. As an artist, I'm totally aware of my responsibility to document Chinese culture and showcase Chinese beauty through my work."
This is not the first time Dior has offended the Chinese. In 2019, one of its staff members displayed a map of China that did not include Taiwan; China sees Taiwan as part of the nation, while Taiwan has repeatedly rejected moves at unification.
---
Image credits: Header photo by Chen Man.