Nikon Reveals the Strobe's Dirty Little Secret: It's Cheap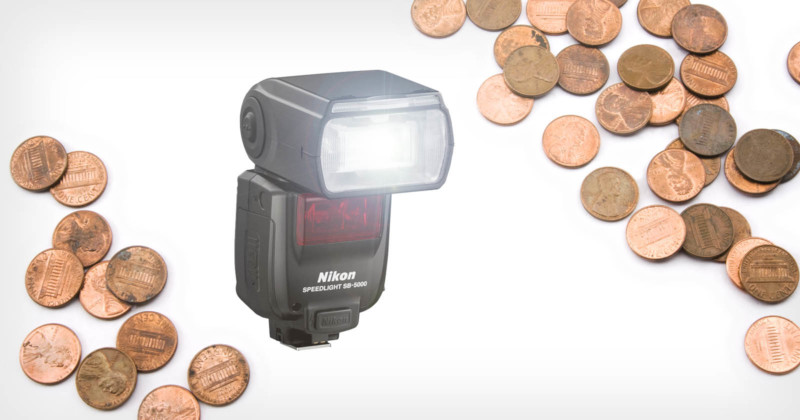 Nikon recently announced that it is collaborating with Nissin and Profoto on speedlights and studio lights. Is this an admission of the not-so-secret reality that lighting products are actually quite cheap?

Canon and Nikon have made a ton of cash off their lighting systems that are priced — shall we say —
enthusiastically
. Original equipment manufacturers have always placed a premium on their products on the basis that they are better quality, more feature-laden, more reliable, more compatible, and… more expensive.
For example, Nikon currently lists three main speedlights in their lineup: the SB-5000, SB-700, and SB-500.
Introduced in 2015, the SB-5000 tops the listings and has some mouth-watering specifications: i-TTL, high-speed sync, wireless radio control, 34 guide number, fan cooling, and 24-200mm zoom range (expandable to 14mm with the diffusion panel). This makes it the pinnacle of Nikon's Creative Lighting System (CLS) and their first flash to offer radio wireless through the newly introduced Advanced Wireless System.
The SB-700 came in as a premium product back in 2010 and included i-TTL, internal zoom, master/slave in the CLS, and a 28 guide number.
The SB-500 still offers the i-TTL but there is a lower 24 guide number and a fixed beam spread; introduced in 2014 it brings i-TTL in at a lower price point in a compact body along with an LED for close video work.
You can't fault Nikon on the specifications for what is now quite a slimmed-down range. This brings us back to the news announcement; what's unusual is that Nikon isn't exactly known for opening up to third-party suppliers. For example, you don't see vast swathes of non-OEM lenses because of the difficulty in having to reverse engineer the mount in order to support the camera, which is why manufacturers have needed to have deep pockets, plenty of time, and guaranteed sales to do this.
The same is true of the strobe market, so to see Nikon partner with not one but two lighting companies is eye-opening. Nissin, a Japanese manufacturer, specializes in the portable strobe, while Profoto of Sweden, has a range of studio lights and light shaping products. Both are known for their premium products at non-OEM prices. The latter in itself has never been a problem for the likes of Nikon and Canon; make your own product, sell the heck out of it to brand buyers, and make a healthy profit.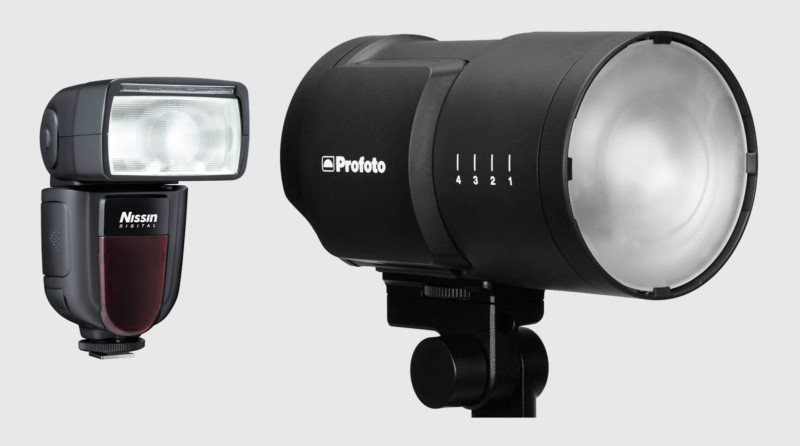 So what's Nikon's problem? First and foremost, this announcement suggests that the company does not sell many strobes. This is an economic problem for a product that has limited reach and Nikon's solution is a simple one: stop selling them. Of course, this doesn't exactly promote buy-in to an all-encompassing professional Z-System, hence the strategic partnership with quality third-party manufacturers. However, this begs the question as to why strobes aren't selling in the quantities that Nikon believes it needs to achieve.
I think there are potentially five reasons why this might be the case.
Firstly, there are far fewer cameras being sold today than for the best part of twenty years. Fewer cameras is fewer system photographers and so fewer strobes. As much as Nikon would like them to be, strobes are not big-ticket items and, unlike lenses, many photographers will only buy one.
Secondly, of that diminishing pool of photographers with system cameras, there are increasing numbers who now shoot natural light because ISO performance is so good. That simply wasn't an option in the film days. If it was a dark day or you had a wedding reception to shoot, you had no choice other than to break out the strobe. Now you can just crank up the ISO.
Thirdly, technical innovation seems to have stalled over the last decade. Sure we have had Canon's Speedlite 470-EX AI with motorized head, as well as Nikon's cooling system on the SB-5000. These are hardly pushing the boundaries of creative lighting and, arguably, the seismic shift is coming from constant LED lights.
Linked to this has been Nikon's manifest reluctance to move to a radio wireless triggering system. The SB-5000 was the first model that included radio control as part of Nikon's AWS; that was released in 2015. What's astonishing is that the FlashWizard, the pre-cursor to the Pocket Wizard, first appeared in the late 1980s. I know I've cursed line-of-sight optical triggers when objects were in the way or other lights interfered with them.
Why so long, Nikon?
This obviously leads on to the fourth point that there are now many third-party manufacturers competing directly with the OEMs and, more importantly, their products are increasingly refined. In the same way that we see competing manufacturers for lenses in both top tier (such as Sigma and Tamron) and budget (such as Viltrox or Samyang) sectors, so the same has happened with lighting. There is Nissin and Profoto, who are joined by the likes of Yongnuo and Viltrox.
This naturally leads on to the last point and the elephant in the room. Price. The price tag for the SB-5000 is $600, along with $330 for the SB-700, and $250 for the SB-500. Let's compare that to the Yongnuo YN685: iTTL, high speed sync, 20-200mm zoom, radio RC, and a 60 guide number. And the price? $112.
It's not just Yongnuo; Godox offer the TT685N (AKA the Flashpoint Zoom TTL R2) with similar specifications for $99.
It, therefore, seems that the market for lighting products is likely to be contracting in the same way that the camera market is, but unlike cameras, there is significant competition from low-value vendors and not much to differentiate premium products. In short, Nikon can't justify the price and may well be shifting limited inventory.
We haven't seen any intimation that Canon is about to jettison its lighting products and this perhaps reflects the relative fortunes of each company. In fact, as part of Nikon's recovery plan, it has been actively divesting itself of production capacity and superfluous products such as the 1 System. Its lighting range would potentially appear to be the latest casualty as it focuses its Imaging Division on camera bodies and lenses for the Z-System.
Moving forward, Nikon's sole focus has been to make Imaging at least profit neutral, and anything that deflects its resources from advancing the Z-System would appear to be in the firing line.
---
Image credits: Header pennies photo licensed from Depositphotos