Manfrotto and Gitzo Attempt to Standardize Tripod Load Capacity
Manfrotto and Gitzo have registered a new testing practice with the UNI — an Italian standardization body — which creates a new international standard for tripod load capacity, though it has yet to be adopted outside of the two companies.

The new standardization
UNI / PdR 105: 2021
was filed in May and contains a testing method for determining the maximum payload of supports for both tripods and tripod heads for photo and video use. The standardization documents are available in both Italian and English, and while Manfrotto and Gitzo may have created the testing practice, the UNI now owns the responsibility for its enforcement and will oversee all companies who wish to use the standard to certify products.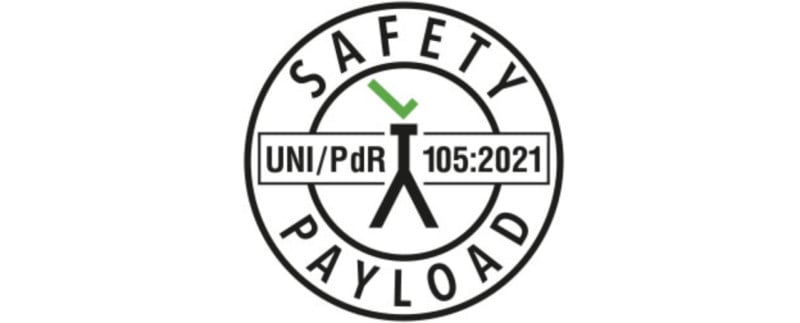 "The reference practice UNI/PdR 105:2021 has been published by UNI (Ente Nazionale Italiano di Unificazione) the independent Italian pan-sector regulatory body recognized internationally by CEN and ISO. As such, UNI is entrusted with the development, publication and promotion of standards and best practices to improve efficiency and effectiveness of the socioeconomic system together with consumer and environmental protection," the tripod manufacturer states, according to CineD.
The reference practice is aimed at defining the test method for determining the maximum payload of the supports (tripods and heads) used for photos and videos. The document is applicable to all photo and video supports equipped with mechanical friction locks which are identified and divided into the following categories:
There is no current industry standard for how tripod companies rate how much weight a tripod can safely hold nor is the difference between a tripod's "maximum payload" versus its "safety payload" often specified. Manfrotto says that the "safety payload" is the maximum weight that a tripod can handle while maintaining its full functionality safely while the maximum payload is how much the tripod can hold before it collapses. The company asserts that this difference in load capacity should be more transparent across the industry.
At the time of publication, only Vitec Group's Manfrotto and Gitzo have signed on to use the standard, though the hope is clearly that it will spread and be used by the entire industry. Both Manfrotto and Gitzo tripods will carry a certification on the "safety payload" for each of its tripods, which will instruct photographers how much load it can safely hold and both continue to operate fully as well as not damage the tripod in the long term.
Standards are already in place for water resistance testing (IP ratings) and camera batteries (CIPA ratings), though further standardization of testing is uncommon in the photography industry. It is unclear if other manufacturers will see an advantage to using the standardization, though consumer pressure may go a long way to seeing it widely adopted.