GoPro Unveils the Hero10 Black: 23MP Photos, 5.3K Video at 60fps
GoPro has officially announced the Hero10 Black featuring a larger 23-megapixel photo resolution and a better processor that allows for 5.3K video at up 60 frames per second and 4K video at up to 120 frames per second.
The GoPro Hero10 Black, , while leaked at the end of August, is no less impressive now at its official launch. The company has updated the processor to the GP2 which it says delivers a mix of better image quality and higher frame rates, including 2.7K video at 240 frames per second, 4K at up to 120 frames per second, and 5.3K at up to 60 frames per second. That processor also promises a "snappier" user interface.

The Hero10 uses a new 23-megapixel sensor that GoPro promises will include better low light performance. Additionally, GoPro has enabled the ability to pull 19.6-megapixel video stills to be pulled from 5K 4:3 video at 30 frames per second and 15.8-megapixel video stills from 5.3K video at 60 frames per second.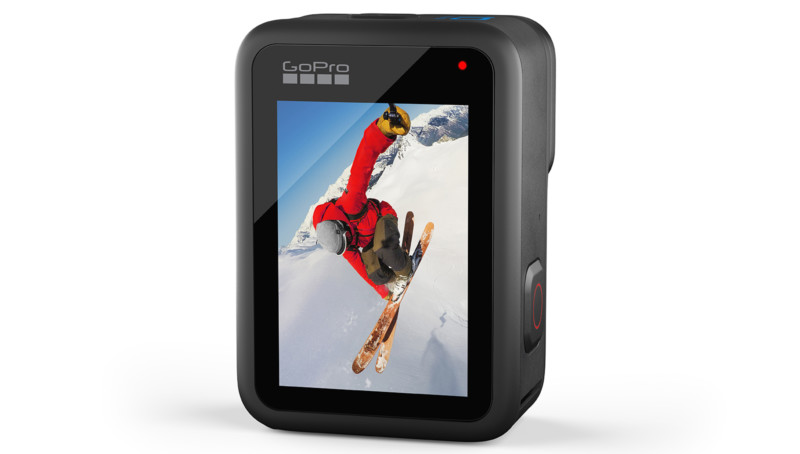 GoPro uses sensor stabilization that it calls HyperSmooth, and the Hero10 features HyperSmooth 4.0 which the company says evens out even extremely shakey video feeds. It uses in-camera horizon leveling that has an increased tilt limit of 45-degrees in high-performance settings — up from 27-degrees — which the company says makes even the most chaotic footage look smooth and steady.
GoPro has three featured ways to access captured footage from the Hero10. First, it can auto-upload the most recent footage to a Gopro cloud account while it is charging. A GoPro subscription is available for $50 a year or $5 per month. Second, it can wirelessly offload from the camera to the GoPro Quik app 30% faster than the Hero9 could. Finally, the new USB sired offload option transfers content from the camera to the Quik app on a smartphone that the company says is 50% faster than wireless. While GoPro does not specifically mention it, it is also very likely possible to remove the microSD card and import footage using a computer.
The GoPro Hero10 ships in plastic-free packaging and includes a reusable case, which is part of GoPro's mission to remain environmentally conscious.
The GoPro Hero10 Black is available for $400 with an included one-year GoPro subscription or $500 without a subscription.