A Review of the Fujifilm XF 90mm f/2.0 R LM WR Lens
I think lens decisions are even more of a personal choice than the camera system. In the 30 days I had to use the Fujinon XF 90mm f/2.0 R LM OIS, I learned a lot about the capabilities of this lens and was also reminded about my personal preferences in creating photos.
Full disclosure: Fujifilm USA loaned me the Fujinon XF 90mm f/2.0 R LM OIS lens, with no expectations of producing a review or opportunity to review this content before publication.
Physical Characteristics
The Fujinon XF 90mm f/2.0 R LM WR, with its full-from focal length equivalence of 135mm, is a relatively large lens (540 grams and 105mm long). This is especially true when compared to the other Fujinon f/2 primes. However, it is quite a bit smaller and lighter than the Fujinon XF 80mm f/2.8 R LM OIS WR macro lens.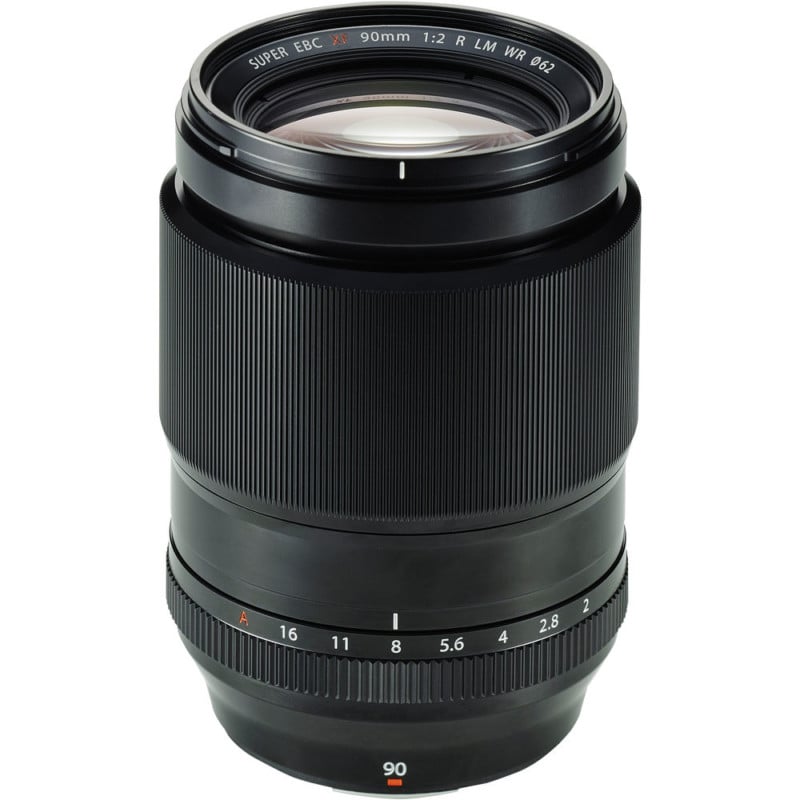 Its metal construction feels extremely solid and well made. The focusing ring works smoothly, and the aperture ring has just the right amount of resistance to the clicks as it turns. The lens is weather-resistant, but lacks optical image stabilization.
Performance
The Fujinon XF 90mm f/2.0 R LM WR uses a linear focusing motor and has extremely quick focusing capabilities. I found, that as with most of the Fujinon lenses with focal longer focal lengths, this lens had a hard time focusing on relatively close, small subjects, such as flowers, when there was high contrast in the background. This can be overcome with a bit of practice and is likely more a function of the Fujifilm autofocus than the lens itself.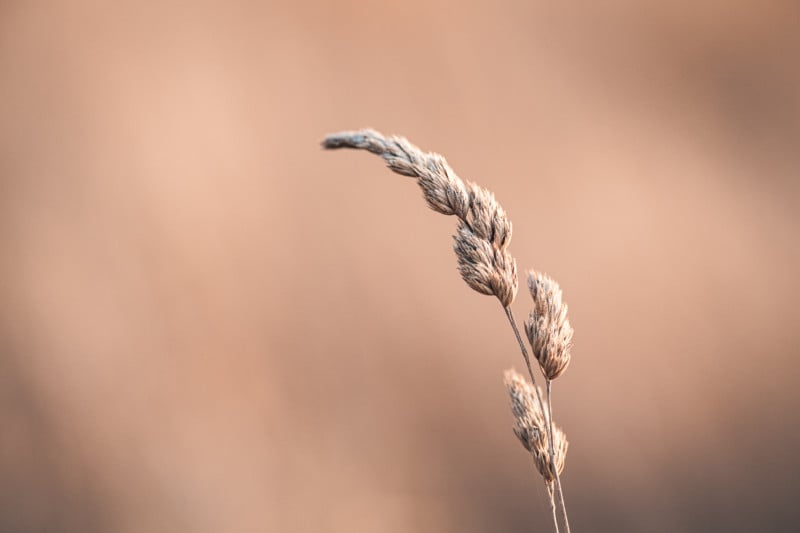 Image Quality
The Fujinon XF 90mm f/2.0 R LM WR has a reputation as being one of Fujifilm's lenses with the best image quality. In my use, I found the image quality of this lens to live up to that reputation. The sharpness, even wide open, and level of detail in the image is amazing. I did not have the opportunity to create any people portraits, but the "plant & pet portraits" I created with this lens showed exceptional detail and lovely background rendering while creating clear subject separation. I noticed no fringing, flaring, or even vignetting in my use of this lens.
The ability to separate the subject from the background, with a combination of relatively long focal length and fast aperture is one of the strengths of this lens. The background blur is quite pleasing – smooth, with gentle fall off to out of focus. The bokeh balls appear very smooth and round, even at f/5.6, in the center and tend towards more oval and cat's eye appearance at the edges of the frame.
Conclusion and Recommendation
Some lenses lean towards general-purpose capabilities, and some lenses seem designed to perform a much more narrow task. The Fujinon XF 90mm f/2.0 R LM WR is one such lens designed primarily for one task. This lens has a well-deserved reputation for amazing image quality, especially as a portrait lens.
This lens is a perfect partner for portrait photographers, especially those primarily creating headshots or working with small groups of two or three people. This lens would also work well for studio product photography to capture details with excellent sharpness and image quality.
This may sound strange, but I think this lens is too good for me. Here's what I mean: this lens rewards patience, precision, and a controlled environment with room to get the desired composition. I prefer to create photos quickly in whatever environment I find myself, and am not generally chasing that last five to 10% of sharpness in the images. Once I experienced the amazing level of sharpness and details this lens can produce, I was frustrated when I had a difficult time consistently repeating those sharpness and detail levels in many photos due to subjects being blown in the breeze, relatively low light situations with longer shutters speeds resulting in camera movement not offset by lens image stabilization.
In other words, it's not you Fujinon XF 90mm f/2.0 R LM WR, it's me.
More sample images can be found here taken with this lens can be found on my Flickr
---
About the author: Michael Sladek teaches digital photography at Highline College near Seattle, Washington. He enjoys dad jokes, doughnuts, and helping others discover the fun of creating photos they love. Stay connected with Michael on his website, YouTube channel, and Instagram..