Canon Has Discontinued the Astro-Focused EOS Ra Mirrorless Camera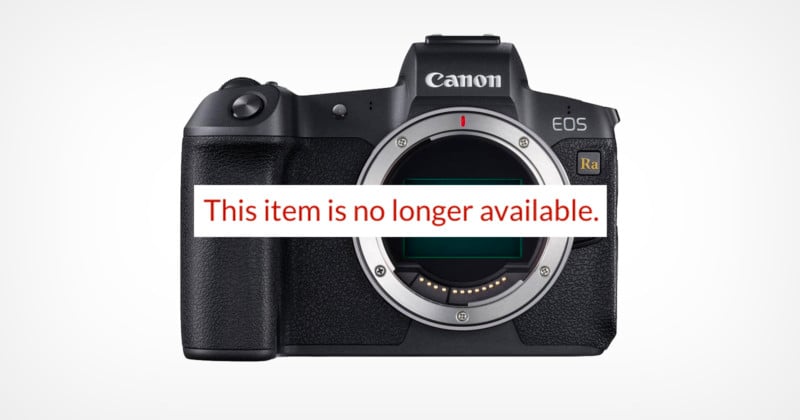 Canon has discontinued the astrophotography-focused EOS Ra camera, a variation of the EOS R that the company first launched in November of 2019.
Originally spotted by CanonRumors, the EOS Ra is no longer available directly from Canon and is listed as discontinued by other nationwide dealers or is "no longer available."
CanonRumors also states that a source claims the EOS R has also ceased production, but that the current stock of the camera is likely to meet market demand for some time. On that note, EOS R is still widely available, including directly from Canon or from Adorama for $1,800, a price that has remained relatively consistent for the past several years.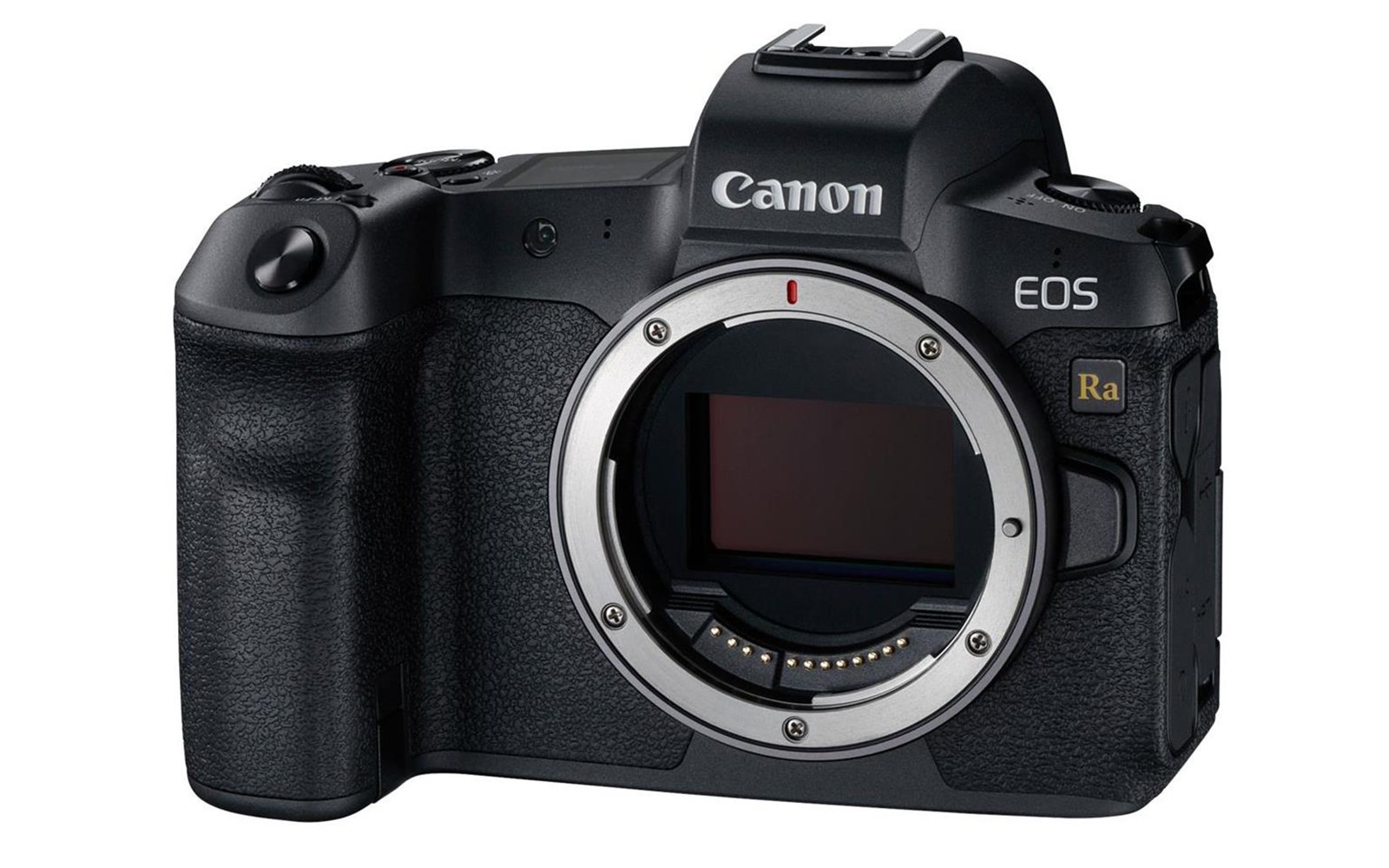 Canon originally launched the astrophotography-focused EOS Ra in November of 2019 with very little fanfare, which was surprising given that it was the company's first full-frame mirrorless camera that was designed for the dedicated use case of deep sky and night photography.
Like the Nikon D810a, Nikon's astrophotography-focused full-frame DSLR, the EOS Ra had a specially designed infrared (IR) filter that allowed the camera to capture four times as much transmission of the 656nm wavelength (hydrogen-alpha rays) compared to the regular Canon EOS R cameras. The camera's software was also altered to allow photographers to punch in on the electronic viewfinder (EFV) or rear LCD up to a factor of 30 in order to allow for more precise manual focusing of stars and other astronomical objects.
Other than these two changes, the camera was more or less identical to the original, unaltered EOS R with a 30.3-megapixel full-frame CMOS sensor, magnesium alloy camera body, and resolution on the EVF and LCD. The EOS Ra was originally sold for $2,500 and was up until the camera was discontinued.
The change to the IR filter made the EOS Ra a great choice for astrophotography, but a poor choice for capturing normal images. Because of this, the EOS Ra and any other astrophotography-focused camera qualifies as an extremely niche product, and given the higher price, it's unclear how popular they are or how many Canon sold of this particular model. That said, multiple camera companies continue to produce astrophotography cameras, so there must be a proven market worthy of their continued manufacturing.