Canon Quietly Releases the EOS Ra: A Mirrorless Astrophotography Camera
Without fanfare or so much as a press release (yet), the Canon EOS Ra camera has officially been released. The specially-designed astrophotography camera is Canon's first full-frame mirrorless camera "dedicated to deep sky and night sky photography."
If you've been around the block a few times, you've no doubt seen one of these special "a" series cameras pop up before—remember the Nikon D810a? And while specialized cameras like this don't exactly sell like hotcakes, they are extremely compelling for photographers who specialize in photographing deep sky objects like nebulae.
Like the Nikon D810a before it, the Canon EOS Ra features a specially designed IR filter that has been modified to allow four times as much transmission of the 656nm wavelength (hydrogen alpha rays) compared to the regular Canon EOS R cameras. "This allows for a higher transmission of deep red infrared rays emitted by nebulae, without requiring any other specialized optics or accessories," explains the product description.
Additionally, the EOS Ra allows for 30x magnification in both the EVF and LCD, for precise focus when shooting deep sky imagery.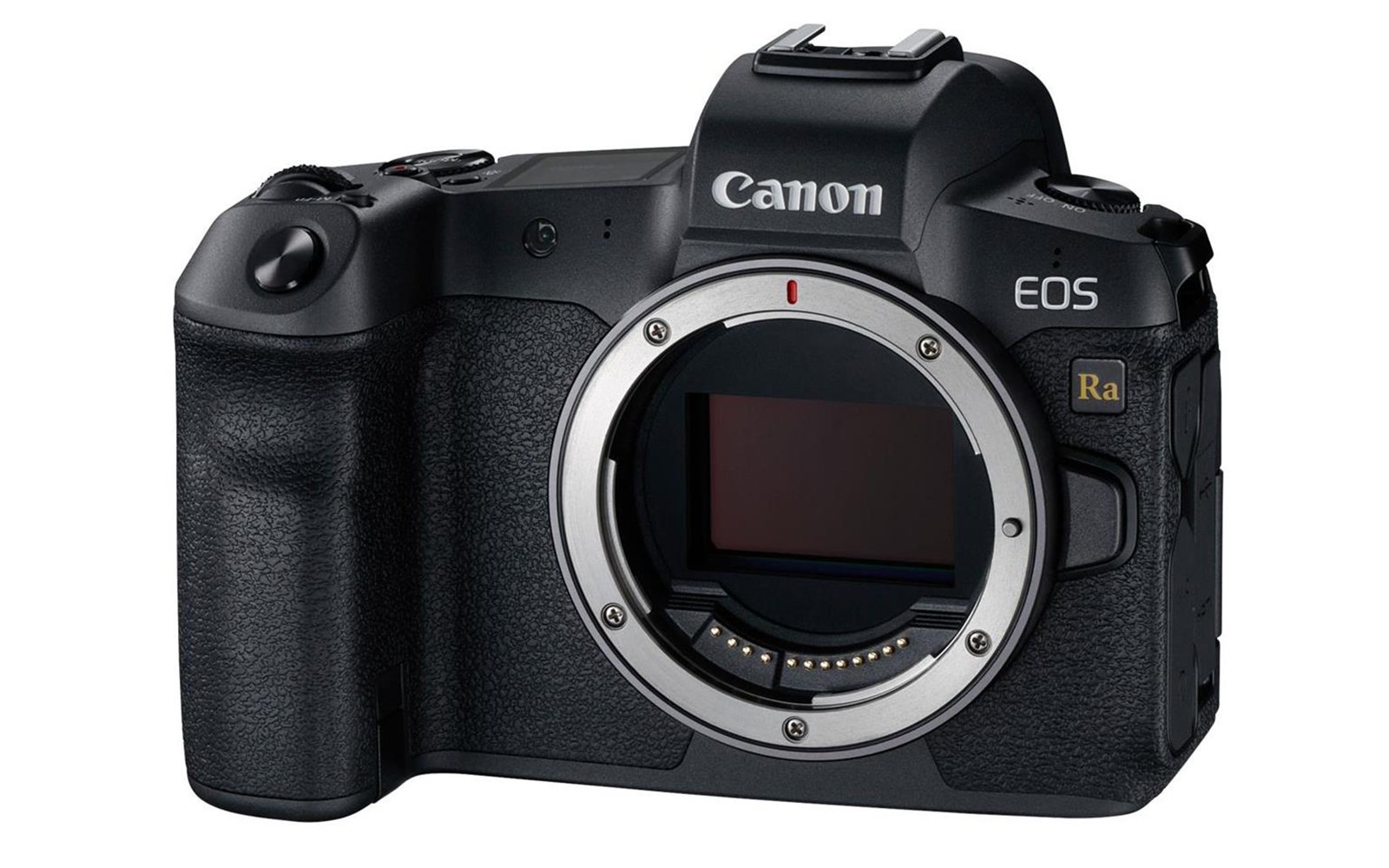 Other than those two features, the camera is more-or-less identical to its non-"a" sibling. It uses the same 30.3MP full-frame CMOS sensor, the same magnesium alloy camera body, same RF mount, same EVF and LCD resolution, and on and on.
Just don't plan to purchase this camera if you're interested in anything else besides deep sky and night sky photography, as the modified IR filter can wreak havoc on your images in some regular shooting scenarios.
The Canon EOS Ra is available to pre-order now and will cost you $2,500—compared to the regular EOS R, which is currently selling for just $1,800. We don't have official confirmation of a ship date yet, but according to the most recent rumors, we should expect the camera to ship "in early December 2019."
To learn more or place your pre-order, click here.