TTArtisan Launches 11mm f/2.8 Fisheye Lens for Fujifilm GFX Mount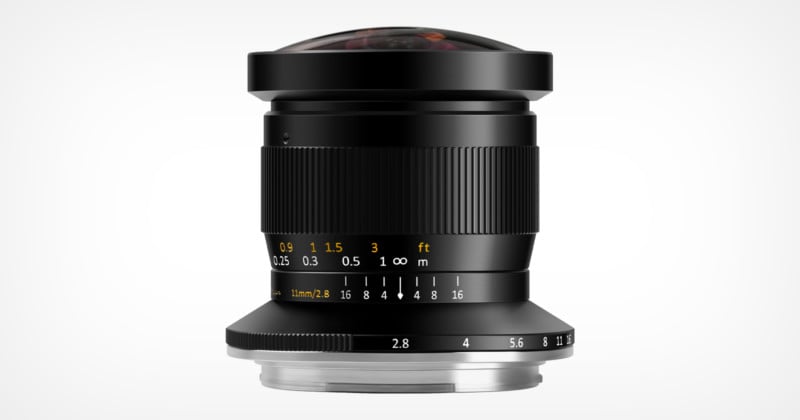 TTArtisan has announced that it is bringing its 11mm f/2.8 Fisheye lens to the Fujifilm GFX mount. Previously available for multiple other mounts, it appears to be the first lens for the GFX that does not need a separate adapter that the company has produced.
The 11mm f/2.8 Fisheye lens was previously available for Nikon Z, Leica L, Canon RF, Sony E, and Leica M mounts and is now available in native Fujifilm GFX mount. The company's lenses were compatible with the GFX Mount previously by using its M to GFX mount adapter, but the launch of this fisheye lens marks what appears to be the first time that the company has released a lens that is natively compatible with Fujifilm's medium format system.
The design of the lens looks as though the company mainly just integrated the mount adapter into the base of the original optic, but photographers who use Fujifilm's GFX system are unlikely to complain as long as it provides access to the unique perspective without the need for additional parts.
TTArtisan says that the fisheye design renders an immensely wide angle of view that produces a "visual appeal" that is characterized by "dramatic distortion" and a "creative depiction of space." The lens is also touted as being ideal for low light photography — such as astrophotography — thanks to its wide f/2.8 aperture (the lens closes down to a maximum of f/16).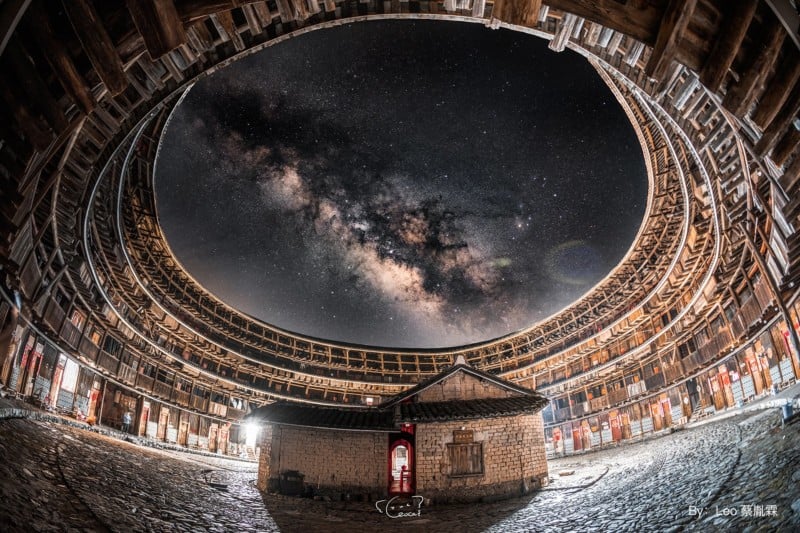 As was the case with the other versions of the lens, the optics are constructed of 11 elements in 7 groups. Because of the larger sensor size on the GFX, its use on the medium format camera renders images that are distinctly fisheye in nature as opposed to its performance on full-frame cameras.
One major change to the lens in comparison to the other full-frame mounts is that TTArtisan removed the built-in lens hood that can be seen on the other mount versions, likely because the added field of view that came with mounting on a larger sensor would have caused the edges of that hood to appear in the frame. Below are all the versions of the lens side by side, with the new GFX version on the far right:
The TTArtisan 11mm f/2.8 is available immediately for $215 and is compatible with the GFX 100, GFX 50s, GFX 5R, and GFX100S.