Fujifilm Pivoting to Healthcare, But Claims it Won't Abandon Photography
Fujifilm as a company is most widely associated with photography, but the pandemic and the weakening photo industry overall has changed that. Imaging solutions now makes up just 13% of the company's revenue, and the new CEO is investing heavily in pharmaceuticals as the brand continues to pivot.
The company's former CEO Shigetaka Komori is credited with saving the company in the mid-2000s who pushed the film company into digital technologies and prevented Fujifilm from collapsing into bankruptcy — the story is one of contrast when compared to Eastman Kodak's stumbles. The company's new CEO Teiichi Goto took over as CEO of the Fujifilm Corporation on June 29 and since then the company has made its pivot to healthcare obvious through two major financial decisions.
On that same day, Fujifilm announced that it would invest $850 million into its Diosynth Biotechnologies division to increase the capacity to manufacture biologics which includes recombinant vaccines for COVID-19 and advanced gene therapies in the United States and the United Kingdom. A few days later, the company announced plans to close four major United States-based photography equipment plants in Greenwood, South Carolina. The move would also cut 400 jobs and consolidate the manufacturing to just one factory.
According to Reuters, today Goto announced that he is heading up a three-year, additional $11 billion investment plan in healthcare to cement the production of pharmaceuticals as the company's largest center of revenue and profit and continue to diversify away from its photo business.
"Businesses like healthcare are like a deep, blue ocean," Goto said to Reuters. "It's not going anywhere."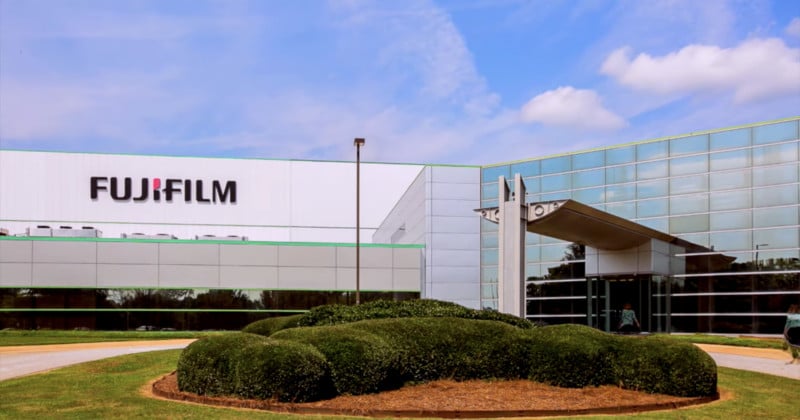 Goto aims to supply other drugmakers with what are called contract development and manufacturing organization (CDMO) and reduce the "magnitude of risk" from full-on drug development. Revenue from this division exceeded $906 million last year, which is almost twice as much as the previous year. Goto says he expects it to double again by 2024. Overall, the move to healthcare is designed to help move the company to an operating profit of 260 billion yen by fiscal year 2023. Healthcare is set to make up 103 billion yen of that total, which would make it the largest segment in Fujifilm's holdings, and bypasses both materials and imaging.
In an interview with Asahi, Goto said that despite the company's majority pivot away from the camera industry, he would not seek to divest away from it or sell it off. Because the company has decades of experience in photo chemicals and in layering technology — and it is still profitable — film will remain a major player in the brand's assets. No mention of additional investment in imaging was mentioned, however, and with so much of Fujifilm's attention focused on healthcare, it is unclear how important imaging is to the company's long-term strategy.
As reported by Bloomberg, the pivot to healthcare and semiconductors was a major factor in Fujifilm's finances during the last year amid the Covid pandemic, which boomed for the company. Meanwhile, the photography and digital imaging industries floundered.
"Health care and semiconductor materials will be our future earnings drivers," Goto told reporters.