Fujifilm to Hike Film Prices by Up to 60% in April 2022: Report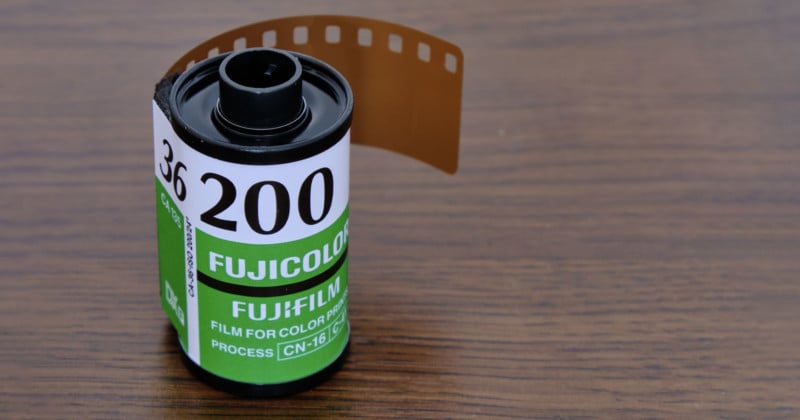 Fujifilm has notified dealers in Japan to expect price increases across a range of its photography products. Specifically, the company's photo film will go up in price by as much as 60% starting in April.
Japannese camera shop, film retailer, and film developer Print Koubou published a note on Twitter that it received from Fujifilm, as spotted by DCLife.
富士フイルムがフィルム、印画紙、薬品、インクジェット用紙などの他、現像所での処理料金をさらに値上げします。
フィルムはカメラ店、写真店の店頭在庫を早めにお求めになるようおすすめします。当店はメーカー以外の仕入れで値上がり幅を抑えようと思います。 pic.twitter.com/NP8hiDxXyK

— ぷりんと工房 小仲台 (@Printkoubou0209) March 21, 2022
The notice, which does not appear to be published online, is titled "Information on Partial Price Revisions for Fujifilm Products." The note opens as follows, machine-translated:
We would like to thank you for your continued support and would like to express our sincere gratitude for your continued support.

We have endeavored to absorb costs by improving production efficiency and reducing costs in response to the continuous decrease in demand for photographic film, photographic paper and printed products. However, due to the soaring prices of materials and raw materials in Corona, and the rise in transportation costs, it has become difficult to absorb them only by corporate efforts. I would like to say. We sincerely apologize for the inconvenience but thank you for your patience. We look forward to your continued patronage of Fujifilm products.
Price Increases Across a Range of Products
The notice then lists a range of products that will be seeing price increases of varying amounts. Starting in April, photo film will see an increase of between 20% and 60%. In May, additional products will increase in price. Photo paper will increase by 10% to 20%, color photo processing chemicals will go up about 10%, inkjet paper will increase between 12% and 22%, and Instax Mini 11 film will go up about 15%.
In June, Fujifilm's Prolab products will jump up in price anywhere from between 8% to 94%.
In the tweet that contains the photo of the note, Print Koubou says that it will be forced to increase the processing fee for film, photographic paper, chemicals, inkjet paper, and other similar products and services as a result of the increase.
"We recommend that you purchase film in stock at camera stores and photo stores as soon as possible," Print Koubou writes, translated.
It is possible that these price increases will only affect Japan, but given that Fujifilm cites issues with the supply chain and cost of materials, it is very possible the increases will also affect the global market.
PetaPixel reached out to Fujifilm for comment, but the company did not respond ahead of publication.
Fujifilm's Shifting Business
While Fujifilm has insisted that film remains an important part of its business, the company's leadership has shown that it is valuing its growing medical division and pivoted strongly towards healthcare in 2021.
The company closed its Greenwood, South Carolina photo equipment plant in July of 2021 and eight days later its new CEO said that the company would be pivoting away from the camera industry, stating that healthcare and semiconductor materials will be its future earnings drivers. Despite this, however, Fujifilm said it would not stop its support of the camera industry nor sell off its camera division.
Fujifilm had been expanding its footprint in Greenwood as recently as 2019, but the coronavirus pandemic may have forced the company to reprioritize its efforts.
---
Update 3/31: Fujifilm has publicly announced and confirmed the price changes, but Fujifilm USA has still not responded for clarity on the increases or when to expect them to affect North America.
---
Image credits: Header photo licensed via Depositphotos.