This Wrist Camera Feeds 35mm Film Through the Strap
Iranian photographer and camera tinkerer Alireza Rostami has created a new homemade wrist camera that operates in a neat way: two 35mm film cassettes are attached to the strap under the wrist, and 35mm film travels through the camera inside the straps.

Rostami says the inspiration for the device camera from the tefillin, the set of boxes containing Torah verses worn by adult Jews during prayers.
"The idea of making this wristband came to me when I was researching Jewish prayer before it became a wristband," Rostami says. "If you look closely, there are many similarities between tefillin and what I have made."
The camera components of the wristcam were salvaged from an old HIMPEX AF-21D 35mm camera.
"I make this wristband using a broken camera," Rostami tells PetaPixel. "Inside the leather strap, the negative 35mm moves easily and is located in the middle of the strap. The negative goes from one cassette to another empty cassette."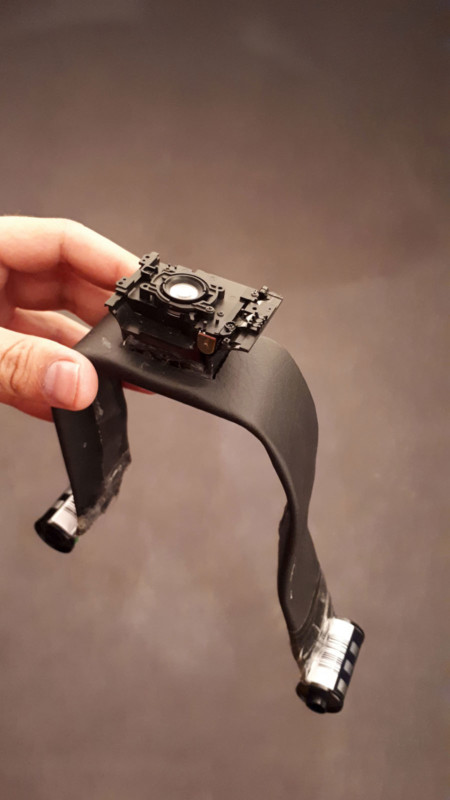 The finished wristcam looks a bit unwieldy on the wrist — who wants two film cassettes hanging off their wrist? — but it's fully functional.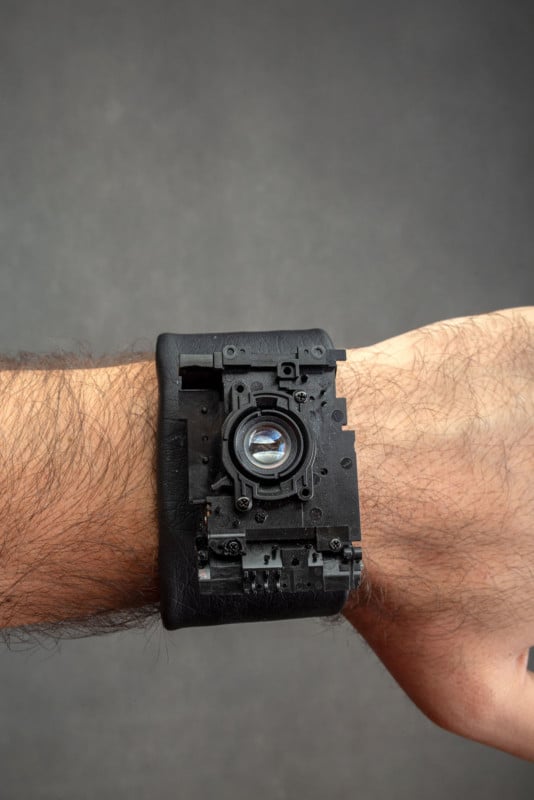 Here are some sample photos captured with the camera: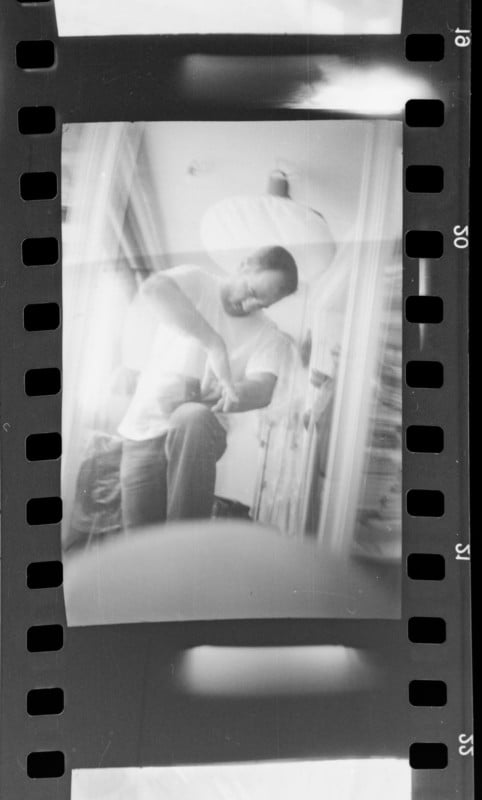 Rostami says this first build is a prototype that he hopes will convince a camera company to partner with him in commercializing the concept.
"Unfortunately, I do not have the money to make advanced designs," he says. "I always use recycling. I try to turn waste into an art tool. We must teach our children to produce less waste. Earth and nature are in danger of extinction. We must be careful and take care of nature."
Rostami also hopes that young people will see his inventions and be inspired to also tinker with cameras and fall in love with imaging science.
"I feel like all teenagers need smart wristbands these days — they love smart wristbands," he says, "I also love exciting wristbands. If you do not have enough money to buy one, you can make one for yourself."
Here's a short video in which Rostami shares scenes from the build process:
You can find some of Rostami's previous camera inventions here and on his Instagram.