This 3D Wrist Camera Was Made From Toilet Paper Rolls and Broken Cameras
After getting his hands on two broken Lubitel twin-lens reflex cameras, Iranian photographer Alireza Rostami found that the shutter mechanisms still worked, so he decided to turn parts from the two cameras into a homemade dual-lens wrist camera for 3D stereoscopic photography.


Rostami made the camera body out of cardboard toilet paper tubes and attached camera lenses to the ends on one side.
Images are projected through the lens onto a film plane at the back of the tubes, and cable shutter releases connected to the front of the camera allow Rostami to trigger his exposures with the same arm that's wearing the camera.
To properly aim the camera at his subjects and illuminate his photos, Rostami included a flashlight and a laser pointer alongside the tubes.
Here's what the finished camera looks like: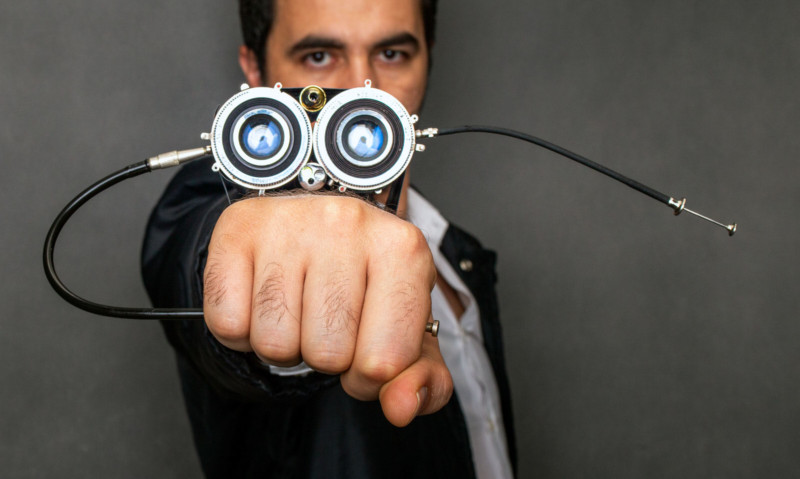 Here's a negative pair of photos captured with the camera and their inversions:
And here's an example animated 3D stereo photo:
Rostami is the same photographer who previously made a single-lens wrist camera, a camera from a broken computer, a wrist-mounted flash, and a "magic bokeh" lens. You can follow along with his projects through Instagram.