I Hate Google Photos, But I Fear I Won't Be Able to Live Without It
I called the Google Photos photo sharing and management app the Turkey of the Year in my 2020 USA TODAY round-up of the apps and gadgets that screwed over consumers last year. Reason: Google Photos was free for all, but starting June 1st, it switches to a paid model after five years of bait and switch.
Get people to put as many of their photos up there, and once they're locked into a system, start charging a monthly fee to access them.
The move stinks, especially with Google, which reported revenues of $55 billion in the most recent quarter, saying it needed to make the move to keep Photos solvent. Please.
How badly does this stink? Consider this: on Wednesday you could upload a slew of photos to the Photos app and find that your Gmail is suddenly inoperable. Because you exceeded the new limits, you theoretically wouldn't be able to open an e-mail or reply until you upgraded to a new pricing plan.
I've been there. It's not pretty.
But here's the thing: over the last few months, I've come to realize just how much I use Google Photos: Like every day. Multiple times a day. And I don't see that changing. Reason: when it comes to photo sharing and management, Google search is so much better than anything else out there. I am constantly looking for specific photos, and titles, tags, and descriptions elsewhere often aren't enough.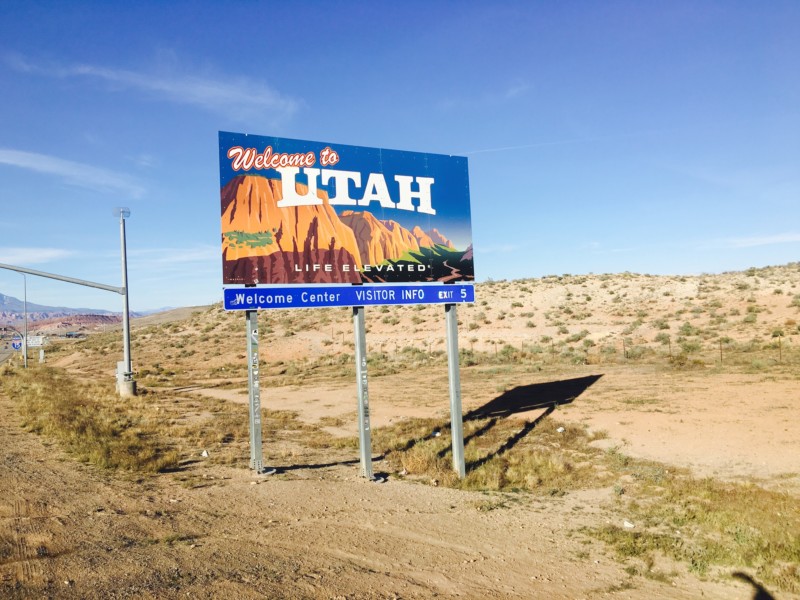 Where's that "Welcome to Utah" sign? How about a photo of a pancake? Or that recent visit to the "Wok Store" in San Francisco?
A few simple keystrokes and Google Photos called them up for me instantly and accurately.
The same query for Amazon Photos — which has free, unlimited storage for members of the Prime entertainment and shipping service — shows blanks. Even when the photo is right there in Amazon Photos.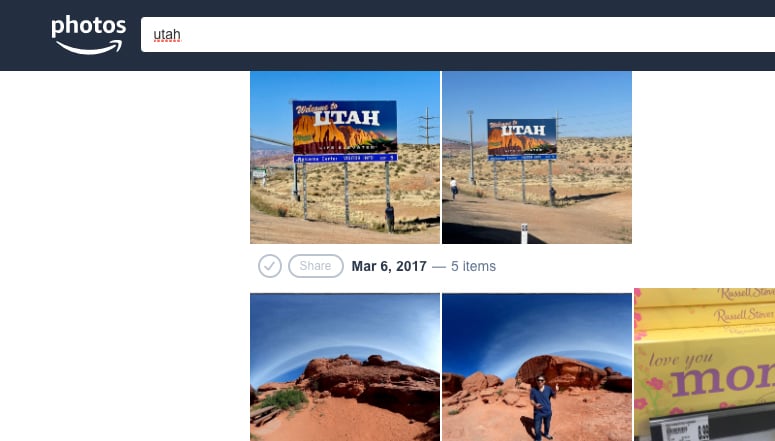 Amazon has better pricing terms: the aforementioned free storage. But if you can't find what you need, what's the point? Apple's iCloud service has a backup of photos too, for a fee, but if you try to find them on the computer — via iCloud.com — well, Apple doesn't even offer search.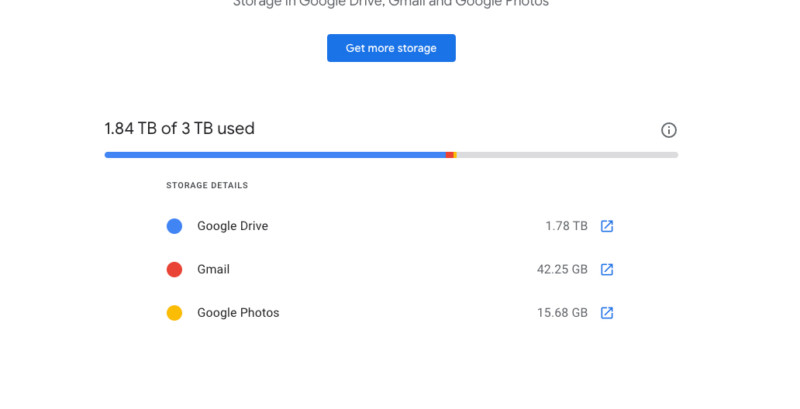 Google is still a turkey for introducing a service and touting its free tools, then pulling the rug from under us once we've all gotten used to it. It's a turkey for having the gumption to suggest that "over 80 percent of you should still be able to store roughly three more years' worth of memories with," the paltry 15 gigabytes of free storage space it will allow us.
How puny are 15 gigabytes? Consider this: most smartphones these days come with a teeny 64 gigabytes, upgradable to 128 gigabytes and beyond. Have you run out of room with 64 gigabytes lately? How many high-resolution photos and 4K videos are you shooting?
I generate over 15 gigabytes of data a week — easily — often just in a day, by the way.
Read more: The Best Cloud Storage Platforms for Photographers in 2021
Google's pricing is hard to pin down: the 15 gigabytes of storage space includes photos and videos as well as your e-mails and documents and after that, you need to pony up big time. I currently have 42 gigabytes worth of storage in Gmail alone, because it would take me forever to clear out the inbox down to the 5 gigabytes or so level Google thinks I'm capable of having. With all those daily newsletters, alerts, offers, and the like? Keep dreaming.
Google's plans: $1.99 for 100 gigabytes monthly; $2.99 for 200 gigabytes or $9.99 for two terabytes. Microsoft charges $1.99 monthly for 100 gigabytes or $5.83 monthly for one terabyte, Dropbox is a flat $99 yearly for two terabytes, and Apple charges 99 cents monthly for 50 gigabytes, $2.99 for 200 gigabytes, or $9.99 for two terabytes.
I also subscribe to SmugMug (where I pay hundreds of dollars a year) to run two websites and get an unlimited backup of my photos. The sites look good and I love the full-resolution backup, but the search doesn't compare to Google. I can call up a folder of San Francisco photos, for instance, but unless I've labeled them Crissy Field, Coit Tower, Golden Gate Bridge, etc., SmugMug won't find them.
Google will. So as much as I hate them, I'm going to have to pay the tax for years and years to come. I don't see any other way, because Google search is priceless, at least for me.
For those of you who don't want to pay, it's pretty simple to stop Google from automatically backing up your photos. Open the app, click the icon with your picture on it, on the top right, click "Back up and Sync," and make sure it's turned to "OFF."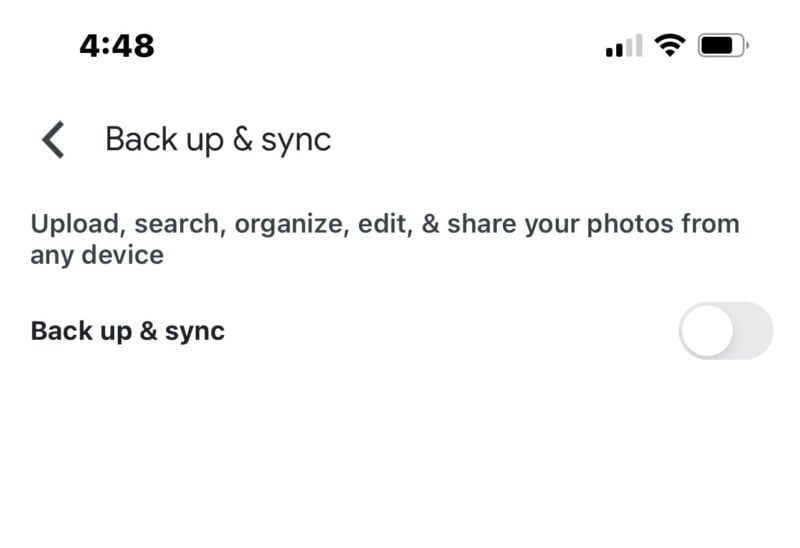 Do know that Google says your current inventory — everything you uploaded until today — will not count as part of your new 15-gigabyte limit. Thank goodness for that.
But if you're concerned about running out of room for your Gmail because you have too many photos, pay heed and take action. Exceed the 15-gigabyte limit and you won't be able to read or respond to your Gmail.
---
About the author: Jefferson Graham is a Los Angeles-based writer-photographer and the host of the travel photography TV series Photowalks, which streams on the Tubi TV app. Graham, a former USA TODAY columnist, is also a KelbyOne instructor. For more from Graham, be sure to subscribe to his newsletter.
This story was also published here.
---
Image credits: Ball and chain graphic licensed via Depositphotos.