NiSi Unveils New 'Cinematic' Filter for Street and Wedding Photographers
NiSi Optics USA has announced the the Circular Black Mist Filter that it says is ideal for cinematographers as well as street, portrait, and wedding photographers.
NiSi is known for developing and manufacturing a vast range of optical products for photographeres and filmmakers, such as filters and associated holders, and has also entered the lens market after it announced its 15mm f/4 Sunstar lens in early 2021. While not perfect, the lens marked a "promising start" for the company's foray into lenses.
The company's latest product, the Circular Black Mist Filter has joined the growing range of NiSi Cinema products and is designed to lower overall contrast, while softening and enhancing highlights to create what NiSi describes as a more "cinematic" feel to both videos and stills. NiSI says the result is a soft, pastel-like quality of light. The effect of this filter is most prominent when a subject is backlit by a strong light source, such as afternoon sun or studio lighting.
The company explains that the flaring of bright light sources creates an "ethereal" glow and softness which can be used to soften wrinkles or blemishes on the subject's skin. The company argues that this characteristic of the Circular Black Mist Filter makes it a good addition to portrait or wedding photographers, cinematographers, street photographers, and even cityscape photographers.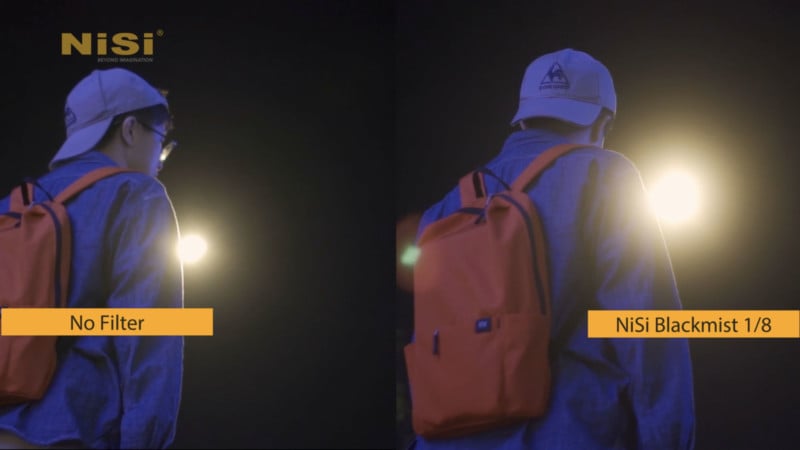 During the manufacturing process, the NiSi says it has added a layer of "black specs" to the filter which are designed to diffuse and reduce the impact of highlights, while lightly brightening shadows which it claims delivers an overall balanced tonal range.
The exterior of the filter consists of a brass frame, which ensures that the filter is strong and also easily removable from lenses. NiSi has also applied its Nano Coating to the filter glass to make it easy to clean while adding an additional layer of scratch resistance to help protect it.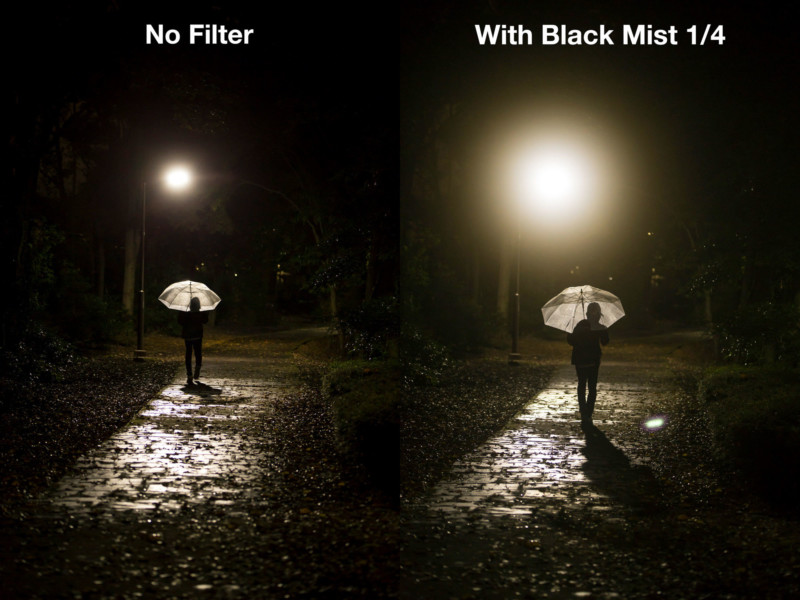 It comes as a circular filter with standard screw threads available in 49mm, 67mm, 72mm, 77mm, and 82mm thread sizes. Effect densities are available in 1/8, 1/4, and 1/2 for a choice of varying levels of diffusion and contrast reduction.
The company claims this filter provides little loss of detail across the image compared to traditional diffusion filters and, depending on the thread size, ranges in price from $65 to $109 on NiSi Optics USA website.