Leica Unveils the Vario-Elmarit-SL 24-70mm f/2.8 ASPH Lens
Leica has announced its version of the popular "desert island" lens in the Vario-Elmarit-SL 24-70mm f/2.8 ASPH., what it calls an "ideal lens with broad appeal," as it is capable across multiple disciplines from travel, studio, architecture, photojournalism, portraiture, and more.
Leica promises that this full-frame L-mount 24-70mm f/2.8 lens has "outstanding" optical performance, corrects for chromatic aberrations across the entire focal range, and will produce crisp photos regardless of where in the zoom range they are captured.
The lens is constructed of 19 elements in 15 groups and features three elements with aspherical surfaces on both sides for a total of six aspherical surfaces. It also features an 11-bladed aperture that the company says ceats a consistent circular bokeh that makes subjects stand out and "pop" from the background. The lens also has a short minimum focusing distance of 0.18 meters (~7.1 inches) at 24mm and 0.38 meters (~15 inches) at 70mm.
The lens is approximately 123mm (~4.8 inches) long, 88mm (~3.5 inches) in diameter, and weighs 856 grams (~30.2 ounces) without a lens hood, and grows to 153mm (~6 inches) long, 97mm (~3.8 inches) in diameter, and weighs 906 grams (~32 ounces) with a lens hood attached. Leica notes that this is not particularly large for a lens in this category and the compact nature is made possible by the omission of in-lens optical stabilization. Leica chose to do this because it could rely on it's own in-body image stabilization (IBIS) found in both the SL2 and Sl2-S and most other L-Mount full-frame cameras also feature IBIS.
The Vario-Elmarit-SL 24-70mm f/2.8 ASPH lens has an internal focusing system that Leica says is based on a single, lightweight lens element and utilizes a silent stepper motor to deliver what the company defines as "fast and precise" autofocus. Additionally, the lens's housing is made entirely of metal and is weather sealed, which the company says makes it durable in any environment and "ultimately making it suited for even the rigors of outdoor landscape and adventure photographers or the hustle and bustle of a pro wedding photographer."
The optical arrangement, minimum focusing distance, and the number of aperture blades are strikingly familiar to the Sigma 24-70mm f/2.8 DG DN that was announced at the end of 2019. Since both Leica and Sigma are members of the L-Mount Alliance, the two brands sharing whole lens designs isn't totally unexpected, although it would be a first in this case since the Alliance founded. PetaPixel reached out to Leica for comment but did not immediately receive a response. Even if this lens is a re-housed version of the Sigma, it does weigh more which speaks to the amount of metal Leica is using on the housing itself. The performance should also be exceptional as the Sigma proved to be the best of all the mirrorless 24-70mm lenses in testing.
Speaking of performance, below is a set of samples image provided by Leica. Click each to see the full resolution.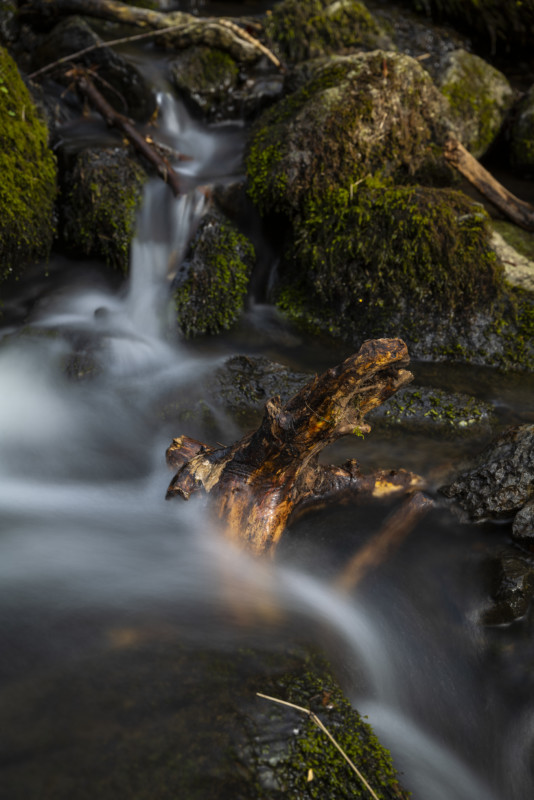 With its launch, Leica is also announcing two new kit bundles for the SL2 and SL2-S that the company says comes at a "more approachable price when purchased as a set." The savings comes out to be $595 when either bundle is compared to a purchase of the lens and camera body separately.
The new Leica Vario-Elmarit-SL 24–70mm f/2.8 ASPH. is available to order today for $2,795. The SL2 and SL2-S camera bundles coupled with the new 24-70mm are priced at $8,795 and $7,195 respectively.