Fujifilm and Nintendo Made an Instant Photo Printer for Switch Gamers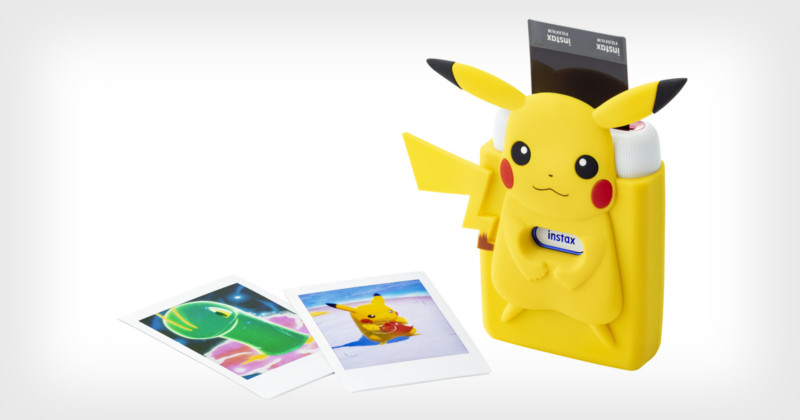 Fujifilm and Nintendo have teamed up to create a new smartphone photo printer that lets Nintendo Switch gamers print out their in-game photos as Instax instant photos. It's called the Instax Mini Link for Nintendo Switch Smartphone Printer.

The new device, aka the "Mini Link Special Edition," is based on (and spec-wise identical to) the
Instax Mini Link
smartphone printer that
was first unveiled back in October 2019
. The special edition printer features signature Switch accent colors of red and blue on the top surface and power button, respectively.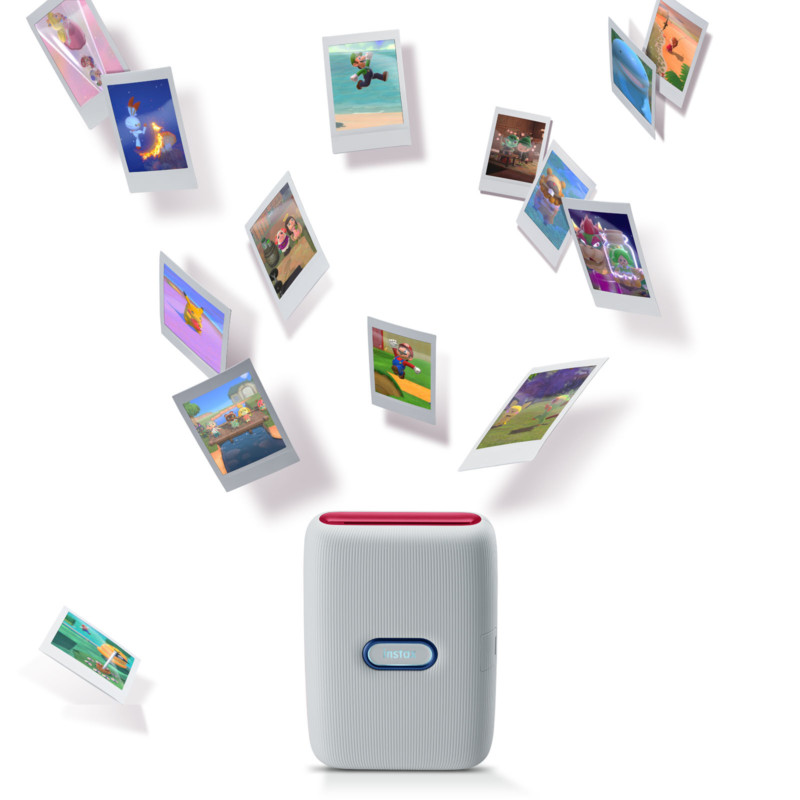 It'll also be available in a special limited quantity bundle with a special silicone case designed to look like Pikachu from the Pokémon series.
In addition to the new Switch colorway, there's also a special new dedicated smartphone app designed for Nintendo Switch owners.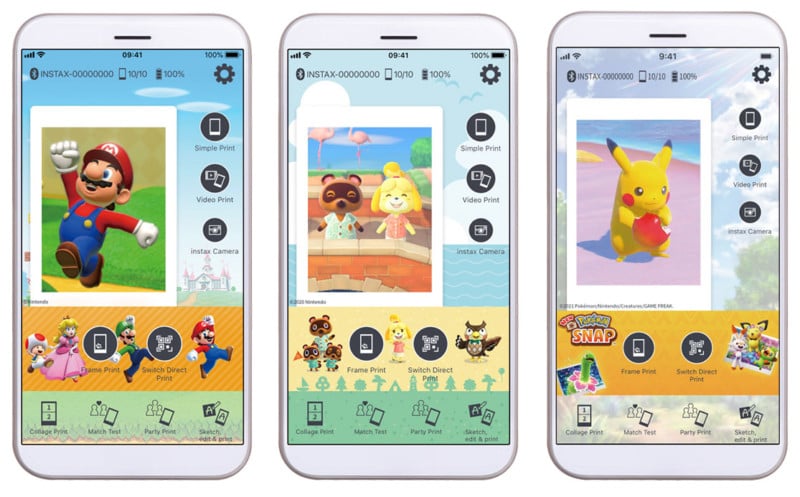 The app will let gamers transfer an in-game screenshot (created using the capture function in the Nintendo Switch) to their phone by simply scanning a QR code displayed on the game screen.

The gamer can then add filters and frames to those screenshots (or real-life photos), and the finished images can be printed as physical Instax photos using the Mini Link.
The available frames will be based on characters from games such as Super Mario Odyssey, Animal Crossing: New Horizons, and New Pokémon Snap, the upcoming photography-based game that will be released on the same date as this new printer.
If you already own a non-special edition Mini Link printer, you'll also be able to use the new app to print out your in-game photos.
The new Mini Link Special Edition will be available starting on April 30th, 2021, with a price tag of $100. The Pikachu case bundle is set to be released in late May with a price of $120. The smartphone app will be available for free in the Apple App Store and on Google Play.