Fujifilm Unveils the Instax Link Wide Portable Smartphone Photo Printer
Fujifilm has announced the Instax Link Wide Smartphone Printer. The Link Wide prints images in a larger format, specifically on Instax Wide instant film, a first for the company's smartphone printer lineup.

Fujifilm says the Link Wide will create high-quality, wide photo prints using images from a smartphone camera roll, transferred to the printer via the Instax Link Wide App. The
photo printer
connects to a smartphone via a Bluetooth connection.
In addition to smartphone compatibility, the Link Wide is also usable with the X-S10 and will allow photographers to send images directly from the camera to be printed on the Link Wide printer.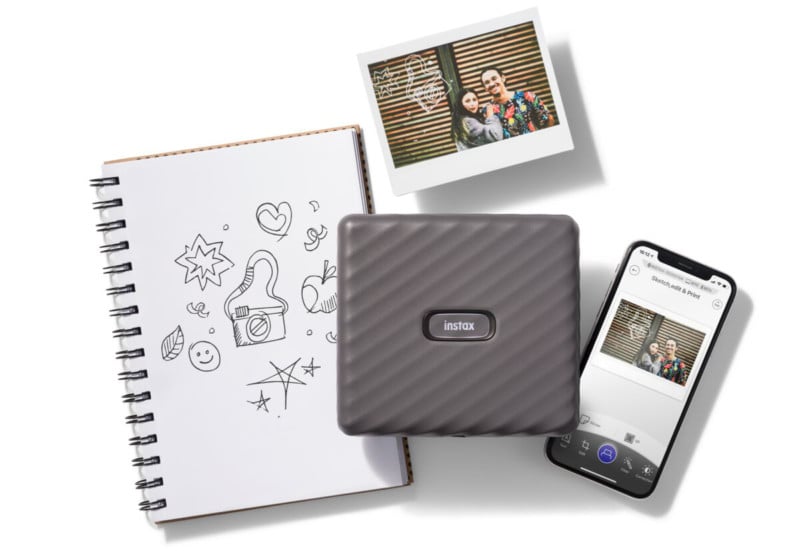 Fujifilm says that the main features of the Link Wide printer hinge on its lightweight design which it says is built for portability and speed. The company also says that it surpasses the functionality of other smartphone printers "in its class" and is able to transfer an image and start a print in about 12 seconds. It also supports continuous printing and is capable of generating around 100 Instax instant prints per battery charge.
The Link Wide has two print modes: Instax Rich and Instax Natural. Rich is touted as accentuating deep, warm colors while Fujifilm says that Natural emphasizes the inherent tones in the image.
Fujifilm says that in addition to providing printer functionality, the app — which is required in order to fully take advantage of the printer — also has a variety of "fun and creative" features and options. It has some editing tools including cropping, about 30 filters, collage creation capabilities, offers the ability to add text to a printed image, and also has digital stickers and frame templates. It additionally allows users to import sketches and handwritten text and add them to photos before printing. The app also allows users to select a frame within a video file and print it as if it were a still photo.
Prints can also be embedded with a QR code that, when scanned, links to a website where a recorded sound, tagged location, and message can be shared.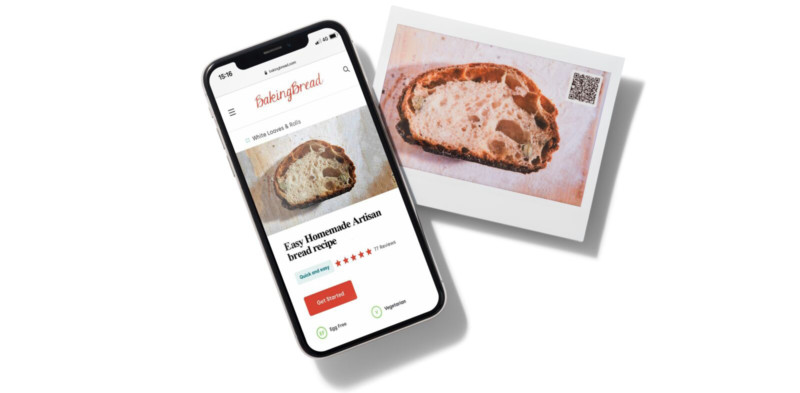 Also accompanying the launch of Link Wide is the new Instax Wide Black instant film that Fujifilm says is a new contrast on the traditional white-bordered look and provides more contrast against printed images. The Instax Wide Black instant film will be available in a single pack with 10 exposures for $22.
The Link Wide Smartphone Printer is available in Ash White or Mocha Gray and is expected to be available for purchase in late October for $150.