LG Leaves a Trail of Photo Innovations Behind As It Exits Mobile
It may not have come as a surprise for those with ears to the ground in the mobile phone industry, but LG is officially walking away. Despite that, it does leave something of an imaging legacy behind.
As of July 31, 2021, it will be the end of an era for the company, as the drawdown will be completed by that date. It will continue to sell the remaining inventory — even after that date — but nothing new will come from here on out.
LG's struggle to carve out a steady piece of the market and grow it proved daunting. With Chinese brands emerging as serious contenders to all established players, the market squeeze forced a rethink of what to do to stand out. That's where phones like the Dual Screen G8X and V60 ThinQ, and — especially — the Wing, came out looking totally unique.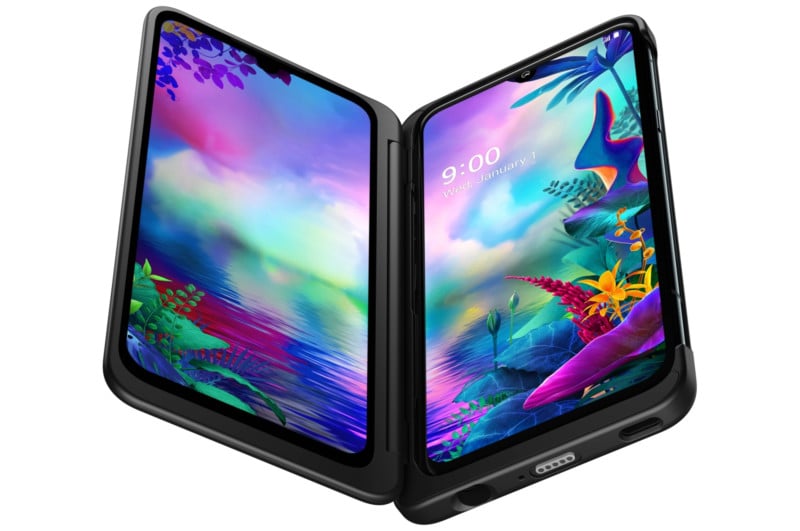 To my mind, one of the reasons LG lost its way is because it stumbled on the photography side. There were certainly other, sometimes related, reasons, but the imaging part of the equation was a major factor.
Charting a Path
It's worth noting that it was LG — not Apple — that brought the first smartphone with a capacitive touchscreen to market. The LG KE850 Prada was announced in December 2006, a month before Steve Jobs famously unveiled the iPhone. It's obvious which device had the bigger long-term impact, but it's just one example of how LG was once ahead of the curve.
It was LG's G Series phones that finally formed a cohesive structure and smartphone strategy for the company. Those devices were getting slicker, and eventually, some wacky ideas came out of them.
The G4 was among the first phones to offer a wider aperture at f/1.8, and LG started marketing the concept of low-light photography at the time in 2015. It was too early for a dedicated night mode that would use machine learning and emulate long exposure shots, but the die had been cast. This phone was also the first to offer a manual camera mode with controls over shutter speed, ISO, white balance, exposure, and focus.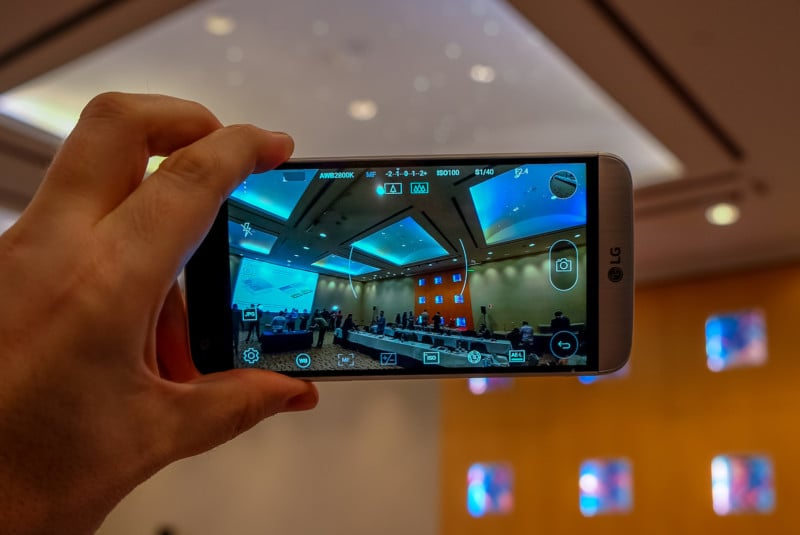 A year later, the G5 was another phone of firsts. It made an attempt at being modular, with a removable battery and compartment that could work with compatible attachments. It never went anywhere as the device was mired in uninspiring design and software issues. But it did kick things off in other ways that lasted: It was the first to offer an ultra-wide camera (12mm equivalent) with an 8MP sensor and 135-degree field of view. While not officially the first "true" dual-camera phone, I would argue it was the first that was actually usable and impactful.
While Samsung jumped aboard that train with the Galaxy S8 in 2017, LG opted to take its manual photo features and apply them to video at the same time. It prioritized audio recording, using excellent mics to capture better audio than other contemporary phones at the time. Manual video also allowed you to record footage in 24fps with full control over composition. It marked the first time such a measure of control applied to shooting video on a phone without resorting to a third-party app. Plus, you could shoot in 4K at various resolutions, pioneering another staple feature.
You could even capture photos in RAW — something the iPhone wouldn't allow natively until 2020. And even better, you could use both lenses in Manual mode, a feature Samsung took years to finally implement in its devices.
LG would double down on these features in the V30, adding LUTs to video footage to give it a different feel through a feature called Cine Video. This completed a steady run of pushing the needle forward to change how, when, and where users could capture images.
Declining Fortunes
Even at its peak, LG was fighting an uphill battle. And it wasn't solely camera performance that necessarily painted it into a corner, but it did play a part.
One of LG's long-standing issues was its seeming inability to improve the software on its phones. LG UX wasn't the best of Android overlays, and while boot loop issues that plagued it in the past may have been largely gone in subsequent years, the devices weren't offering anything dramatically different.
The LG G7 One was an exception as an Android One device that looked and felt like stock Android. And as LG initially nudged the industry forward with onscreen navigation buttons, it wasn't able to parlay that into a lasting impression. Samsung did it soon after, and that's what finally stuck.
The V40 pioneered the triple-camera array, albeit too late to stand out among the pack. The problem was that the software wasn't good enough to help produce better photos. Google had software computation, Samsung had decent output, Huawei had outstanding performance, and OnePlus had improving quality. Tighter competition and less of a differentiating hook continued to push LG to the side.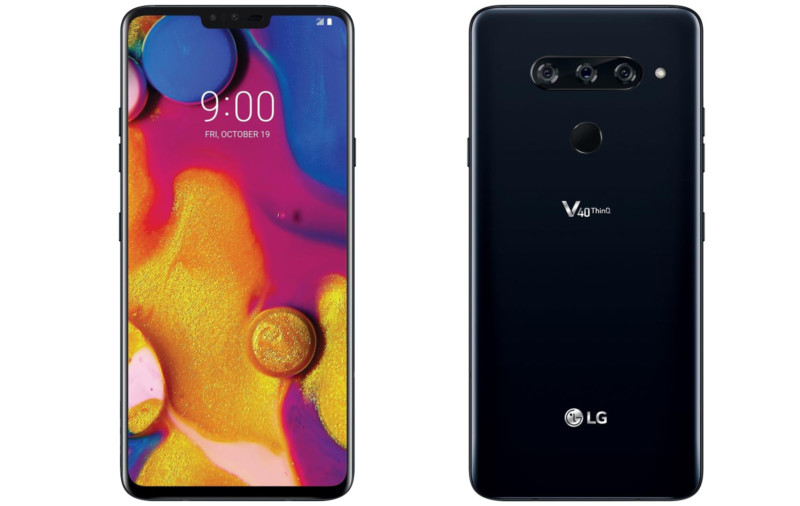 In an era where camera performance and image quality figured so prominently as a selling point for high-end and mid-range handsets, LG struggled to make its own case. It stopped being the first to do things and followed trends instead. Its attempt at artificial intelligence input for its camera array never amounted to much in the way of innovative prowess.
That failure is particularly unfortunate because it's the kind of thing that forces the industry to keep doing things better, especially in ways that make people better mobile shooters.
Standing Out in the Long Run
In the future, dual-screen, wing-style phones, and even rollable concepts will all have LG's aura on them — the company looked to unveil a rollable concept after mentioning it at CES this year. There may, or may have not, been some sort of wacky idea around phone cameras in the engineering pipeline at the company's facilities in South Korea. We'll never know.
What we do know is that LG's absence is a loss for the industry, particularly in markets where alternatives to Samsung and the iPhone are always good to have. It is even more so for mobile photography in North America, where the two biggest brands aren't necessarily the ones showing the way on what's possible with a smartphone camera.