Instagram Brings Back Its Classic Icons, Adds 'Stories Map' Feature
Instagram is celebrating its 10th anniversary this week with a couple of new features and a fun surprise. The photo sharing app has expanded its anti-bullying features, created a 'Stories Map' and calendar, and has added a hidden option that lets users roll back to one of its classic logos.
The new icon options are hidden away inside the settings menu. In order to access them, click the profile tab, then the menu button in the top right, then settings, and finally pull down from the top until you expose all four party emojis that are currently hiding above the screen.
If you do it right, confetti will pop out from the sides and you'll be taken to a new hidden screen where you can select from a plethora of icons, including all of Instagram's classic Polaroid-inspired options. Here's a look at all of the icons available to you if you do this little trick:
In addition to the hidden icon options, Instagram also took this opportunity to expand some of its anti-bullying options and bring back a version of the photo map that it quietly removed in 2016.
The new photo map is actually a "Stories Map," and it's quite different from the original. While the original Photo Map was public, allowing anyone to click on it in your profile, Stories Map is a private map and calendar that displays all of the Instagram stories you've posted over the past three years: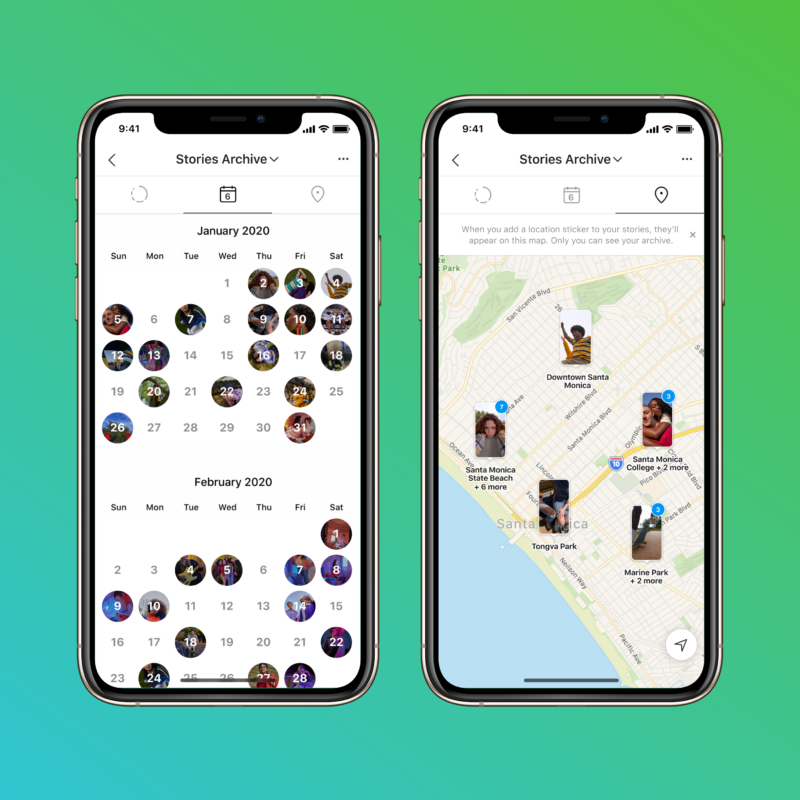 The new anti-bullying features build on Instagram's attempts to keep comments civil.
Firstly, Instagram is testing a feature that auto-hides comments that are similar to others that have been reported as mean or abusive, allowing the recipient to unhide the flagged comment if Instagram's algorithm made a mistake.
Secondly, Instagram is expanding its Comment Warnings, which will let you know if a comment you're about to publish might be against Instagram's Community Guidelines.
The expanded feature will now warn you if you're trying to post a comment that is similar to others that have been flagged or reported as abusive. It also goes above and beyond the previous warning by explaining that "your account may be deleted" if the comment is found to violate the Community Guidelines.
You can see a preview of the new warning below:
The new icons and updated comment warnings are live as of this writing, while the auto-hiding feature is still being tested. To find out more about these updates, head over to the Instagram blog, or simply update to the latest version of the app.
(via TechCrunch)