Here's the Best Photo Gear of 2020 According to the TIPA Awards
The Technical Image Press Association has announced the winners of the 2020 TIPA World Awards, which honors the best cameras, lenses, and other products that have made an impact on the photography industry over the past year.

The winners in each of the 40 categories were voted on by representatives from TIPA member industry magazines from around the world. The TIPA General Assembly was originally scheduled to meet in mid-March in Las Vegas, vote collecting was switched to an online system due to the outbreak of the coronavirus pandemic. But TIPA believed that the awards themselves should still be announced.
"Given the extraordinary circumstances the world and our industry face today, we felt that we should continue with our efforts in recognizing the best imaging products of 2020," says TIPA Chairman Thomas Gerwers. "We believe that now more than ever our support of the industry and the people who work so hard, be it in production, distribution, or marketing, deserve credit and our thanks and appreciation for their efforts to continue to develop new and exciting products and grow into the future.
"Of course, while the process of nomination and selection of award winners had to adapt to the circumstances, we maintained our usual rigorous standards in our considerations."
Here is some of the best photo gear of 2020 according to top photography magazines from around the world:
Best DSLR Advanced Camera: Canon EOS 90D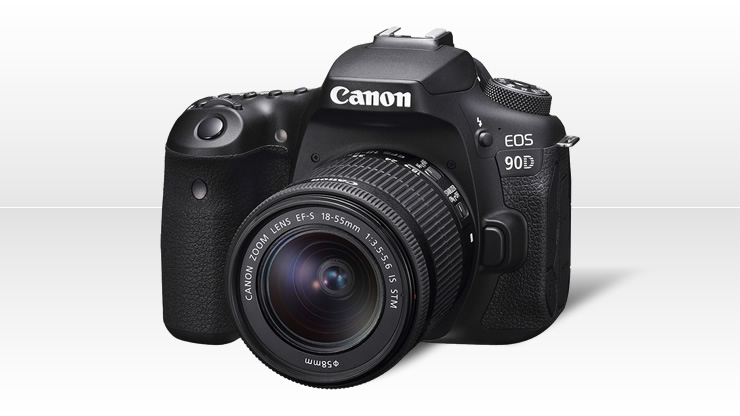 The Canon EOS 90D is a fast, versatile and impressive camera that has strong appeal to the DSLR user who wants to have the latest in-camera technology. With a high-resolution APS-C 32.5MP sensor, Dual Pixel AF, 10 fps burst shooting, and 4K/30p video capture, it's the perfect companion for the travel, family, sport or landscape enthusiast. The camera also has excellent in-camera Raw processing, very good battery life, and Wi-Fi and Bluetooth connectivity.
Best DSLR Expert Camera: Nikon D780
Nikon has created an instant classic with the D780. The camera shares the legendary D750's DNA plus incorporates many of the latest technologies found in Nikon's Z mirrorless camera series. In terms of speed, image processing, video capability, and autofocus performance, the results check every box on the photographer's wish list, including Dual USH-II card slots and two readout modes, one dedicated to an expanded dynamic range and the other to higher gain for improved low-light performance.
Best DSLR Professional Camera: Canon EOS-1DX Mark III
The flagship EOS-1DX Mark III is the highest performing DSLR ever created by Canon. It brings new breakthroughs in focusing along with extensive and professional-level video capability. The sensor and imaging systems are new, allowing for numerous benefits including fast shutter speed, high burst rates and quality recording in low-light. Wi-Fi, Bluetooth, and GPS are on board, plus there's an optional wireless transmitter for even faster transmission speeds.
Best APS-C Camera Advanced: Nikon Z 50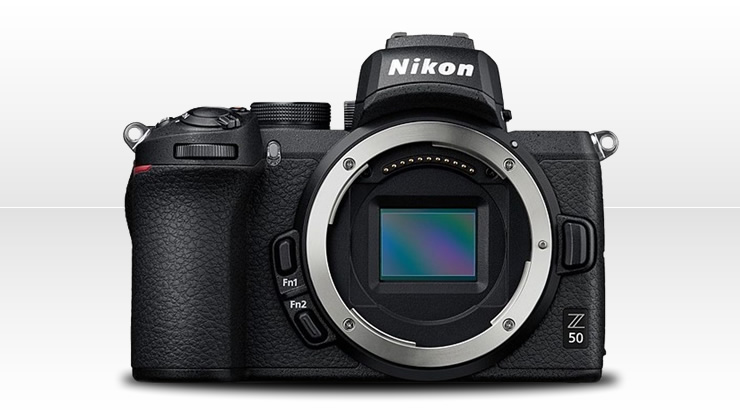 The Nikon Z 50 mirrorless, Z-mount camera is ideal for family, travel and creative photography/videography. Ease of use and compact size are coupled with extensive creative controls that include easy switchover between still and video, easy connectivity, and numerous Creative Picture Control effects. Its large tilting LCD offers a bright view even in challenging light, with sensible and accessible dials and menu structures, an impressive 11 fps rate (continuous AF) and wide ISO range.
Best APS-C Camera Expert: Sony a6600
The Sony α6600 is ideal for photographers who desire a compact "walk-around" with exciting versatility and creative features for both still and video work. New and impressive technology from Sony includes Real-Time Tracking AF, which seamlessly transitions from subject tracking to face detection and even to eye detection. The camera can shoot at up to 11 frames per second and comes with a large "Z-type" battery that gives the best battery life in this class. Also perfect for content creators with 4K recording and IBIS system stabilization.
Best APS-C Camera Professional: Fujifilm X-Pro3
Fujifilm pioneered the "hybrid" viewfinder approach (optical/electronic), which is continued in the X-Pro3. Its rear LCD can be flipped downwards for waist-level TLR-type viewing or to display camera settings and/or the Film Simulation mode in use. The camera offers a wide variety of creative settings for exposure, focusing and image quality and effects. Its 26MP APS-C sensor has a standard ISO range of 160-12,800 (expandable) and can record 4K video up to 30p.
Best Full Frame Camera Expert: Sigma fp
The Sigma fp is the world's smallest and lightest "pocketable" mirrorless full-frame cameras, one that offers ease-of-use and the ability to easily switch between still and video shooting modes. Its flexibility extends to easy adaptability to numerous accessories for both still and video use and on-board customization controls that allow for nuanced personalization of every subject and scene. Cinema camera user interfaces allow the user to move recordings straight to video production settings.
Best Full Frame Professional Camera: Sony a7R IV
The Sony α7R IV has a 61.2MP CMOS full frame sensor that rivals medium format camera output in a more compact form factor, plus the camera's 4 or 16 shot high-resolution pixel-shift modes can yield an amazing 240MP file size. Super-high res does not come at the cost of still of video image capabilities that include 10 fps burst rates and 4K video at full sensor width, plus incorporates Sony's Real-Time AF Tracking system and dual slots for high-speed UHS-II cards.
Best Full Frame Photo/Video Camera: Panasonic LUMIX DC-S1H
The LUMIX S1H stands out as a clear choice for those who want a camera with pro-level video capabilities with strong appeal to emerging cinematographers and production teams. Video capture options include 6K/24p, 5.9K/30p and 10-bit 4K/60p plus an impressive 14+ stops of dynamic range in V-Log and no recording time limit in any of its video modes. In-body stabilization, an anamorphic shooting mode, dual SD card slots and high-quality 24MP still recording add to the camera's impressive features.
Best Medium Format Camera: Fujifilm GFX100
The 102MP GFX100 may well become the camera of choice for location and wedding pros who want to work "off-tripod" to capture dazzling images for wall and display prints for their clientele. The versatility of the camera is expanded via a "twin grip" design, in-body 5-axis image stabilization, and continuous shooting at up to 5 fps. The high degree of image customization is easily controlled through a well-thought-out menu setup, plus incorporation of twin batteries for more shooting endurance.
Best DSLR Prime Lens: Tamron SP 35mm F/1.4 Di USD
As fast lenses become increasingly popular, Tamron has responded with products that overcome classic design challenges such as chromatic aberration and flare. This includes a "dense" arrangement of elements and groups, use of glass-molded aspherical lens elements, and a newly developed BBAR-G2 coating that renders fine subject detail and stunning contrast even under backlit conditions. In addition, a new Dynamic Rolling-cam mechanism operates the heavy focusing unit of the large f/1.4 aperture with high-speed accuracy.
Best DSLR Macro Lens: Venus Optics Laowa 100mm f/2.8 2x Ultra Macro APO
The Laowa 100mm macro is a specialty lenses that offers a fun and creative addition to any photographer's kit. This ultra-macro lens offers greater-than-life size 2:1 magnification that, when paired with a 9.7 inch minimum focusing distance, makes for great close-focusing options. It also serves as an outstanding portrait lens with the ability to focus to infinity. The lens is designed with the APO characteristic that longitudinal and lateral chromatic aberration is suppressed better than most other macro lenses. The lens comes with 5 different mounts for use on both DSLR and mirrorless cameras.
Best DSLR Wide Angle Zoom Lens: Tokina ATX-i 11-16mm f/2.8 CF
The ATX-i 11-16mm f/2.8 CF wide-angle zoom opens up a whole new world of imaging possibilities. Designed for use with APS-C DSLRs, with an effective focal length range of approximately 16-24mm, the ATX-i 11-16mm f/2.8 CF offers a constant aperture of f/2.8 throughout the range, an f/22 minimum aperture, and close focusing capability of 0.3 meters (about 1 ft), thus hitting all the marks for photographers who want to take advantage of all the exciting visual potential the lens affords.
Best DSLR Professional Lens: NIKKOR AF-S 120-300mm f/2.8E FL ED SR VR
The AF-S NIKKOR 120-300mm lens is an ideal single lens solution for sports, wildlife and select portrait photography. Built with an eye on outdoor work, whether it's in a sports stadium or in the wilds, the lens features rugged weather-sealed construction and 4-stop VR, including a dedicated "Sports VR" mode for rapidly moving subjects. Equally impressive is the close-focusing distance of 6.5 feet (two meters) and customization controls that provide many useful tools for capturing the action.
Best MFT Lens: Panasonic LEICA DG VARIO-SUMMILUX 10-25mm f/1.7 ASPH
The Panasonic 10-25mm lens offers great image quality and focusing precision for both still and video recording. It features a 20-50mm focal length 35-mm-equivalent with a constant maximum opening of f/1.7 – offering very shallow depth of field and expanded low-light recording capabilities – as well as a clickless aperture ring for smooth and silent operation. The closest focusing distance of 28 mm from the sensor plane opens the door to even more creative work. Quiet and smooth operation of the inner focus system is made possible by use of a stepping motor drive while a focus clutch makes switching from AF to manual focusing quick and easy.
Best Mirrorless Prime Standard Lens: NIKKOR Z 58mm f/0.95 S Noct
Superior low light photography is one hallmark of the NIKKOR Z 58mm f/0.95 S Noct lens. This fascinating lens is designed to eliminate flare when shooting point light sources, even at maximum aperture, and delivers incredible results in night scenes, landscape and nature work at dawn or dusk, astrophotography, and even backlit portraits with specular highlights behind the subject. Remarkably, this manual focus lens shows its true brilliance when shot wide open, with clarity and a hyper-real rendition throughout the frame.
Best Mirrorless Prime Wide-angle Lens: Samyang AF 14mm f/2.8 RF
The Samyang super-wide 14mm lens is designed to deliver a unique point of view and perspective for many creative effects. It has a near 114mm angle of view and close-focusing capability of 0.2m (8 inches) plus a minimum aperture of f/22 and maximum of f/2.8, so both very deep and shallow depth of field effects can be captured. Compact in size (9.5cm—3.75 inches long), the lens also features weather-sealed construction and a rear filter holder that is useful for creative and light-control effects. The world's first AF 14mm f/2.8 for RF mount is designed for users to enjoy a broader perspective with mirrorless cameras.
Best Mirrorless Wide Angle Zoom Lens: Sigma 14-24mm f/2.8 DG DN Art
The Sigma 14-24mm f/2.8 DG DN Art lens attains edge-to-edge sharpness, no easy task when it comes to the complex optical formulas that a superior wide zoom requires. The result is impressive resolution that suppresses chromatic aberrations and minimizes flare, plus there is a newly developed Nano Porous Coating that minimizes the effects of strong incident light. A water and oil repellent coating on the front element ensures that the lens can be used in even the most challenging environments.
Best Mirrorless Standard Zoom Lens: Sigma 24-70mm f/2.8 DG DN Art
Sigma set about to design a standard zoom lens that takes full advantage of mirrorless camera capabilities and has succeeded admirably with this large aperture zoom. Lens size and weight have been reduced plus uniform and high-resolution capture is delivered from the center to the edges throughout the entire zoom range. The lens is also compatible with Eye-Detection AF, a feature often available in mirrorless models that can deliver high-precision focusing for portrait photography.
Best Mirrorless Telephoto Zoom Lens: Canon RF 70-200mm f/2.8L IS USM
The RF 70-200mm brings a classic tele-zoom focal length into the Canon RF family line-up. Long regarded as the optimum tool for a wide range of photography and environments, the lens highlights the advantages of marrying new lens design with mirrorless camera bodies. It is both lighter and shorter than its EF counterpart with enhanced operational features, balance and portability. It incorporates 5-stop IS and two Nano USM motors for fast and quiet AF operation.
Best Professional Portrait Lens: Canon RF 85mm f/1.2L USM (DS)
Portrait, fashion, wedding and event photographers now have an exciting technology available for enhancing their work in a classic portrait focal length lens. Available in two versions, a standard and DS version incorporating Canon's new vapor-deposited coating applied on two lens elements, dubbed Defocus Smoothing, has the effect of smoothing the edges of out of focus areas. This results in images made at wider apertures that display smooth bokeh free from bothersome artifacts that are uniquely beautiful.
Best Expert Compact Camera: Sony RX100 VII
The RX100 VII has definite appeal to those seeking a pocketable, integral-lens camera that incorporates a full range of imaging options that rival professional cameras. It supports optical image stabilization and an amazing 20fps continuous shooting burst rate. Numerous scene and drive modes are offered, plus 4K video, with motion video up to 1000 fps, makes it an excellent video companion as well. The Exmor R™ CMOS sensor and DRAM memory create a super-speed data highway.
Best Premium Compact Camera: Fujifilm X100V
The X100V can be described as a "second camera for pros" and a "walk-around camera" for enthusiasts. Compact size and with a host of features, the camera uses the same sensor and processor of the company's X-Pro3, with a redesigned "pancake" fixed 23mm (35mm equivalent) f/2 lens that is compatible with conversion lenses. It continues in the Fujifilm "hybrid" optical/electronic viewing scheme, plus offers Fujifilm's Film Simulation modes. 4K video features are also legion, plus battery life can stretch to 420 exposures when using the optical finder.
Best Imaging Software: DxO PhotoLab 3
DxO PhotoLab 3 is an amazing RAW processing software. Its wide range of adjustments adds to the already large arsenal of creative tools available in previous versions. Among the new options is an innovative HSL color control tool for fine-tuning color values; an improved Repair Tool for retouching and replacing image parts with powerful feathering and opacity controls; and an optimized asset management tool that supports keyword management. All the tools are easily accessible from a well-designed user interface.
Best Portable Flash: Nissin MG80 Pro flash
The MG80 Pro is a fully-featured flash that will prove to be a valuable addition to the kit bag of wedding, journalistic, and location photographers. The MG80 Pro scores highly in all respects, including a 1.2 second recycle time and approximately 360 flashes when used with 4 lithium, 14500 type, batteries with 1000mAh or 280 flashes when used with 2450mAh rechargeables. The unit can communicate with other units as radio commander or slave, and supports TTL, manual control and HSS. It is compatible with almost every hot-shoe camera on the market today. The MG80 Pro for Sony cameras has a metal hot-shoe for durability.
Best Travel Tripod: Manfrotto BeFree GT XPRO
Working with the 3.9 lb.GT XPRO, a flexible, rock-steady, and lightweight tripod, makes creative field work a joy. It's designed to allow the photographer to quickly and easily adapt to any subject and scene, whether it's a low angle macro or distant landscape. Legs can be splayed to a minimum height of 3.5 inches for low-angle or macro work. The center column can be pulled out and slid back in on its side to shoot right over the subject.
Best Tripod Head: Gitzo 3-Way head
The Gitzo 3-Way head provides ultimate flexibility in camera movements along with the ability to handle up to 13kg of gear. Lightweight at 1kg, thanks to its magnesium build, it employs innovative solutions for precise control on three independent axes, each with its own fluid cartridge to provide accurate movements with little effort. A quick-release holder makes it easy to switch from vertical to horizontal composition, or for shooting from overhead to below.