Meyer Optik Gorlitz' Official 'Reboot' Planned for Photokina 2020
Formerly disgraced, purchased, and reborn optics company Meyer Optik Görlitz is planning to officially re-enter the world of photography at Photokina 2020 in May, and it'll be bringing six redesigned lenses along for the ride.
In case you haven't been following this saga, historic optics brand Meyer Optik Görlitz was first "brought back from the dead" in 2014 by a company called net SE. The company convinced many a photographer to part with their money through Kickstarter campaigns that didn't all end up producing real products, and net SE eventually went bankrupt after some very embarrassing revelations.
The brand's re-rebirth began in 2018, when German company OPC Optics bought the brand from net SE during insolvency proceedings, and began the hard work of earning back the public's trust. Now, after over a year of work, an "extensive reorganization," and the promise that crowdfunding won't play a role in the brand's future, OPC Optics will be reintroducing Meyer Optik Görlitz to the world at Photokina 2020.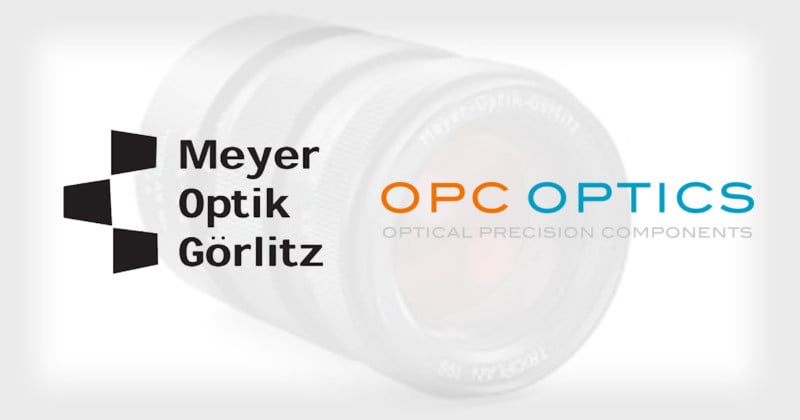 OPC made the announcement earlier today, and it tracks with the company's previous promises of Meyer Optik's imminent re-launch.
In the latest announcement, OPC Optics' Managing Director Timo Heinze reveals that the company will have six lenses on display at the show—the Trioplan 100, Trioplan 50, Trioplan 35, Primoplan 75, Primoplan 58, and the Lydith 30—which are all in serial production and should be available "for the most part" by the time the expo starts.
"All lenses are completely developed and manufactured in Germany with the utmost care and attention to detail," assures Heinze. "We are proud of the high-quality realization of our product developments, but even more proud of all the impressive and unique results that photographers have created so far and will create with the new versions of Meyer Optik Görlitz's lenses."
Visitors to Meyer Optik Görlitz' booth will be invited to "take a closer look" at all six of the new lenses and discuss their design (or re-design) with members of the Meyer Optik team. The company is also planning a photo exhibition featuring large format prints, each captured using Meyer Optik lenses.
According to the release, each lens will be presented in a separate area with 10 large format prints, and the whole exhibition will cover a whopping 200 square meters of the show floor. Obviously OPC Optics wants the brand to make a grand re-entrance.
To learn more about the company ahead of its big reboot, head over to their website. And if you want to dive deeper into the sordid state of affairs that got us here, check out our in-depth report on Meyer Optik's downfall, published in 2018.