Meyer Optik Görlitz Trioplan 100mm f/2.8 II Brings Back Bubble Bokeh
The new Meyer Optik Görlitz Trioplan 100mm f/2.8 II manual focus lens was launched today after months of delays, officially bringing the storied Meyer Optik Görlitz brand back from the grave after being acquired from its bankrupt former owner (net SE) by the German company OPC Optics.

OPC had initially planned to unveil its first new lens under its newly-acquired brand back in November 2019, but the cancellation of Photokina 2019 derailed those plans. Now, half a year later, the first of a new line of Meyer Optik Görlitz is finally seeing the light of day.
"After many analyses, optimizations and test runs, we have succeeded in producing a lens with the historic and unique image language in excellent quality," says OPC managing director Timo Heinze. "Thanks to the intensive development time and a lot of hard work, we were able to maintain and further improve the historic lens in its character and individuality and are confident that photographers will be thrilled using the Trioplan 100 II".
The revamped traditional triplet optical design brings improved contrast and sharpness, yet the "soap bubble" bokeh that made the original Trioplan 100mm stand out will still be found in its successor.
Here are some sample photos captured with the Trioplan 100mm: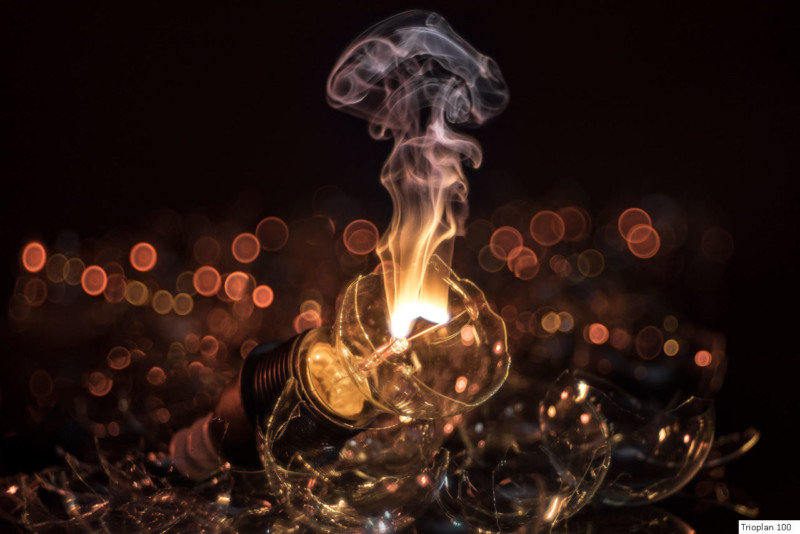 Minimum object distance has been reduced to 2.95 feet (0.9m), making the lens an option for macro photographers who can further reduce the distance using extension rings.
The aperture and focus rings both feature continuous and noiseless adjustment, making the lens a more attractive option for those work in the world of video.
Other specs and features include a 15-blade aperture, modern coated Schott glass (for clarity and contrast with reduced flare and ghosting), and a 52mm filter thread.
OPC Optics says that additional Meyer Optik Görlitz lenses have already entered serial production as well — the new Primoplan 75mm f/1.9 II and Primoplan 58mm f/1.9 II lenses have now started production, and the new Trioplan 50mm f/2.8 II and the Lydith 30mm f/3.5 II lenses will complete production "shortly." Those lenses will be announced at a later date.
The new Meyer Optik Görlitz Trioplan 100mm f/2.8 II lens is available from various retailers for Sony E, Canon EF, Nikon F, Pentax K, Fujifilm X, Micro Four Thirds, Leica L, M42, and Leica M mounts with a price tag of $999.