Spellbinding Super Slow Motion Macro Footage of Bubbling Hydrogen
Envisioning Chemistry—the collaboration between the Beauty of Science and the Chinese Chemical Society that seeks to "reveal the beauty of chemistry through special techniques such as macro and micro photography, high-speed photography, time-lapse photography, and infrared thermal imaging"—has released another fascinating entry.
The latest video captures a close-up of Hydrogen bubbling off of a piece of zinc in 3,000fps super slow motion: a simple chemical reaction that would otherwise be very difficult to observe with the naked eye.
"At normal speed, it is difficult to observe the rise, fusion, and rupture of the hydrogen bubbles, which are extremely fast," photographer Jiaqian Li tells PetaPixel. "By slowing down 120 times, these processes become vivid and magical: some bubbles swallow others as they rise, some bubbles bounce off each other, and some bubbles jump up and down when they reach the liquid surface."
The footage was shot using the "Revealer" high speed camera from the company FuHuang AgileDevice.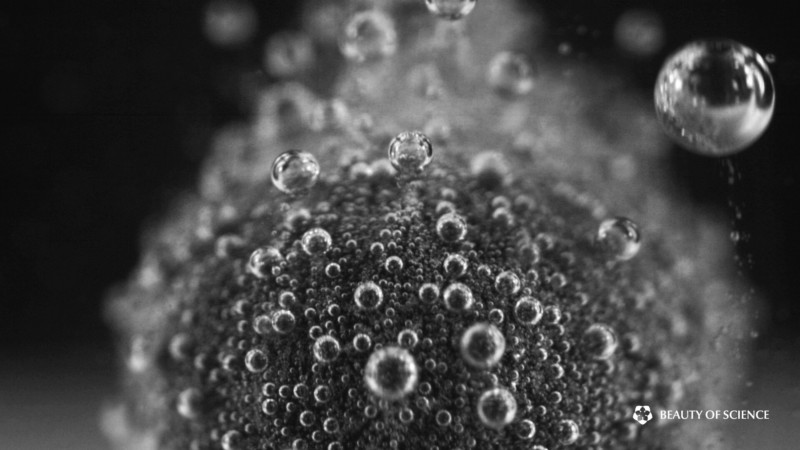 Check out the short video up top. And if you enjoy this, be sure to visit the Envisioning Chemistry website or watch some of the other really cool reactions they've shared with PetaPixel in the past.