Instagram Influencer Sentenced to 14 Years in Prison for Trying to Steal a Domain Name at Gunpoint
Earlier this week, an Instagram influencer named Rossi Lorathio Adams II was sentenced to 14 years in prison after trying to steal a domain name by force. The plot involved holding the would-be victim at gunpoint, but the armed robbery went awry when the domain owner fought back.
The story may sound stranger than fiction, but news of the sentencing was published by the United States Department of Justice yesterday. According to the DOJ press release, 27-year-old Adams, also known as "Polo," was the owner of the social media company "State Snaps," which was dedicated to sharing content involving "crude behavior, drunkenness, and nudity" submitted by students at Iowa State University.
According to The Verge, one of his Instagram accounts had accrued over 1.5 million followers. But while Adams had plenty of followers, there was one thing he didn't have: the domain name doitforstate.com.
Adams and his followers regularly used the slogan Do It for State! (#doitforstatesnaps) as a sort of "rallying cry," but despite trying to purchase the domain several times over the course of two years, the domain's owner Ethan Deyo refused to sell for anything less than $20,000. So Adams decided to take a different approach.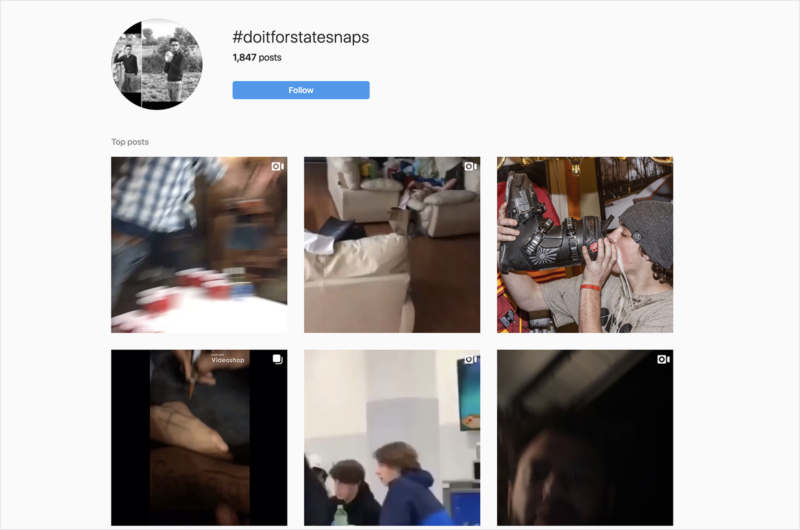 In June of 2017, after unsuccessfully attempting to intimidate Dayo over text, Adams enlisted the help of his cousin, convicted felon Sherman Hopkins, Jr., to break into Deyo's home and force him to transfer ownership of the domain to Adams at gunpoint. After Hopkins forced his way into Deyo's home, wrestled him into his home office, pistol whipped him several times, and presented him with the demand note, this happened:
Fearing for his life, the victim quickly turned to move the gun away from his head. The victim then managed to gain control of the gun, but during the struggle, he was shot in the leg. The victim shot Hopkins multiple times in the chest. He then contacted law enforcement.
Both Hopkins and Deyo survived the encounter. Hopkins was sentenced to 20 years in prison after pleading guilty in 2017, while Adams was sentenced at trial in April, when he was ordered to pay nearly $9,000 in restitution, $3,957.45 to cover the costs of prosecution, and $22,000 in attorney fees. He was finally sentenced to 168 months in prison this week, and is being held by the US Marshal until he can be transported to a federal prison.
That $20,000 buy out offer probably sounds pretty good right about now…