eBay Scam: Buyer Steals Camera by Pretending to Receive Wrong Product
When it comes to selling your used camera gear online, many consider eBay to be one of the safer options. But as one photographer found out recently, there's a new scam that gets around eBay's "protections" and could cost you thousands of dollars and your camera gear.
Liz Moughon—a photo intern who has worked at the Los Angeles Times, San Francisco Chronicle and more—shared her story with PetaPixel last week.
Back in mid-June Moughon sold an unopened, still-in-box Sony a6500 with 18-135mm lens kit on eBay for $1,400. At first, everything seemed to go fine. The buyer paid through PayPal and the package was delivered. Then, the scam artist did something we've never heard of before: he asked to return the camera for a full refund because "apparently" what Moughon send him was an older Sony NEX-6 with a 20mm lens.
"In reality, he simply took my camera out of the packaging box, put his inside, took photos and sent them to eBay as 'proof' that I'd sent him the wrong product," Moughon tells PetaPixel.
What Moughon sent: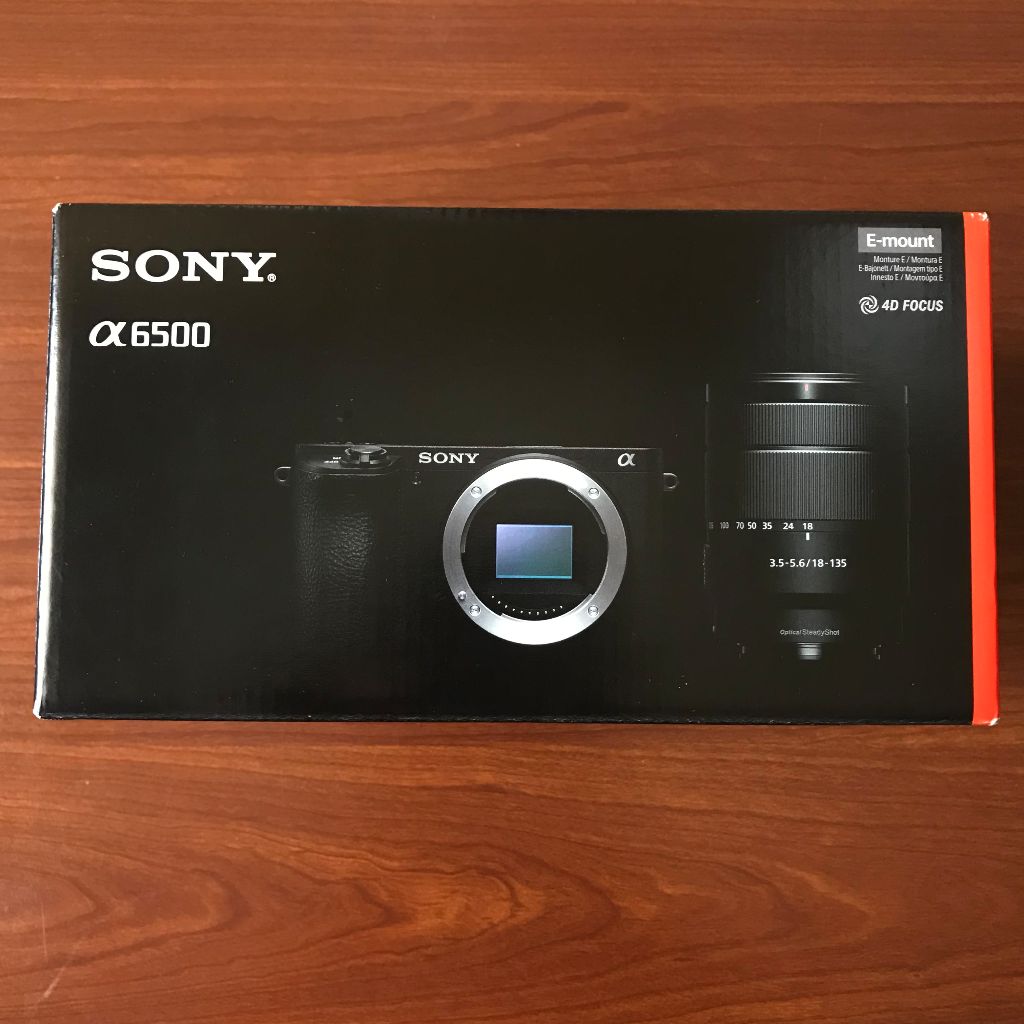 The photos the eBay buyer submitted as "proof":
When Moughon saw this, she reached out to eBay to warn them that this could be fraud, and asked that the refund be declined.
"I asked them if they could investigate the buyer, but they said no because they had to follow their procedure," says Moughon. She begged them not to go through with the return/refund to no avail. "The buyer returned the Sony NEX-6 camera. (It was of similar size and weight so I didn't bother trying to get USPS involved because shipping had gone smoothly.) eBay refunded him $1,400. The case was closed."
What followed was hours upon hours spent on the phone with eBay, PayPal, the bank, and the police, trying to get her money back and convince eBay to just look into this rather than believing the buyer outright.
eBay had promised that "if the buyer returned a camera different from what I listed, then they would refund me," but when she sent them pictures of the different camera, they repeatedly denied her claim.
I requested to re-open the case with my new photos proving that I received a camera different from what I listed. I heard nothing for several days, so I called again. eBay asked for a police report. I got a police incident report, and the officer said they don't deal with online shopping at all but that he would be happy to speak to eBay for me. I sent it in.

I heard nothing for several days, so I called again. This time they asked for an affidavit. I filled that out and sent it back. No word again. I waited a few days and called in. This time the person on the phone told me my case had been denied for the second time. They didn't even bother to contact me to tell me that.

After 45 more minutes on the phone, she learned that the policy at eBay is to review these cases based only on written documentation. "They never talk to the seller or the buyer on the phone," she tells PetaPixel. "I begged [eBay] to investigate the buyer, but [they] said it's not in their policy to do so."
In other words: this scam works like a charm, because neither eBay, nor PayPal, are willing to investigate a case unless the buyer opens it.
As a last resort, she turned to social media, posting the story to Facebook and Twitter in the hopes that it might pressure eBay to do the right thing and at least look into this case further.
This, finally, worked. After her posts began to receive some attention, eBay contacted her on Twitter and Facebook saying that they'd re-open the case for the third time. Shortly thereafter, they refunded her the 10% seller fee of $140, and the entire $1,400.
"I honestly feel bad that eBay was caught in the middle of this and is probably suffering the financial loss from the refund," Moughon tells PetaPixel. "I appreciate them finally coming through for me, and I understand how complicated it can be to review cases like these. My frustration is that during every conversation they started with 'Well the buyer said…' They began by believing the buyer first."
"Even though I called multiple times and voluntarily filled out every form, they refused to ever investigate the buyer until the very end," she continues. "I just hope that they consider changing their policy to protect sellers and buyers equally. As it is, sellers can't even leave feedback comments about buyers."
As for the future, she says she'll be extremely careful if she ever sells anything else online in the future. "If I ever sell online, I will package the item at the post office and have someone video record me packing it up and handing it off to USPS," says Moughon. "Or I will only sell in person."
If you're a regular eBay users or are considering selling your used gear through the website, beware this new type of scam. It seems all it takes is an old camera, a few pictures, and the willingness to tell a bald faced lie (something scammers rarely have an issue with…) for someone to practically steal your camera right out of your hands.
---
Credits: Photographs and story by Liz Moughon, shared with permission.