SANDMARC's Anamorphic iPhone Lens Lets You Shoot Ultra-Wide Shots
SANDMARC has announced its new Anamorphic Lens for iPhone. Designed with professional mobile filmmaking in mind, the lens allows users to capture movie-style ultra-wide aspect ratios.

Each lens is made with multi-element, multi-coated, anti-reflective glass. It captures additional horizontal information by squeezing the image. Then by "stretching out" the images in post, ultra-wide shots result.
"This method is very popular among cinema cameras used by movie makers such as JJ Abrams and Stephen Soderbergh," SANDMARC says.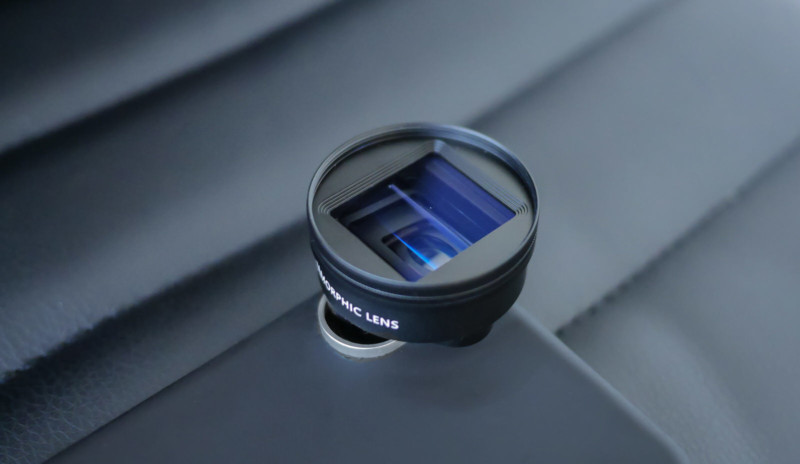 And if you're a fan of Abrams' style, you'll be happy to know that the lens produces cinematic lens flare as well.
"One of Anamorphic's unique features is its ability to give you a cinematic look to your videos," SANDMARC says. "When the lens is subjected to vivid light, either through car headlights, street lights or any hard light during night shoots, it creates a lens flare similar to what you see in movies."
Here's a short video introducing the new lens:
The SANDMARC Anamorphic Lens for iPhone is available now from the company's website for $160.