$2,200 Sony FE 24-70mm f/2.8 GM vs $880 Tamron 28-75mm f/2.8
In this article and the 8-minute video above, we are comparing the $2,200 Sony FE 24-70mm f/2.8 GM lens with the $880 Tamron 28-75mm f/2.8 Di III RXD lens in sharpness, image quality, focal length, autofocus, and video.


Focal Length Sharpness Test
We are going to start off comparing these two lenses by their focal length.
We are comparing the Sony at 24mm and the Tamron at 28mm, and when we magnify her eye it looks like the Tamron is sharper. Sony has a softer look to it.
For the Tamron, when you look at the color of the photo it looks not only lighter but also warmer. This is pretty consistent throughout all the focal lengths.
At around 70mm and 75mm, both of the lenses seem to even out in terms of focus and performance.
Bokeh Test
They look so similar in both of these shots and both of them look really good!
Edge-to-Edge Sharpness Test
We are going to shoot a flat wall with both of these lenses just so we can see corner to corner is it sharp all the way from edge to edge. In this shot, the Tamron looks a bit soft to me. On the edge, the Sony is definitely sharper as you can see the smiley face.
Let's jump to 50mm and see how they do. In this photo, Tamron is sharper on the 50mm.
Whoops, we missed the focus on the wide-angle focal length, and so we retested it below. You can see that the Tamron is indeed sharper on the wide-angle when we did the reshoot.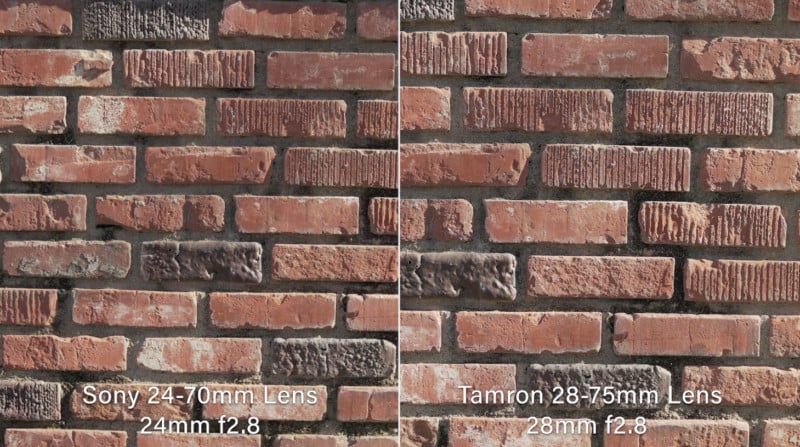 At 70mm and 75mm, you can see they are both pretty sharp. The Tamron image does look a bit sharper in the comparison when you look at the blown up images.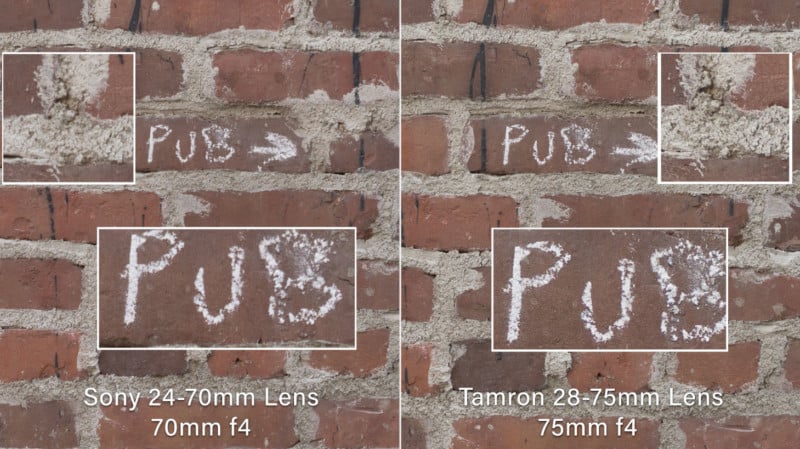 Focus-Closeness Test
This is an interesting one because Tamron can only reach its closest focus at its widest angle, but it's 7.5 inches away basically an inch away from your subject including the lens length. Whereas Sony, on the other hand, we shot at 38mm 15inches away from the wall.
Autofocus Test: Eye Tracking
We tested both the native Sony lenses and non-native lenses on the Sony a7rIII to see if using non-native lenses makes a big difference. The autofocus worked great on both of them. The advantage here with the E-mount lenses is that they are all electronic focus system, so you don't have to worry about lag or delay.
Focus Breathing Video Test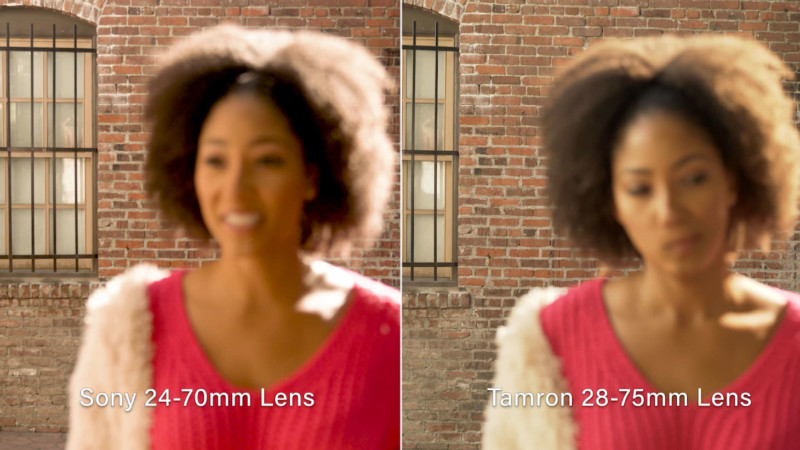 Neither of these lenses, in my opinion, would be great for video because of the electronic manual focusing, which is really hard to use. We tested them "breathing" which are small changes in focal length that occur when adjusting focus.
Tamron has a bit of breathing when you focus, but Sony is pretty clean when it switches.
Flare Video Test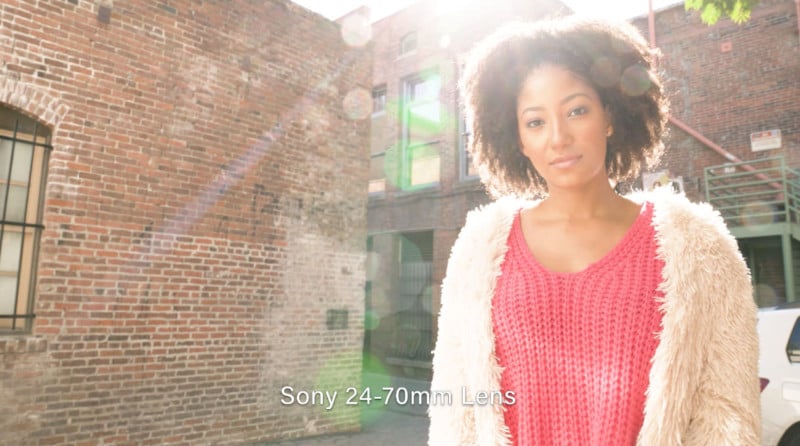 The reality of most modern lenses is that they are trying not to have any flare. So we are testing to see how well each of the lenses handles it.
I like the flair on the Sony lens; it has pretty little circle things as it hits the lens. Honestly, if you are looking for cool flairs I would go with older lenses.
Conclusion
Personally, I like Tamron a lot more overall. If they were the same price, I think it would be more of a toss-up. But the Tamron is just sharper, lighter; better range overall, smaller and more compact. Also, the ease of use is a huge functionality for a lens, and I think the Tamron just edges out the Sony GM in this test.
---
About the author: Jay P. Morgan is a commercial photographer with over two decades of experience in the industry. He teaches photography through his company, The Slanted Lens, which runs a popular YouTube channel. This article was also published here.